The 6 Best Budget Hotels in Paris
It is possible to stay in Paris and not pay the earth, but don't expect too much from your budget hotel. Even the best budget hotels in Paris don't all have power showers, sound proofing, air conditioning and double glazing.
This is especially worth bearing in mind if you are visiting in high summer, when Paris can be stifling and the streets noisy, with the clatter of cafe tables outside and street cleaning in the early morning…
But our Gurus are here to help you make the best of any holiday, so they've carefully collated a list of the best budget hotels in Paris. The ones which are simple, friendly and family run. You'll find many of their choices for the best budget hotels in Paris on the Rive Gauche in Saint Germain des Prés or the Latin Quarter.
Best Budget Hotels in Paris for under £100 per night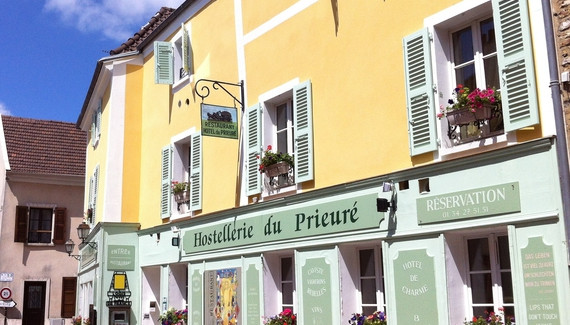 If you don't particularly want to be right in the heart of things the Hostellerie du Prieuré might be perfect for you. This eight room hotel/ B&B is on the outskirts of Paris in pretty Saint-Prix, close to Montmorency forest, but it's also right by the station from which you can catch a train which will get you to Paris in 15minutes. They have family rooms and suites too, and room start from around £100 per night.
Best Budget Hotels in Paris for under £200 per night
The Hotel Thérèse is a beautifully restored 18th century building an unbeatable five minutes from the Louvre. The rooms are small and eclectically styled, but achingly chic, and they'll serve you an incredible breakfast in the vaulted restaurant or in bed. Your perfect Paris bolthole.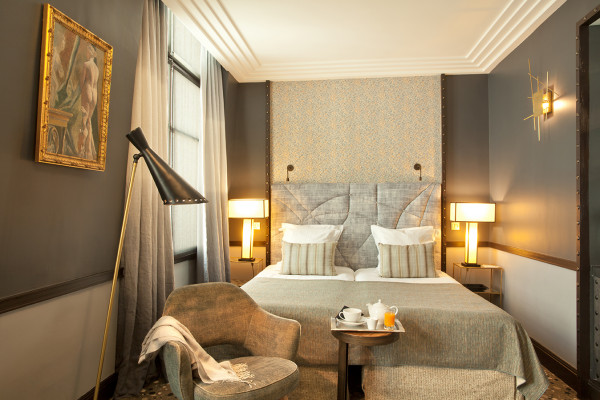 The Best Budget Hotels in Montmarte
The Grand Pigalle Hotel has 37 smart, modern rooms within a rather grand facade. The restaurant is superb and the location is excellent. And lively.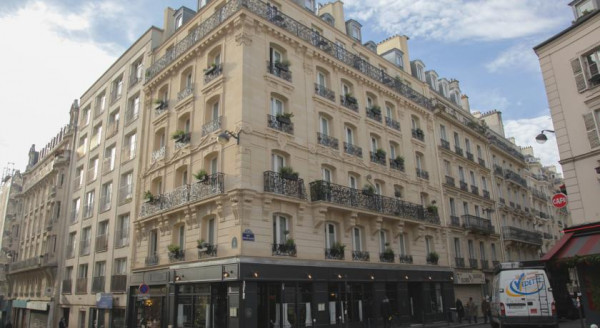 The Hotel Arvor Saint-Georges is perfect for those who like a bright, but minimalist aesthetic, it's fun, in a retro-modern way, and just down the hill from Montmartre, right by the restaurant-lined Rue des Martyrs and the Paris Opera House. There's a little courtyard and they do a great organic breakfast. Rooms start from under £140 per night.
Best Budget Hotels in Saint Germain des Prés
On a quiet residential street right by the huge Bon Marche departments store, the 24 room Hotel Mayet is a chic, colourful, 3* hotel with 23 small, bright rooms with comfortable beds. Expect plenty of well-placed colour and user-friendly bathrooms. And you're only a 15minute walk from the Musee D'Orsay.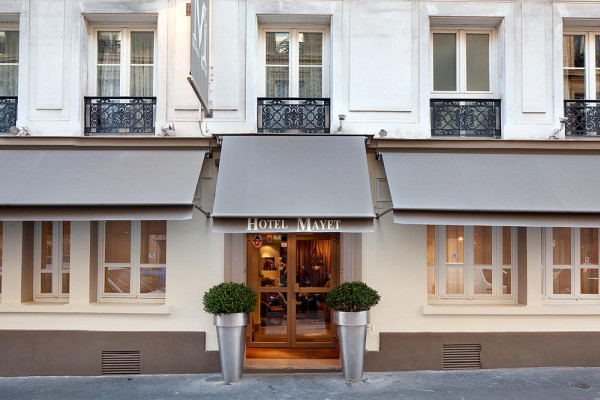 Best Budget Hotels in Paris for Families
Adele et Jules is an excellent family option in the 9th Arrondissement, or Grands Boulevards district. Smart yet homely, as well as family suites, this Haussmann property has a friendly atmosphere and complimentary afternoon tea every day. Rooms start from under £150 per night.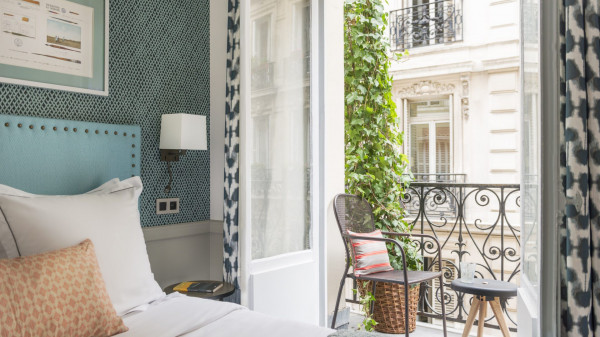 If you haven't found your idea of the best budgeet hotel in Paris on our list you could consult our Guru's list of recommendations for 10 Cheap & Charming Hotels in Paris? or consider the hotels on our list of 10 Hotels with Paris Character?
Or you could check out our full list of the best places to stay in Paris? or contact one of our friendly gurus for some advice.
Best Budget Hotels in Paris:
posted Tuesday, 12th November 2019
Search the best hotels in Paris