10 Cheap and Charming Paris Hotels
Paris is known for romance, art, style and food, among other pleasures - and all of those have a price tag. But don't despair if your budget isn't quite what you would like it to be, we know a number of great value hotels in Paris, and our list of 10 Cheap and Charming Paris Hotels are great examples. You won't find all the mod. cons. every time, but you will find plenty of Parisian charm.
Cheap and Charming Paris Hotels on the Left Bank
The Grand Hotel des Balcons which is a 45 room hotel, converted from a 19th Century townhouse. Rooms come in a variety of sizes, ranging from singles to family suites, and you're only ten minutes stroll from Notre Dame and even closer to the Luxembourg Gardens.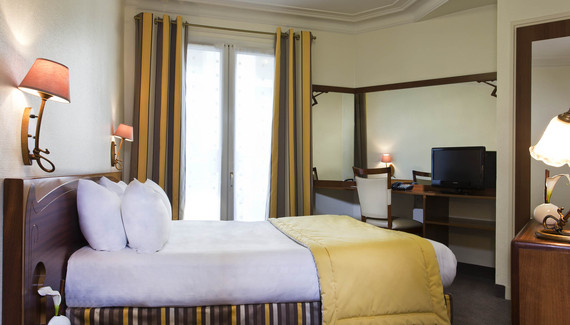 On a quiet residential street right by the huge Bon Marche departments store, the 24 room Hotel Mayet is a chic, colourful, 3* hotel with 23 small, bright rooms with comfortable beds. Expect plenty of well-placed colour and user-friendly bathrooms. And you're only a 15minute walk from the Musee D'Orsay. Rooms start from around £155 per night.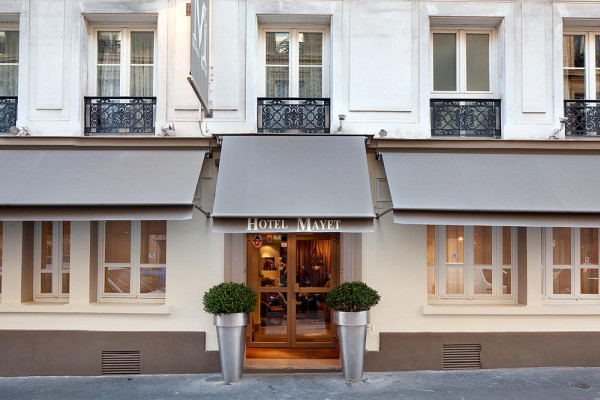 Cheap and Charming Paris Hotels in the Grand Boulevards
Adele et Jules is an excellent family option - while still feeling quite romantic, in the 9th Arrondissement, or Grands Boulevards district. Smart yet homely, as well as family suites, this Haussmann property has a friendly atmosphere and complimentary afternoon tea every day. Rooms start from under £150 per night.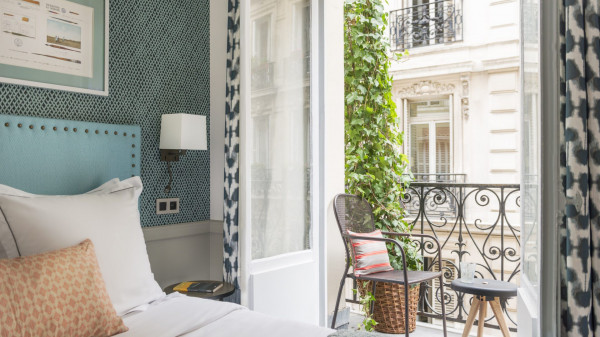 The Hotel Thérèse is a beautifully restored 18th century building an unbeatable five minutes from the Louvre. The rooms are small and eclectically styled, but achingly chic, and they'll serve you an incredible breakfast in the vaulted restaurant or in bed. Your perfect Paris bolthole.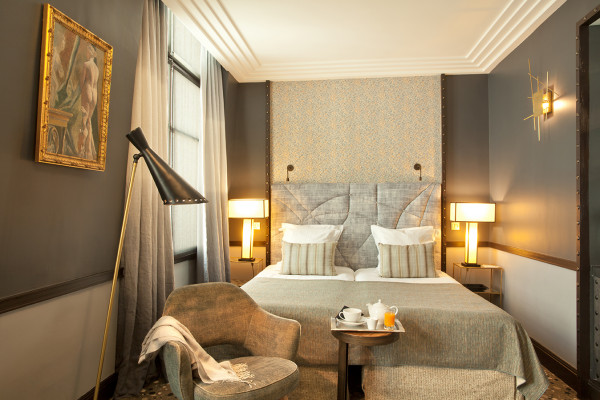 The Hotel Langlois is a traditional hotel, which has made its home in a former bank - which is a nice irony considering it's one of the best value hotels in Paris for under £200 per night. It has 27 well proportioned rooms, some which are even large enough for a family, and he best ones still have original ceramic fireplaces, carved alcoves and hidden bathrooms. The fantastic views over Montmartre are certainly an added bonus. Rooms start from around £170 per night.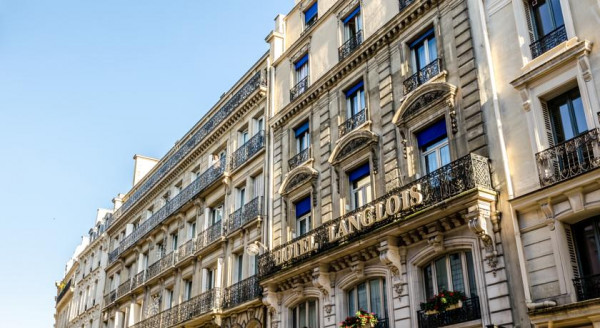 Cheap and Charming Paris Hotels for Romantics
Notre Dame is Christian Lacroix's latest design offering, a beautifully converted 400 year old townhouse right by the river with spectacular views of, you guessed it, Notre Dame. And he's done it with the same explosions of colour and appreciation for traditional design that his clothes are known for. The 26 rooms start from around £140 per night - possibly because there's no restaurant?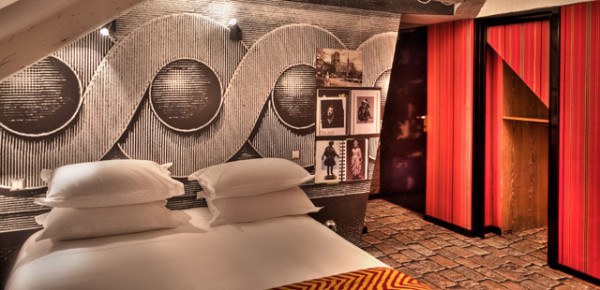 £170 per night might not be considered cheap and charming in some cities, but in Paris, and in the case of the Hotel le Sainte-Beuve, it represents great value. Its 22 rooms are quite luxurious, with the sort of elegant , traditional, rather bohemian homeliness Paris is known for. It's very comfortable and the concierge service is excellent. As is the breakfast. The location, in Montparnasse, is excellent too.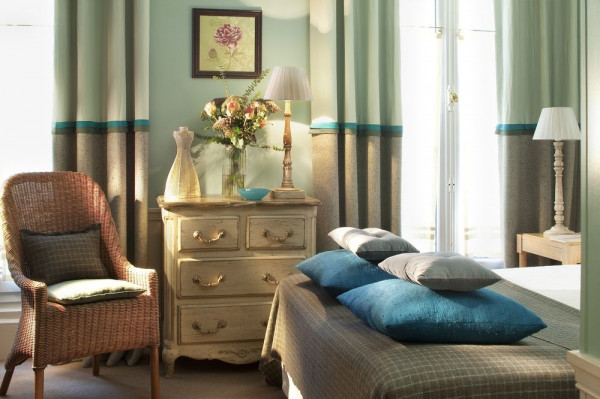 Cheap and Charming Hotels for a Paris Mini-Break
Les Dames du Pantheon is a chic, 35 room hotel overlooking the stunning Panthéon, and in a great location if you're only in Paris for a limited stay. The decor is stylish, mid-century-ish with some great pieces and some great art. Rooms start from around £140 per night.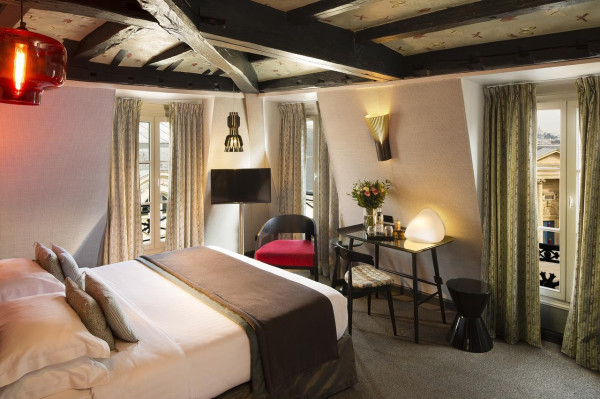 The Hotel Cristal is a 26 room hotel right by the Arc de Triomphe. It's decor is more modern than many of our cheap and charming Paris hotels, but it's a lot of fun - full of modern-retro shapes and bright oranges, reds and purples in amongst the monochrome base. Rooms start from around £155 per night.
If you can't find your idea of the perfect cheap and charming Paris hotel on our list you could consider our list of the best budget hotels in Paris? or consider the hotels on our list of 10 Hotels with Paris Character?
Or you could check out our full list of the best places to stay in Paris? or contact one of our friendly gurus for some advice.
10 Cheap and Charming Paris Hotels
posted Tuesday, 23rd July 2019
Search the best hotels in Paris