The Best Hotels in Malasaña, Madrid
Malasaña is perfect if you want to experience Madrid more as the Madrileños (that's what citizens of Madrid call themselves) do. it's quite popular with students and hipsters now, but the vintage and retro boutiques and hip cafes and restaurants haven't edged out the traditional shops, bakeries and bars yet, and there are some markets here that seem to have been happening for hundreds of years. So it's a great mix of old and young. And the best hotels in Malasaña reflect this.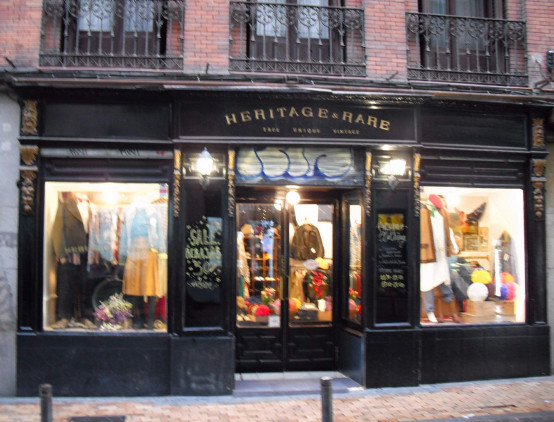 By Zarateman - Own work, CC0,
If you're looking for this barrio's old timers look up Palentino and Los Hermanos Campa. And there are some great traditional bookshops too. One of the contributions of the newer arrivals to that area are the murals and graffiti art - it's pretty impressive.
Malasaña is also one of the best places in Madrid to go out of an evening.
Next door to Malasaña is Chueca, which has a very similar vibe, but with higher end boutiques and bars - and possibly even more of them, but it's lively and colourful and a lot of fun. It's also where you'll find many of Madrid's gay bars. So you might want to stay in Malasaña and spend some of your evenings in Chueca.
The Best Hotels in Malasaña
The Hotel Abalu's fifteen bedrooms would suit business travellers as well as city break-ers. Each room boasts its own Mac and projector, and has been individually designed - though some of the interiors might not be to everyone's taste!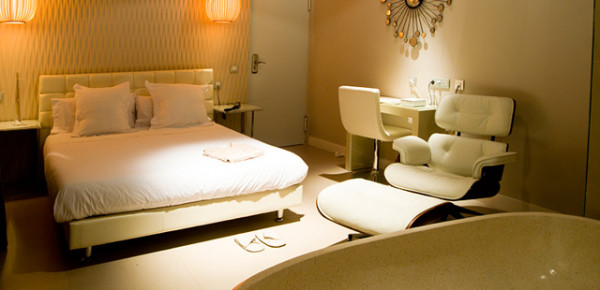 If you haven't found your idea of the best hotels in Malasaña on our Guru's list you could:
The Best Hotels in Malasaña, Madrid
Hotel Abalu

Madrid

15 rooms from £91

Business meetings

City Style

Contemporary

City

Recommended by - I Escape, Tablet

This is a quirky boutique renovation well suited to visitors on business. Each individually decorated room/suite comes equipped with a Mac computer and projector. Relax after a meeting with a plunge in the in-room hot tub or order a spa treatment. See More

Check Availability
posted Monday, 22nd August 2022