✓ Check Availability
✓ Save time, save money
Turkey's Best Boutique Hotels - The Ultimate Guide
Our Guru's ultimate guide to Turkey's best boutique hotels will help you find the perfect place to stay, whether you want to explore the delights of Istanbul, uncover ancient treasures or kick back on the beach.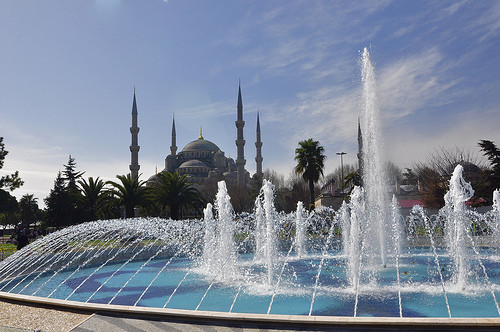 y entonces
Turkey's best boutique hotels aren't all opulent, and our list includes both spoiling, once-in-a-lifetime properties and charming, inexpensive gems.
For Luxury Lovers
Turkey is a great destination if luxury is your thing and there's plenty for our Gurus to choose from when it comes to Turkey's best boutique hotels for luxury lovers.
Among our personal favourites is the ten bedroom Hotel Les Ottomans, undoubtedly one of Turkey's best boutique hotels. It has perfect position, with breathtaking views over the Bosphorus. The rooms are quite simply lavish, however if you want to be treated like a Sultan, then this is undoubtedly the property for you.
Further along the water you will find the Çirağan Palace Kempinski. A former palace of the Ottoman Sultans, this hotel features some of the most sybaritic accommodation in Istanbul plus well regarded restaurants, enormous pool side terrace, and great spa.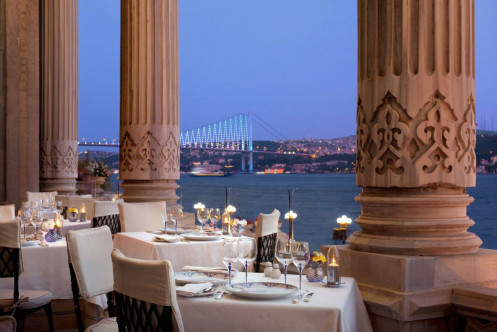 Not all of Turkey's best boutique hotels for luxury lovers are found in Istanbul and Ankara, there are plenty to be found on the Aegean and Mediterranean Coasts too.
The Ada Hotel on the Aegean Coast is another great example of Turkey's best boutique hotels. With fourteen rooms, this property has chic interiors, several restaurants and hammam, plus it's only ten minutes' walk from the beach at Turbuku on the Bodrum Peninsula, where the hotel also has a private yacht.
For great value
Turkey has a myriad of little guesthouses, pensions and B&Bs tucked away, providing plenty of choice for our Guru's list of Turkey's best boutique hotels for great value.
First up in our selection is the Su Hotel and Cottages in Bodrum. On the Western edge of town, tucked away in a quiet cul de sac, it's easy to forget you're in such a busy resort. The property has well designed "cubist" rooms featuring white walls with attractive brightly painted woodwork, plus family suites and cottages all with their own kitchenettes.
Another of Turkey's best boutique hotels on the Aegean Coast is the Villa Konak in Kusadasi. This bargain hideaway is just minutes from the bustling harbour and bazaar and offers immaculate bedrooms, a pretty garden, good sized pool and a well used library.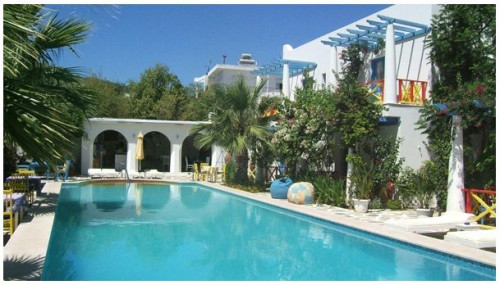 If you're looking for Turkey's best boutique hotels on a budget in Istanbul then the Hotel Sari Konak is the perfect choice. Superbly located in Sultanahmet, the historic centre of town, it boasts simply but tastefully decorated rooms and a roof terrace and a charming little courtyard garden where breakfast can be served.
For getting away from it all
Choosing from our pick of Turkey's best boutique hotels for getting away from it all, will ensure you won't be stuck in a heaving resort full of tourists.
The Muses House is a great example. Situated in Kirazli, a village surrounded by cherry and almond trees on the edge of a National Park, yet minutes from Ephesus, Kusadasi and the beaches of the Aegean Coast, this is a stunning property, beautifully converted from a collection of village houses and featuring elegant rooms, great food and relaxed almost house party feel.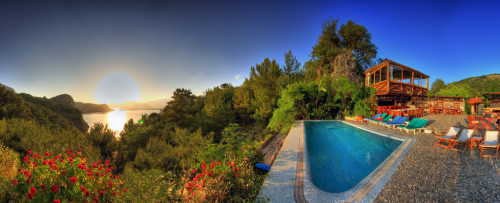 Another good choice, of Turkey's best boutique hotels to escape to, is Naz Han. A tiny guest house in the heart of Selcuk's old quarter. It's got a cool interior courtyard and cosy shared lounge full of vintage furniture, paintings and kilims.
Or try the Villa Gokbel about 10km from the centre of Dalyan, but with stunning views over the Dalyan peninsula and eight characterful bedrooms. Plus it's only minutes from Iztuzu beach!
For a beach break
Turkey's best boutique hotels on the beach aren't all large resorts, in fact our Guru's list favours small, more stylish properties.
The Oyster Residences in Ölüdeniz is where our Guru's list of Turkey's best boutique hotels for a beach break starts. It's a little haven within the maelstrom of Ölüdeniz itself, with tree shaded gardens surrounding a good sized pool.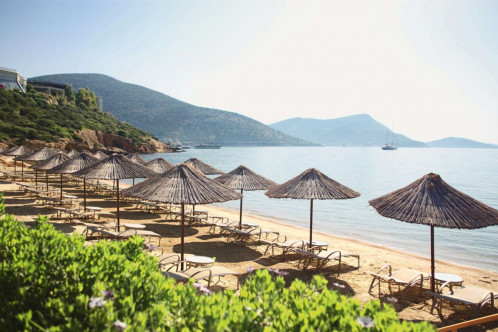 Yonca Lodge on the Gulf of Fethiye is another great option. Nestled amongst citrus trees, with the sea on one side and a pine forest on the other, this fourteen bedroom hotel is perfect for a quiet beach break, with a small open air bar and spacious rooms.
The Kempinski Barbaros Bay is one of Turkey's best boutique hotels for beach breakers who like a bit of luxury too. Here you'll find all the services you's expect from a fabulous spa, plus a selection of seven bars and restaurants and chic, cabana style suites overlooking the private sandy beach and marina.
For families
The Mountain Lodge near Fethiye is our Guru's first suggestion when it comes to Turkey's best boutique hotels for family holidays. Slightly off the beaten track, it offers eight simple bedrooms, or a self catering apartment, plus pool, lovely gardens and children's play area.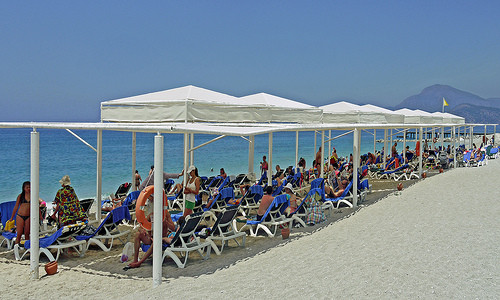 They also recommend the Hotel Begonvil, a family run pension in the attractive town of Kas. It's minutes from the harbour bars and restaurants and has a wide selection of accommodation including four modern apartments with fully equipped kitchens and balconies with sea views.
If you're planning a family trip to Istanbul then try Ayasofya Konaklari, one of Turkey's best boutique hotels for families. This collection of historic buildings has been converted to a stylish boutique hotel, beautifully decorated in Ottoman style, in a location which is hard to beat, bang next door to Aya Sofia.
If you haven't found your perfect Turkish hotel in our list of Turkey's best boutique hotels you could refine your search to focus on:
Or expand your search to include our Guru's Ultimate Guide to the Best hotels in Turkey, or contact one of our friendly Gurus for advice.
comments powered by

Disqus
Search the best hotels in Turkey