Two Great Hotels in Rock and Padstow
Rock and Padstow, perched opposite each other on the Camel Estuary on the north coast of Cornwall, are amongst the most popular places in Cornwall to visit because they are natural raving beauties with glorious beaches! Both Padstow and Rock have excellent local restaurants, cafes and shops and in the summer months are buzzing with second home owners and visitors. The only real challenge is deciding Rock or Padstow? And then deciding on the best places to stay in Rock (and Padstow)!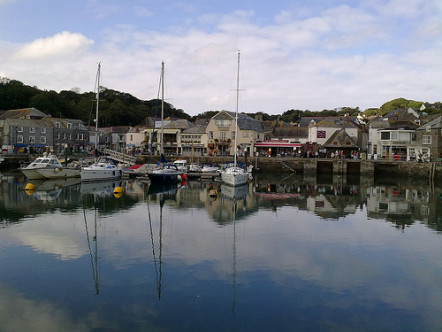 JossSmithson
The Best Places to Stay in Rock and Padstow
Amongst our list of the best places to stay in Rock and Padstow are our favourites in each, the St Enodoc Hotel in Rock, and the Seafood Restaurant, part of Rick Stein's operation in Padstow.
Why Rock?
The beach at Rock is a mile long with fine sand and is fringed by dunes. The water is calm and clear and perfect for many watersports. Rock also has a sailing club, and if you're interested in surfing, Polzeath beach, has fabulous surf and a good Surf School: Surf's Up.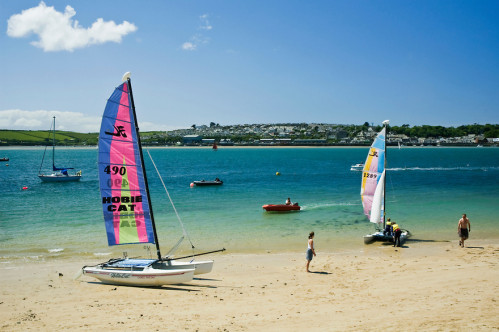 Rock is also littered with excellent, and often bustling, cafes and restaurants. For fish and chips, take the regular little yellow ferry across to Rick Stein's Fish & Chips and eat on the quayside.
The Best Places to Stay in Rock and Padstow - Rock
The St Enodoc Hotel in Rock is family friendly without being entirely given over to the pleasure of under 8s. Bedrooms are more bedroom-y than hotel room-y and the food is fantastic, both in the smarter restaurant and the grill - even the bar snacks are memorable. Sailing and golf are key activities.
Why Padstow?
This is an incredibly pretty village it has pastel cottages and narrow streets full of character and Padstow has a dozen beaches, all facing different directions, so whatever the wind or the tide are doing it is possible to find a sheltered beach.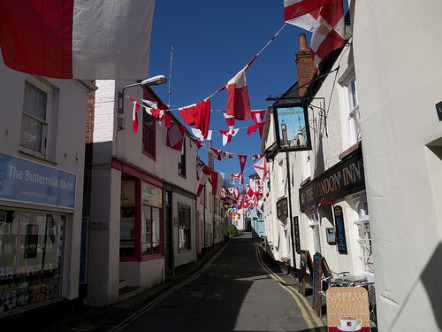 shirokazan
There is a scenic cycle path along the Camel Estuary where the estuary can be enjoyed without getting wet.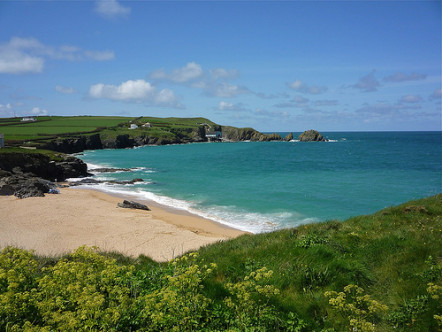 Space & Light
Then of course there's Rick Stein's food…
The Best Places to Stay in Rock and Padstow - Padstow
Accommodation at the Seafood Restaurant is unique - bedrooms are distributed around six different hotel buildings in Padstow. With a bright modern, beachy look, the rooms are extremely comfortable and an utter treat to return to after a good dinner at the restaurant.
Still not sure which is the best place to stay in Rock and Padstow for you?
St Enodoc Hotel

Rock, Cornwall

20 rooms from £170

Families - Family suites, games room, special kiddies menus and a wealth of fun beachside activities make this an ideal family getaway.

Foodies - Fresh, local, seasonal produce is used in the hotels seafood restaurant to create flavoursome innovative cuisine.

Beach Life - Right on the beach, with nautical blue and white interiors and plenty of water based fun at hand.

Surfing - The hotel will organise a private surf lessons with George Stoy, a perfect introduction to Cornwall's most popular sport!

Charming beachside hotel with views of Camel Estuary. Modern, breezy rooms are chic and comfortable. The lively restaurant serves healthy, modern dishes. Vibrant and cosy, with top marks for stunning location and warmth of service. See More

Check Availability

Seafood Restaurant

Padstow, Cornwall

32 rooms from £165

Foodies - Renowned for his seafood prowess this restaurant has become a must visit for all foodies in Padstow.

Back to Nature - Right on the sea, watch the fisherman at work, before head out on an exhilarating coastal ramble.

Fishing - Leave from Padstow harbour for a morning fishing trip and hopefully catch some dinner!

Sailing - Sail out of Padstow and explore the beautiful coastline, an idyllic day out.

Recommended by - Good Hotel Guide, Sawdays

Beautifully simple rooms attached to Rick Stein's renowned restaurant. Splashes of blue's and white give a Cornish flourish. Friendly and well trained staff are a pleasure. The restaurant hardly needs an introduction. The perfect weekend escape. See More

Check Availability
posted Wednesday, 17th June 2015
Search the best hotels in Cornwall