Architect Kuma Kengo says he took his inspiration for Dundee's newest landmark from the Arbroath cliffs, a 30-minute drive from the city. To me, V&A Dundee looks more like the prow of some futuristic battleship poised to power its way into the Firth of Tay. Standing on its terraces, you can almost feel a wind of change blowing towards Scotland's fourth city.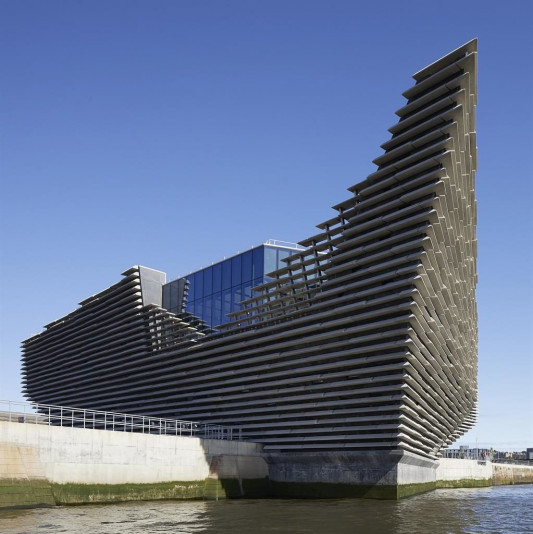 Dundee V&A view from the Tay.
The new museum is the latest and grandest milestone on Dundee's drive to reinvent itself as a creative hotbed. Kengo's grand design has already raised the city's profile – before it had even opened, the city made the Wall Street Journal's 'hot destinations' list for 2018.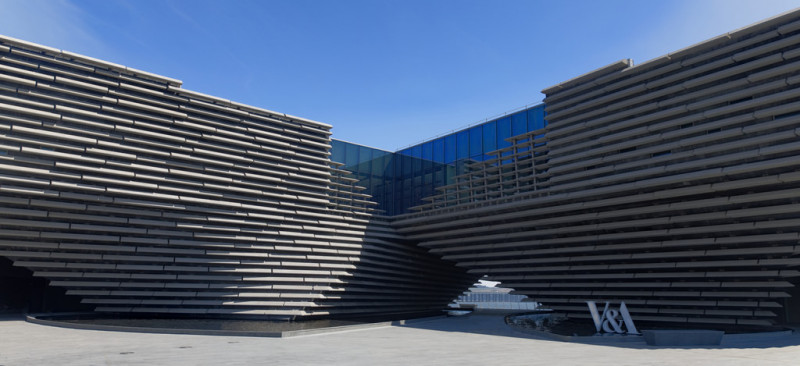 Dundee V&A
The £80 million building is the lynchpin of a 30-year, £1 billion regeneration of Dundee's waterfront that has already seen the opening of the city's newest boutique property, the ever-so-hipsterish Hotel Indigo Dundee, a model of post-industrial chic within a former 19th-century weaving mill.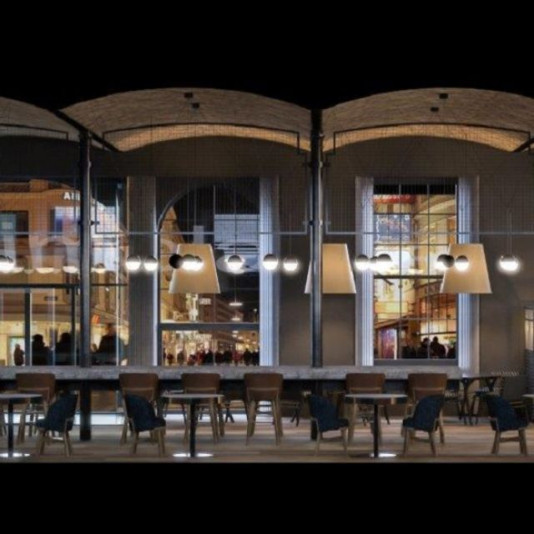 Hotel Indigo - Daisy Tasker restaurant
Design is at the heart of Dundee's hoped-for renaissance. In 2014 it became the UK's only UNESCO City of Design. In 2016 it launched the Dundee Design Festival. It has become a hub for IT and game design, renowned as the birthplace of games such as Lemmings and Grand Theft Auto. But it has a deeper cultural heritage too. Cutting-edge games developers like Chris van der Kuyl, founder of 4J Studios, tip their hats to the creators of cartoon characters like Desperate Dan and Dennis the Menace, stars of The Beano, first published by local media giant DC Thomson 80 years ago and still going strong.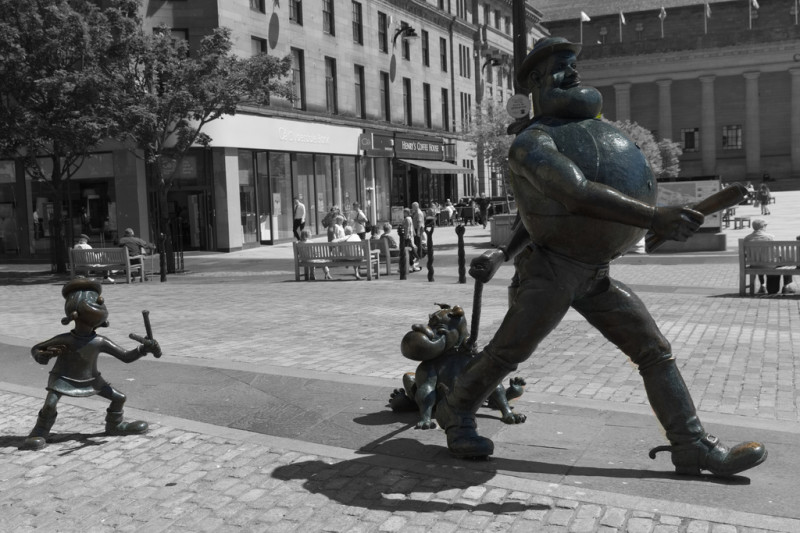 A Statue of Desperate Dan, his Dawg and Minnie the Minx in central Dundee.
"We were definitely influenced by the comics heritage of DC Thomson," van der Kuyl says.
Next to the V&A an older but no less iconic attraction, RSS Discovery, the Dundee-built research ship that carried Captain Robert Falcon Scott on his first journey to the Antarctic, is testament to the skills of local shipwrights.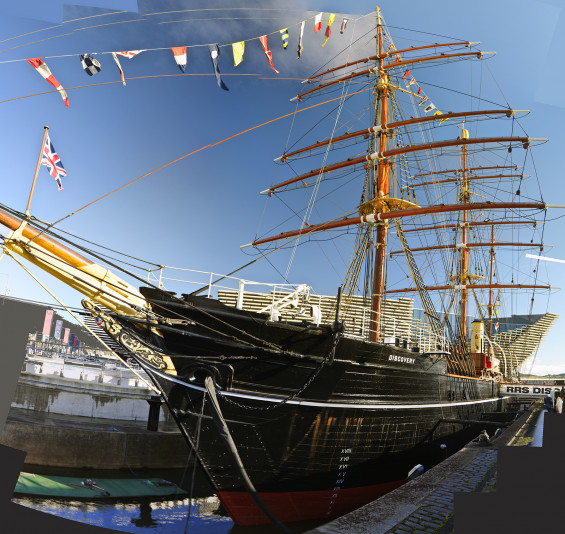 RSS Discovery, Dundee
Verdant Mill, one of the last of Dundee's dozens of jute-weaving mills to close, has been preserved as a museum where recordings tell the life stories of the women who once worked there in their own words and voices. And within sight of the V&A, the Tay Rail Bridge curves across the silvery firth. Hailed as an engineering triumph when it opened in 1878, the first bridge collapsed in 1879, plunging a trainload of passengers into the Tay. Rebuilt, it became a symbol of the city's resilient spirit. The V&A, Dundonians hope, will likewise become a symbol of Dundee's resilience.
Hotel Indigo, Dundee

Dundee (Constable St)

101 rooms from £70

Local exploring - Ideally placed only a five-minute walk from the high street and a brisk ten minutes from Discovery Point

Local markets - There's plenty of independent and quirky markets as well as boutiques to browse through in the city centre

Sights nearby - Visit Taypark House, a stunning baronial mansion

Romantic - Good for couples.

Groovy post-industrial vibe in an old Dundee linen mill. Industrial-chic interiors feature bare brick walls, cast iron and polished plaster finishes. Spacious bedrooms are similarly stylish yet pared back. 10 mins walk to the new V&A and railway station and a five-minute cab ride from the airport. See More

Check Availability
posted Wednesday, 13th March 2019