✓ Check Availability
✓ Book Online Now
Best Places to 'do' Burns Night
As some of the Hotel Guru team are based in Stirling it would be unpopular to include cod Scots och-aye-ing here. But Burns Night does seem to have become a national holiday - after starting as a tribute by family and friends. And certainly worthy of experiencing in Scotland. So here are the Hotel Guru's recommendations for the best places to stay over for Burns Night.
This is the romantic vista of Glenapp Castle, Ayrshire.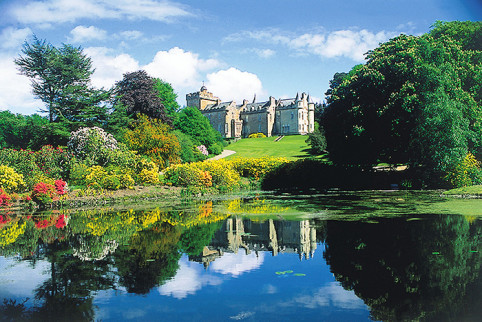 Burns is known for both his politically motivated poems and those inspired by Scotland's wonderful scenery. Ayrshire, Dumfries and Galloway were his inspirations, and in Dumfries you can visit the Robert Burns House (DG1 2PS), where he spent the last years of his life, and raise your Burns toast at The Globe Inn, his former local.
But Edinburgh is probably the centre of Burns festivities. There are special events being held at the castle, a ceilidh and recital at Summerhall, there's a 'Burns Unbound' exhibition at the National Museum of Scotland, there's plenty of his personal effects, rare publications and portraits at the Writer's Museum, and the Hotel du Vin, Edinburgh, among others, are hosting suppers and storytelling.
The Witchery is also known to host a memorable Burns Supper.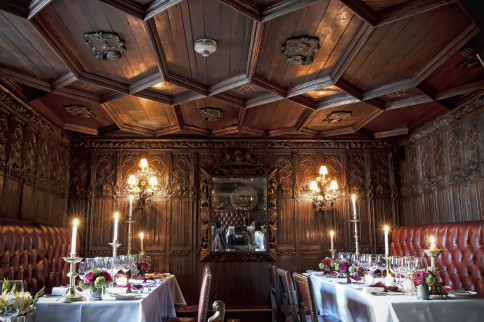 Truth be told almost anywhere you are in Scotland will be serving some kind of Burns supper on the 25th.! Any excuse to properly 'Address to Haggis", then eat it, followed by some whisky, more poetry readings and probably a few rounds of 'Auld Lang Syne'.
posted Wednesday, 20th January 2016
comments powered by

Disqus
Search & Book the Best Places to Stay