Coming soon - New Pig Hotel in Devon.
Next month sees the opening of the fifth Pig Hotel, this time in Devon. The Grade I listed former Combe House Hotel, an old favourite of mine, is being transformed into Robin and Judy Hutson's latest hip ­– and doubtless hit – hotel.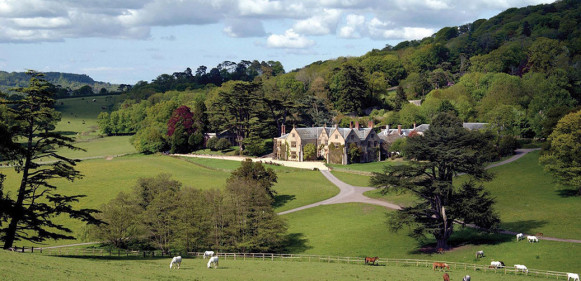 I'm to be the first journalist in, for the Telegraph, and will report back in July.
Honiton, Devon

The newest addition to the Pig collection, at the Pig at Combe you'll find the trademark country chic interiors, 25 mile locally sourced menu in the restaurant, potting shed pampering, lovely gardens and gorgeous views over the surrounding area. Come for a chilled country escape.

Exclusive offer - Complimentary upgrade

Fishing - On the river Otter, plus the kitchen will cook whatever you catch for you!

Great walks - Fabulous walking both on the doorstep and further afield

Sights nearby - Just 5 mins from Honiton and 15 mins from Exeter

Views - Great views from hotel

Hotel Website
posted Wednesday, 23rd January 2019
Search the best hotels in Devon