It's grey and rainy and I'm feeling pretty basic so it's easy to lapse into daydreaming about going on holidays. And my musings take me back to a memorable hotel pool… And suddenly I'm browsing hotel pools… Oh wow…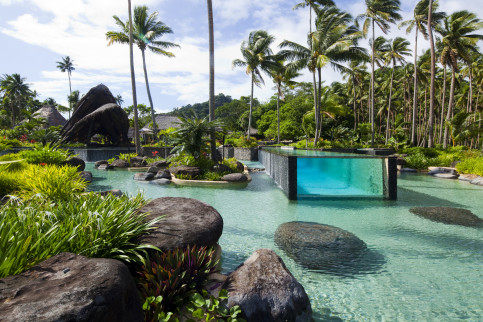 This is the Laucala Island Resort in Fiji, one of the world's ultimate jet-setting getaways, so it was an obvious place to start daydreaming. it's a private island with five star everything for the 50 or so guests staying the the private villas. And of course you can believe it, a choice of sensational pools - there's one which is like a glass tunnel so you can enjoy the idyllic surrounds while you swim, and one has a sandy floor which rises onto the beach. Maroon me here.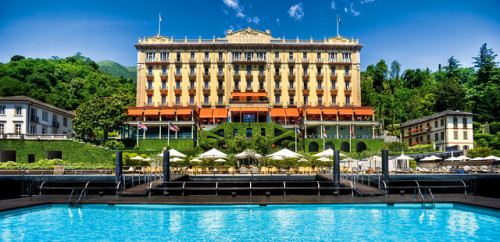 Next up is the Grand Hotel Tremezzo, which has done a similarly clever thing with their pool: drop it right into Lake Como…. They also have a more secluded pool around the back.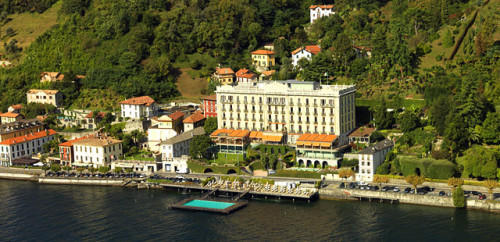 Yes, that's the pool there!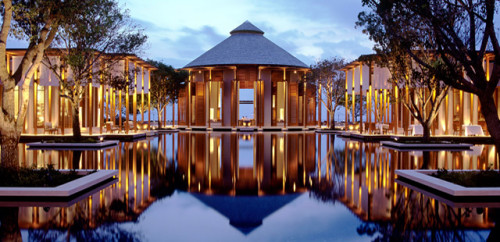 If you're looking for a daydreaming pool right out of a design magazine then Amanyara resort in the Turks and Caicos Islands delivers. It's flat and elegant, and made from black volcanic stone and was designed by architect Jean-Michel Gathy. And you'd obviously be draped around it wearing something impressive, possibly direct from a runway somewhere.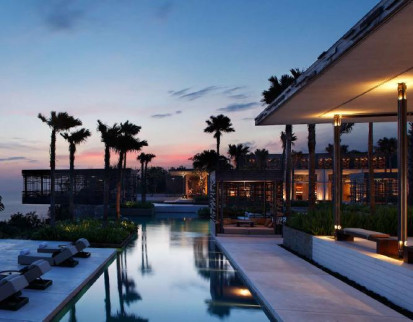 Another memorably sticking design is the pool at the Alila Villas, Uluwatu, Bali, which is an infinity pool perched atop 100m cliffs overlooking the ocean. Wow.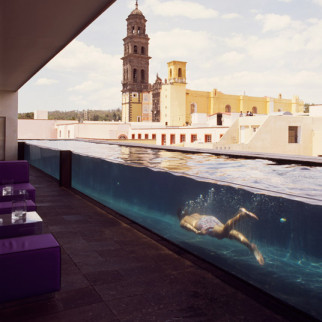 The pool at La Purificadora is another triumph for concept and design. The hotel has been converted from an old water factory, so they've a special interest in getting their water features right, and this long box of glass beside the bar and atop the hotel is a real winner.

For more state of the art sensational swimming, this is the pool you'll find at the Golden Nugget hotel and casino in Vegas, an icon right in the heart of town. There are around 2,500 rooms and suites, ranging from the very affordable - around £50 per night - to the very grandiose, plus a number of restaurants and bars, a state of the art spa and, of course one of the world's most impressive swimming pools.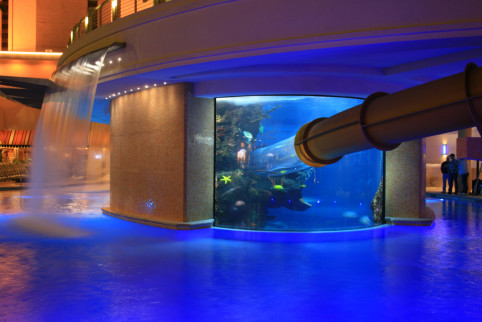 Here's another shot.

If you're looking for a pool with a view, the Park Hyatt Sydney has a fairly basic roof top pool, but this hotel sits right on the point of Circular Quay, plum opposite the Opera House and right next to the Sydney Harbour Bridge, so there's really no better spot for Sydney harbour views... And it's probably about cocktail o'clock now, right?
posted Monday, 21st January 2019
Search & Book the Best Places to Stay