✓ Check Availability
✓ Save time, save money
Stuffy or scruffy? The five star dilemma
Picture the scene: You have paid a £100+ a night premium to stay at superior metropolitan or country house hotel for an anniversary treat. You are dressed smart-casually for dinner in jacket and non-jeans, when you notice the guy at the next table is wearing a singlet, shorts and flip-flops. His body language could scarcely be clearer: "If I can afford to stay here, I can wear what I like. Suck it up Lord Snooty."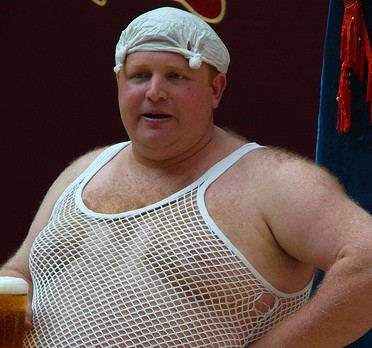 One five-star hotelier, whom we had better not name, tells The Hotel Guru that scarcely a night goes past without virulent complaints about what fellow-guests are wearing, accompanied by mutters about "standards". Most are generated by a patron who turns up to the hotel's Michelin-starred restaurant in a track suit. "He spends a fortune at the hotel" our informant shrugs "what can we do?"
So would you complain about fellow-guests? You're no snob after all, but… really?
Here's a tough conundrum for our dressed-down age. Is an anything-goes dress code tainting, or even devaluing the experience offered by a smart hotel?
Even if it's not something that you care about, spare a thought for the hotel professionals in the five-star bracket. As social norms change, hoteliers have to take the question seriously if they are to avoid being known in a highly competitive, reputation-sensitive market as (a) stuffy or (b) scruffy. Neither is a good look for a top-drawer hotelier.
For a bit of guidance on how hotels themselves manage this dynamic but ever-fuzzy area, the Hotel Guru turned to Craig Moffat, rising management star at Perthshire's £245-a-night Gleneagles Hotel.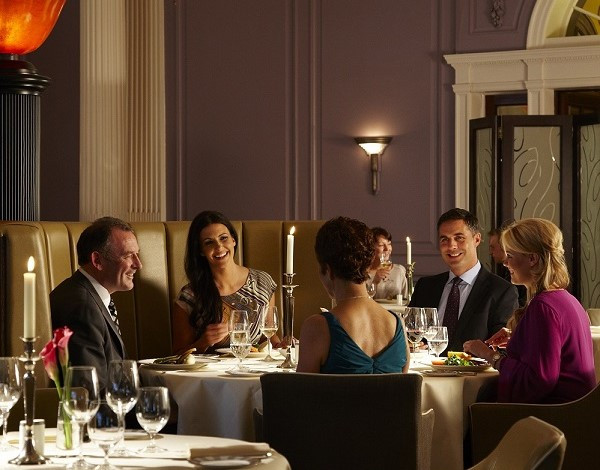 With 16 years of experience, Craig, who is Gleneagles' food and beverage manager, has worked for several five-star chains from Canada to Russia, so can be relied upon for a bit of professional common sense.
"The challenge with dress code is that the very definition and expectation of luxury has changed."
He explains. "As recently as the 1980s the view from both guests and staff was that luxury hotels were a formal experience. Of course you would dress for dinner, who could relax in a fine dining restaurant without a jacket and collar?"
"Then the world began to change. Dining in due course became ever more informal, people began to ask themselves not so much "How do I look when I'm dining out?" and more "How do I feel?" and the trend was to the more relaxed. And as people from all walks of life became more travelled, more worldly and more educated about food, suddenly the world was full of folks who would happily save up to dine out a great restaurant in a five-star hotel, but wouldn't even consider wearing a jacket or tie to work, never mind to dinner."
How then to cater for those of us in this new category of dressed-down newcomers? Many hotels had always differentiated their quality of experience with a smart – meaning not jeans and T-shirts – ambiance and partly justified premium prices because of that distinction. The revolution that Craig describes represented quite a challenge.
"Well, the truth is we mostly fudged and felt our way along" Craig explains "Our passion is to make people happy. When you come to stay with us, or dine with us, our overarching ambition is that you have a great time. More than that, we want you to come back, and next time bring a friend."
"The chances of that happening become vanishingly small if your first experience is a lecture on the quality of your wardrobe. We strive to find a balance. We do still have a great many guests who do expect to dress for dinner, who feel it is heresy to appear at cocktail hour in the bar improperly attired. So we encourage, we cajole and we request. Very, very rarely do we demand."
So where DOES he draw the line? Clearly there are no black-and-white rules.
"If you were to arrive to dinner clad in a bathrobe and slippers we would undoubtedly draw it there. Should you however arrive to dine in a £500 pair of Prada jeans and a simple black Louis Vuitton T-shirt it would be harder for us to reasonably insist that you are ruining dinner for other diners, though other guests can be upset with this, and it is incumbent upon us to respect and accommodate their viewpoint too."
If that seems a bit fuzzy, the same could be said for Craig's view that, while "certain establishments" do trade on the fact that they will insist on standards being maintained, even they will bend the rules.
"I'm pretty sure if Johnny Depp turned up in ripped jeans and a punk T-shirt he would be seated and well-treated faster than you can sear a slice of foie gras".
Ultimately, Craig says, you have to rely on the guests to self-regulate on dress code, and mostly they rise to the occasion.
"If you are visiting our Strathearn restaurant at Gleneagles, the experience is special. "We have a whole team of passionate and talented chefs, sommeliers and waiters who will transport you to the very heyday of French fine dining. Tableside flambé, perfect soufflé, and lots of other things with an acute accent. Why wouldn't you want to dress for this? We are not here to MAKE you do it. We hope that you will do it because it is simply the right thing to do."
Hear hear, we say. Let's hope that Rich Tracksuit Man and his ilk get the message, even if it robs other patrons of the eternal pleasure of looking down on the less well-dressed.
posted Monday, 8th August 2016
comments powered by

Disqus
Search & Book the Best Places to Stay