Ten Reasons Why I Love… Le Bristol, Paris, France.
TEN REASONS WHY I LOVE.... LE BRISTOL, PARIS.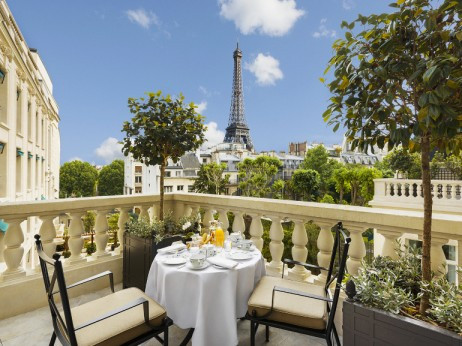 1. Its inimitable mix of warmth, naturalness and sheer class. No other top Paris hotel matches it. How come? Just two families have owned it since 1924 (since 1978, the Oetker family).
2. Long serving front desk charmer, Jean-Marie Burlet: humourous, kind and a brilliant judge of character.
3. The largest and loveliest hotel garden in Paris…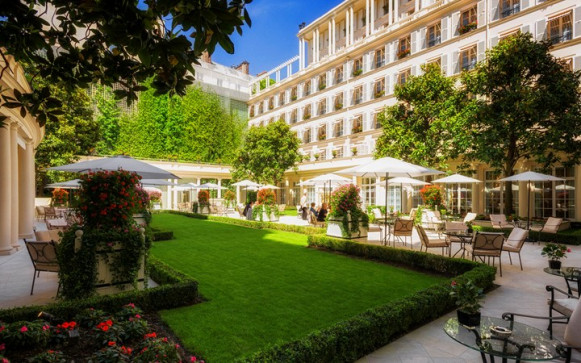 4. …and the most relaxing three-Michelin star restaurant, L'Epicure. Plus another star for the Brasserie and killer cocktails in the effortlessly glamourous Bar.
5. Fa-Raon and Kléopatre, the hotel's two white Burmese cats, loved by all.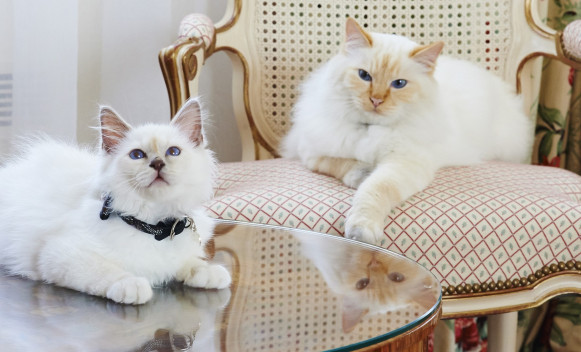 6. Braving a Russian Massage in the spa: serious pummeling, vodka and juniper soaked hot towels, ice (hell).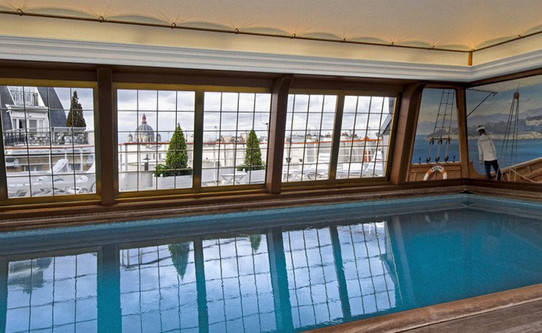 7. Waking in the morning after a Russian Massage (heaven).
8. The red and white awnings that shade the windows of the cool, white, impeccably elegant bedrooms.
9. The pretty entrance on Rue Faubourg St-Honoré and the lack of pomp inside. "Sorry to lower the tone in my tennis kit". "Tone? I don't see a tone round here" says Jean-Marie.
10. The cats' bespoke bow tie collars by Maison Goyard. "Nick them" – J-M again – "and you could stay here for days".
00 33 153 43 44 11; lebristolparis.com. Doubles from £715
Le Bristol

Paris

188 rooms from £751

Restaurant - The Epicure has three Michelin Stars and 114 Faubourg has one.

Designer Shopping - Located on the Rue du Faubourg Saint Honoré

Garden - Stunning courtyard garden

Gourmet

Opulence and luxury in the heart of Paris' designer district. Outstanding service from super friendly staff. Rooms are stuffed with antiques and original artworks and bedrooms are huge. Michelin starred dining and the only hotel rooftop pool in Paris. See More

Check Availability
posted Wednesday, 23rd January 2019
Search the best hotels in Paris