Ten reasons Why I Love ....Pestana Palace, Lisbon
Ten Reasons Why I Love… Pestana Palace, Lisbon
1. The bust of the Marquis de Valle Flôre…a kindly, avuncular man whose spirit lives on in his exquisite, harmonious fin-de-siècle palace…
2. …..inlaid with gilt, stucco and trompe-l'oeil and beautifully furnished with European antiques.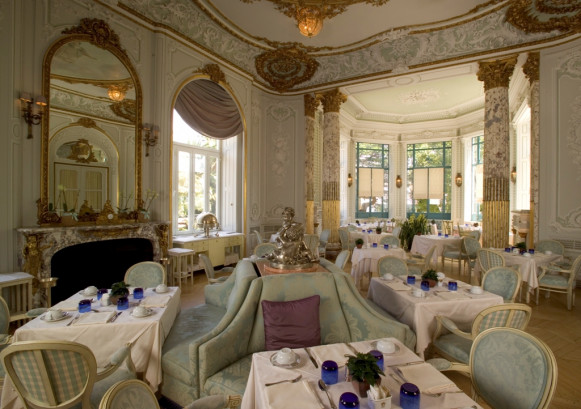 3. The series of ravishing reception rooms that lead to a balcony overlooking the family chapel…. just the place for a wedding in lovely Lisbon.
4. Authentic touches in this National Monument-turned- hotel: the city's first lift; the original kitchens; the family portraits.
5. The corridors… at double height, the height of luxury.
6. The simple gauze curtains employed thoughout by the interior designers (the palace opened as a hotel in 2001) that set off rather than compete with the beauty and intricacy of the decoration.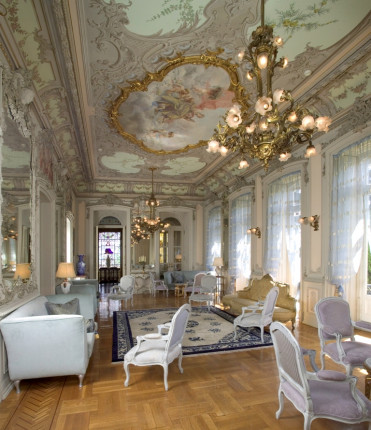 7. The four magnificent suites in the palace itself with private balcony (from £1,150)…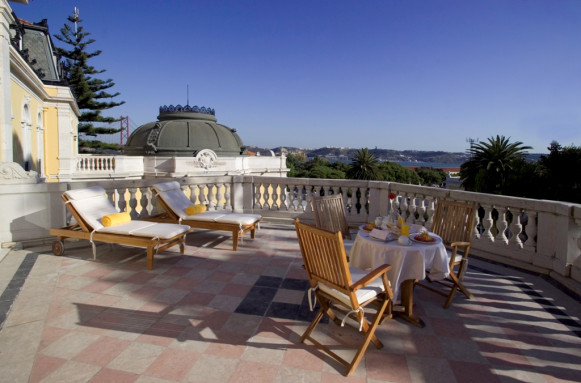 8. …or, failing them, a Garden View room in the modern wing (from £180): you still have the run of the palace.
9. The lush gardens with its hidden lake-turned-swimming pool.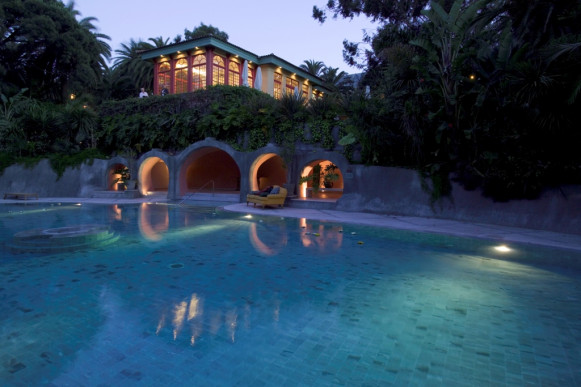 10. The sheer treat of staying somewhere quite so beautiful, authentic and mercifully unspoilt.
Doubles from £158.
Total relaxation - Indulge in a truly regal stay- lavish suites filled with fine antiques and rich fabrics, lush gardens and wonderful food.

Sights nearby - The fascinating Hieronymites Monastery is just two minutes down the road, trace the history of the Order of Saint Jerome.

Great walks - The sprawling sub tropical gardens are well worth exploring, they have even been declared a National Monument.

Swimming Pool - Two lovely pools.

Recommended by - Tablet, Frommers, Kiwi Collection

An opulent extravaganza of stained glass, parquet floors, stucco work and painted rococo ceilings in this 19th Century Palace. Rooms ooze classical elegance and romance with views of the Tagus River from private balconies. Enjoy the fantastic fine dining cuisine, sleek bar, pool and spa. See More

Check Availability
posted Monday, 18th February 2019