The Fifth Pig Lands in Devon
THE FIFTH PIG LANDS IN DEVON
Pigs, as we know, don't fly, but this one bucks the trend. 'The Pig on steroids' was how owner Robin Hutson described the Pig on the Beach, which became the fourth in his growing group of porcine rural chic hotels. 'The Pig in orbit' is how he might justifiably describe this, his fifth.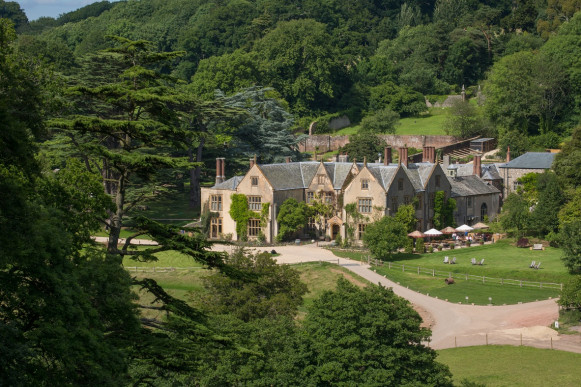 I was their first guest and – let's get to the meat of the matter – adored it. All right, I'm biased. Not only am I an unashamed fan of the Pigs and of how Robin has reinvented country house hotels, but I have also loved this particular hotel, in its previous guise, for many years. Stick a Pig into dreamy but old fashioned Combe House Hotel, set in 3,500 acres of lush Devon countryside, inject it with Robin's skill at reimagining space, his wife Judy's boho chic design panache, their joint zest for tracking down vintage finds and their obsession with every last detail, and the result is something special.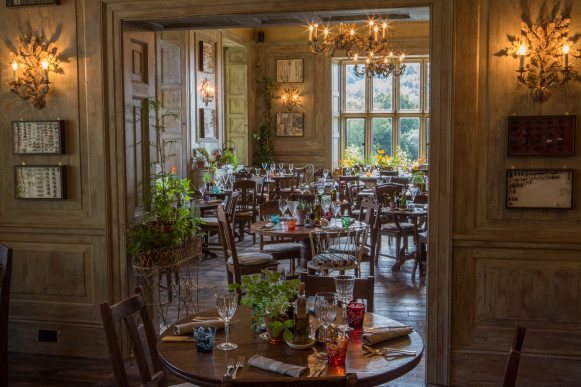 This is the country house hotel turned upside down. Start by putting a glamorous bar right inside the entrance so that the panelled Great Hall, previously dead space, becomes the heart and hub of the hotel.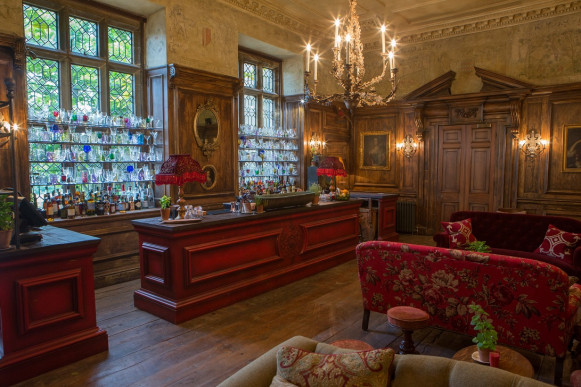 Reveal a bricked-up double height window to let light flood in to the new conservatory-style dining room, offering meltingly beautiful views. Surround with terraces, vintage sun umbrellas, deck chairs on the lawn. Turn a derelict-chic wood-fired pizza café into a handsome garden folly.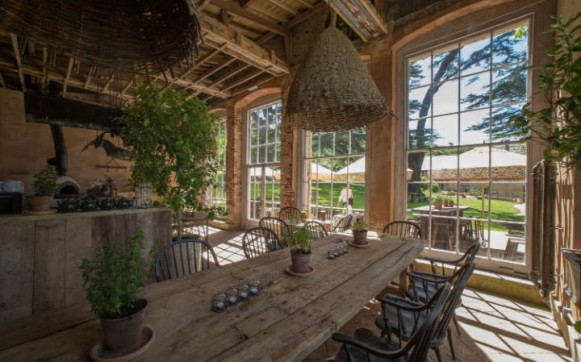 Add two of the Pigs' signature Potting Shed treatment rooms in – the potting sheds. Perhaps most cunning: transform a row of stalls in the stables into a brilliantly conceived feature bedroom. The 26 other bedrooms are all gorgeous too. Doubles from £145. The Pig at Combe.
The Pig at Combe

Honiton, Devon

27 rooms from £145

The newest addition to the Pig collection, at the Pig at Combe you'll find the trademark country chic interiors, 25 mile locally sourced menu in the restaurant, potting shed pampering, lovely gardens and gorgeous views over the surrounding area. Come for a chilled country escape.

Exclusive offer - Complimentary upgrade

Fishing - On the river Otter, plus the kitchen will cook whatever you catch for you!

Great walks - Fabulous walking both on the doorstep and further afield

Sights nearby - Just 5 mins from Honiton and 15 mins from Exeter

Views - Great views from hotel

Hotel Website
posted Thursday, 24th January 2019
Search the best hotels in Devon