The Perfect Mortadella from Bologna
IT'S NOT OVER TILL THE FAT LADY SINGS
There's more to 'la grassa' – 'the fat one' - than ragu and mortadella. Reports Robin Gauldie.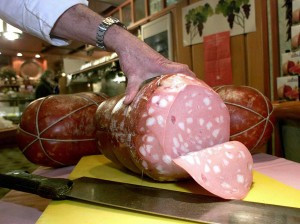 I've never been a fan of mortadella. Every version I've tried reminds me, greasily, of school dinners. But it's Bologna's signature sausage and this is my first trip to the city. Maybe, I think, the real thing will be different from the ersatz version. So I buy half a dozen slices at A.F. Tamburini (www.tamburini.com) at the corner of Via Caprarie and Via Drapperie, then stroll along Via Pescherie Vecche, the narrow artery of the Quadrilatero quarter.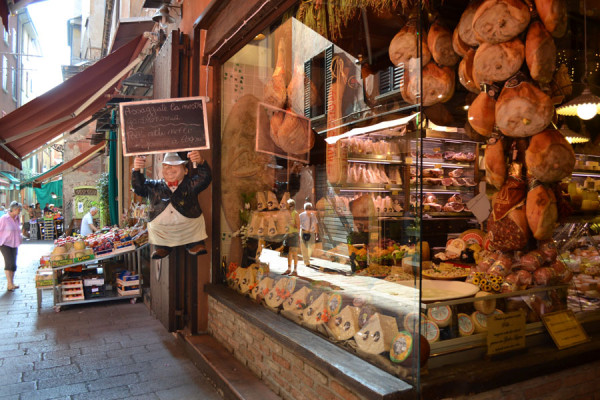 It's lined with old-school delis and cluttered with the tables of tiny bars and restaurants. Mortadella, ham and cheese from Parma and balsamic vinegar from Modena are everywhere. I hadn't expected seafood, but the Adriatic is only 90 minutes away. Judging by the size of some of the small fry, Italy's fishermen use very fine mesh nets.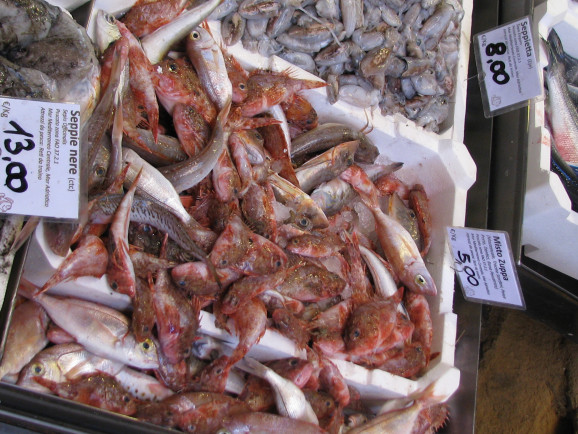 My next destination is Osteria del Sole, on Vicolo Ranocchi (www.osteriadelsole.it). You bring your own grub to this venerable wine bar (it's been here since 1465), but stern, hand-written signs warn that buying a drink is mandatory, so we order a bottle of Barbera, a slightly fizzy red that I remember from my first visit to Italy, in the '70s. At the next table, a group of men are snacking on Parma ham, aged sheep's cheese and raw broad beans straight from the pod. A young couple with a toddler are nibbling sabadoni, the region's beloved grape syrup cakes. A gaggle of students are sipping Sangiovese from tiny glasses.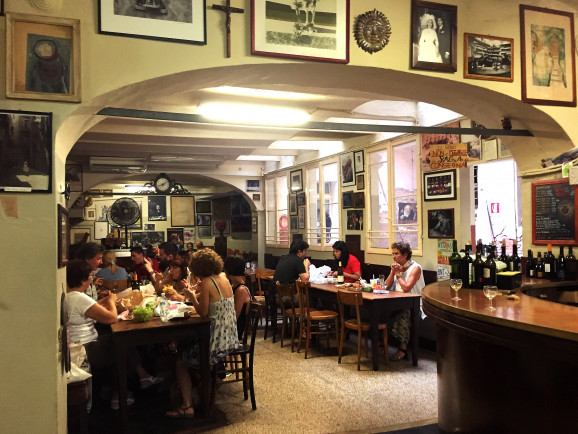 Each to his taste. As for the mortadella? Still not overwhelmed.The signature street food in Bologna is tigelle – small flatbreads, filled with creamy scacquerone artichokes, zucchini. Zerocinquantuno, on Via Pescherie Vecchie, is a great place to sample them. With a glass of Lambrusco, this time. A perfect brunch. And Bologna's other signature dish? Spaghetti Bolognese may be the world's best known pasta dish, but you won't find it in Italy's food capital, where they wouldn't dream of serving ragu with anything but tagliatelle.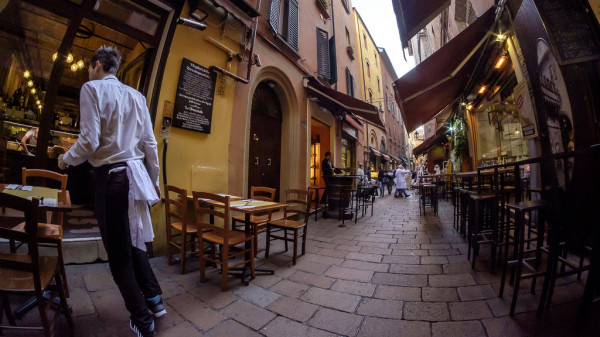 posted Thursday, 6th April 2017
Search & Book the Best Places to Stay