Three Of The Best Things To See In Berlin
Never been to Berlin ? Put it on the list and put it at the top with the three best things to see in Berlin at the top of that. On the surface, a capital city much like any other, shopping, art, restaurants, museums etc but its twentieth century history raises it above any other city I can think of. It may be a cliché to say that you can imagine a jack boot round every corner and a Red under every bed, but it's easy when you're there. I suspect that native Berliners have too many other concerns and have learnt to live with it but for a first time tourist there is a certain frisson to this city.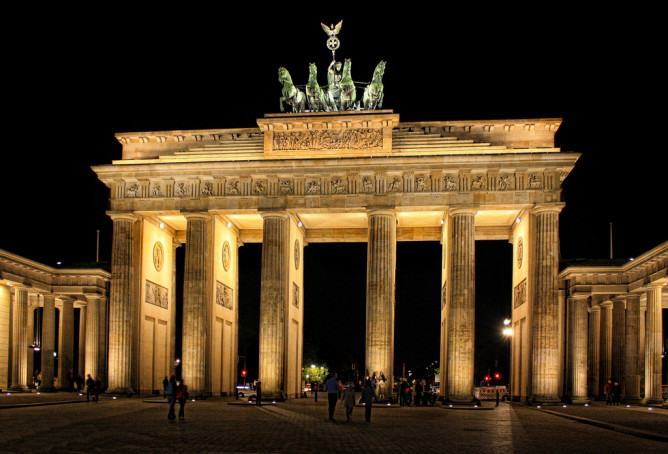 Photo credit: Daniel Mennerich : Brandenburg Gate
THREE OF THE BEST
Memorial of the Murdered Jews of Europe
Otherwise known as the Holocaust Memorial, designed by Peter Eisenman and opened in 2005. Made up of 2711 concrete slabs, all of a similar width and length but differ in height. Hauntingly evocative of coffins, cemeteries and brutal desolation. The Memorial has no words, they are unnecessary but if you want to know more there is a full information centre. Start walking through, turn left, turn right, it doesn't matter, just lose yourself and be alone to really experience this incredible memorial.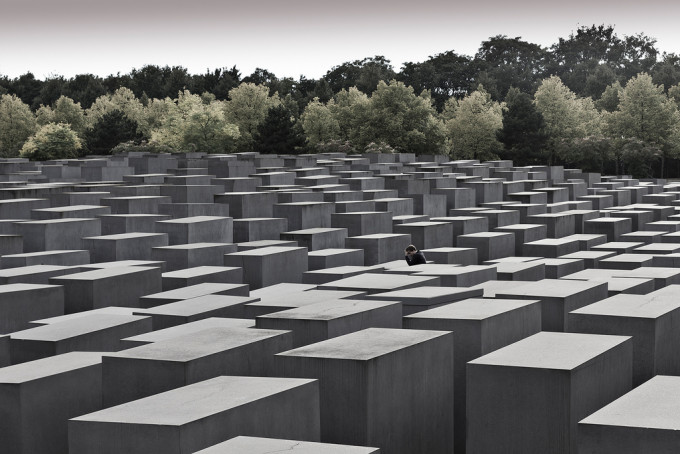 Photo credit: Herbraab

Kaiser Wilhelm Memorial Church
Originally built at the end of the nineteenth century, bombed in the Second World War, this octagonal concrete bunker was rebuilt in the 1960's and may surprise you. Made of concrete, steel and glass, you might easily feel it is a blot on the landscape and perhaps should be rebuilt in the twenty first century but step inside and you may be blown away (excuse the pun).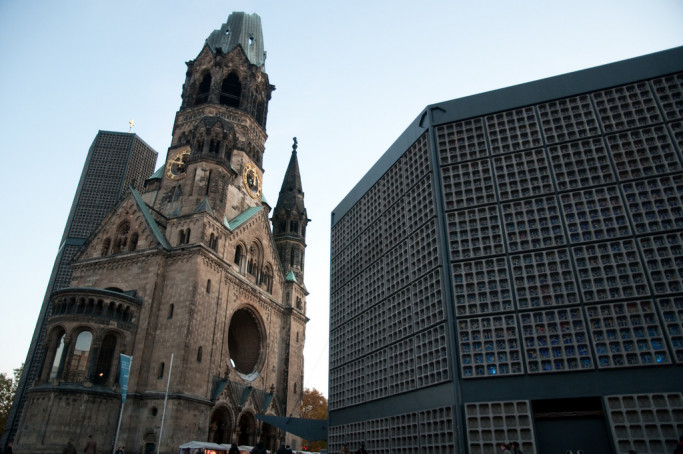 Photo credit: David Jameson
The walls are made of concrete honeycomb with stained glass inlays by Gabriel Loire. Even on the dullest day it is radiant and this is enhanced by the golden Christ figure by Karl Hemmeter hanging above the altar. The original clock tower has been incorporated and is now the visitor centre.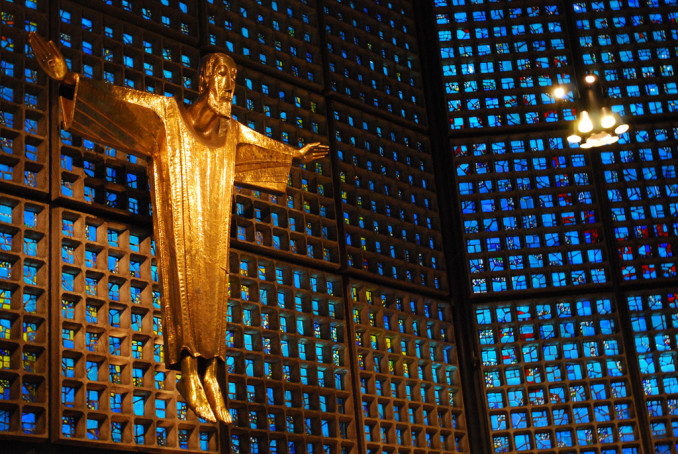 Photo credit: Duncan Standridge

The Topography of Terror
Built on the site of the Gestapo headquarters this modern building houses a terrifying and thought provoking exhibition of how a very small group of megalomaniacs were able to influence a nation, a continent, perhaps even the world to support their vision of a new world order. What would we have done under the circumstances of Nazi rule ? Would we have fallen in line, would we have approved, would we have wanted a quiet life. Part of the success of this museum is the juxtaposition of the reign of terror set against the images of, for example, the 'departments' normal annual carefree summer picnic. In addition the longest stretch of the Berlin Wall is just outside the museum.
These three best things to see in Berlin are "outstanding."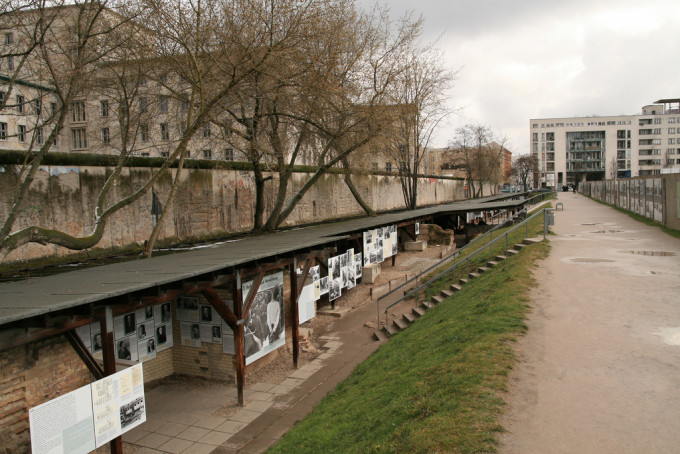 Photo credit: Bernt Rostad
WHERE TO STAY
East, West or cutting edge ? Top of the list has to be the Hotel de Rome, location, style, luxury - it hits all the right spots.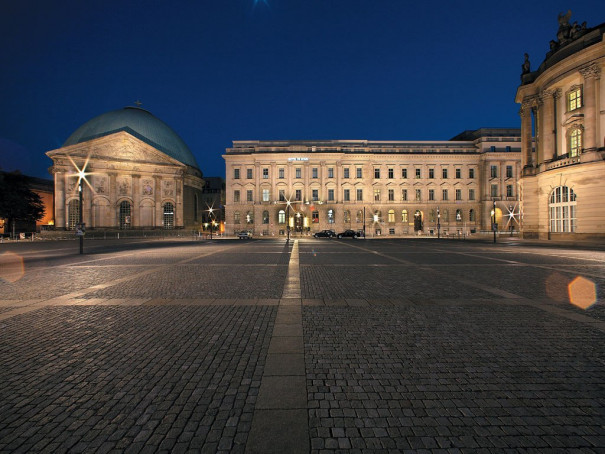 Otherwise there is a plethora of choice to suit all budgets. Check out the Hotel's Guru's list here.
posted Friday, 17th November 2017
Search the best hotels in Berlin