Why didn't you tell me?!?
The world is full to the brim of things I don't know about, but every now and then I come across something and think: "Why did no one tell me about this!" Then I have to send out mass emails to people informing them of the existence of said treasure, and if you read between the lines, berating them for not telling me about it sooner - assuming some of them already know. That long-winded introduction leads me to today's "Why didn't you tell me" treasure: Sveti Stefan.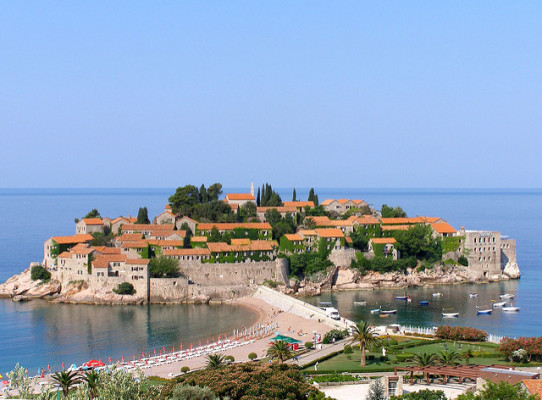 Can you believe it? It's basically my idea of heaven. Like a tiny, perfect, privately beach-y Dubrovnik.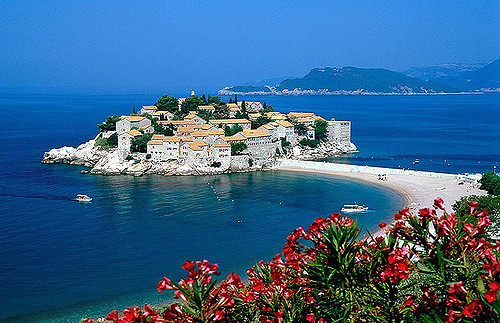 nathan17 via Flickr
The price threw me a bit - at first I thought there must have been a mistake, but then Aman now own the entire island, and they really do imagine the most wonderful luxurious pockets of heaven imaginable - but then I thought about what I'd really enjoy most, and realised that I'd really just like to gaze across at this perfect little isle from my deck chair, and if I was staying there then that would be one pleasure Aman couldn't afford me…
If anyone out there knows about any other slices of heaven then please don't hesitate to let me know about them - however obvious they are to you, I may still be languishing in the dark. Heaven forbid!
Aman Sveti Stefan

Sveti Stefan

58 rooms from AU$1223

Foodies - Many dining options include Mediterranean cuisine, Dalmatian and international.

Honeymoons - You can order private sun set dinners from your own terrace.

Chic - Sophie Loren used to stay here in the 1960s.

Views - Stunning panoramic sea views.

Recommended by - I Escape

An idyllic luxury village paradise on the tiny islet of Sveti Stefan. Luxurious private cottages and suites renovated in country chic style with all the mod cons, some with private pools and terraces. Three excellent restaurants, top of the range spa, and access to three beaches. Divine. See More

Check Availability
posted Monday, 18th March 2019