This summer, destination Algarve! But do you really know where you're heading? Where are the beautiful sandy stretches of shoreline? Which beaches lie beneath the honey hued cliffs? How do you reach them? And are there any caves you can motor into over the warm quiet turquoise waters?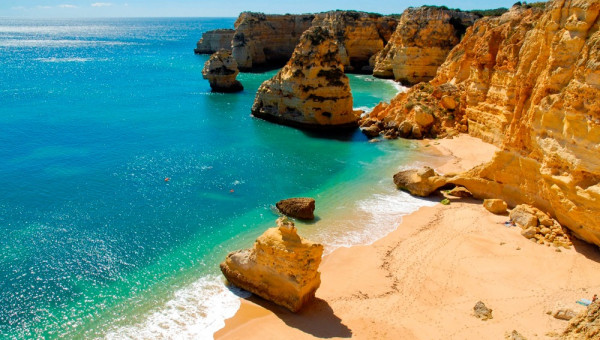 Praia Da Marinha, Lagoa, has the most stunning outlook with it's rocky stacks and rust coloured cliffs. if you're happy to clamber down cliff steps, then this beach with its golden sands is well worth the effort. About an hour's drive from Albufeira with Portimao being the nearest large town. It's a good idea to bring a picnic and keep your eyes open for the amazing boat trips, the caves are a total delight and not to be missed!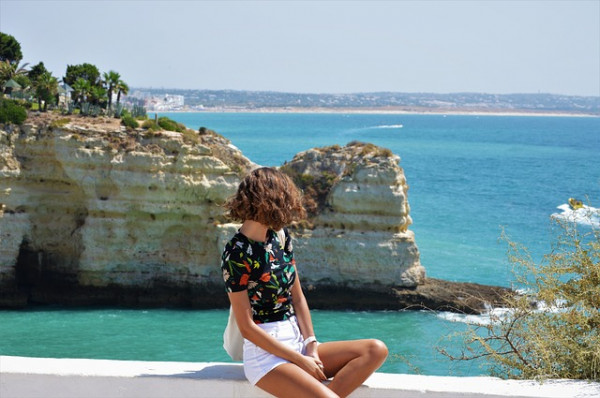 Praia Senhora Da Rocha between Portimao and Albufeira. This cosy beach is easily accessible despite being flanked by limestone cliffs which provide ideal shelter from the winds. This is a little slice of paradise, if you don't mind sharing with the odd fishermen and a boat or two! when you've had enough of sea and sand, feel free to explore the ancient clifftop fortress with wonderful views and tiny chapel.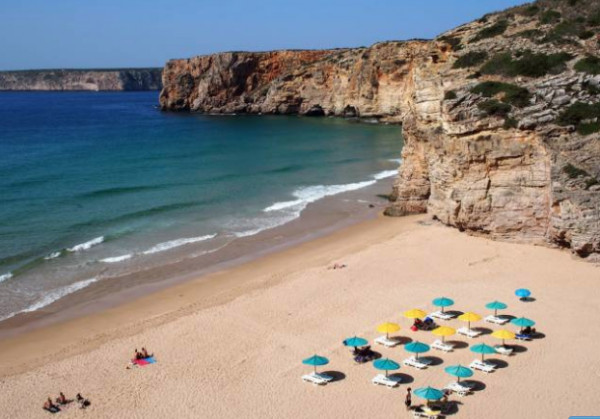 Praia Do Beliche, near Sagres is popular with experienced surfers who love to catch the waves out in the bay. It's bound by high sheltering cliffs and one of the most glorious beaches in the western Algarve, with golden sands and clear seas. It's not crowded either, probably due to those cliff steps, but that's a bonus for sun worshippers, protected from the winds, it makes for the ideal sun lounging spot!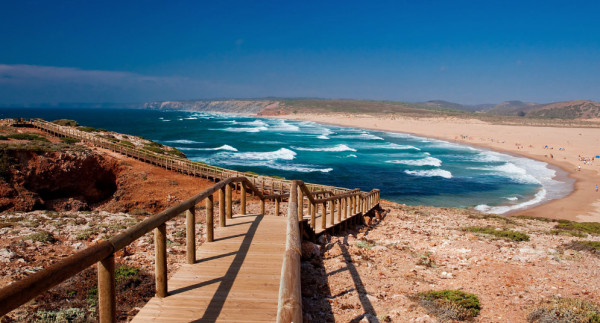 Praia do Amado on the Vincentina Coast, west Algarve, is about 40km from Lagos, easily accessible through the sand dunes, and a total dream for surfers and body boarders both pros and beginners alike. The wide sweeping beach is breathtaking and a complete contrast to the cosy coves on the south coast with its wide open spaces and plenty of rock pools to explore.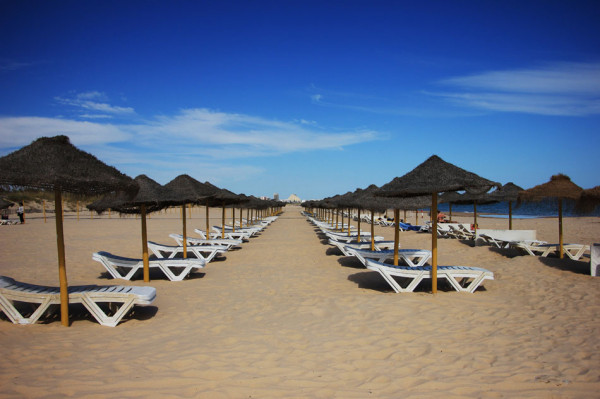 Praia Verde near to the Spanish border and the town of Tavira, is surrounded by greenery, a long expanse of silvery white sands with plenty to do nearby. Ideal for biking along coastal trails to the pretty Portuguese village of Vila Real de Santo António where you'll find the best food in the region. Castle lovers will definitely head for Castro Marim where a substantial fort overlooks the old trading town.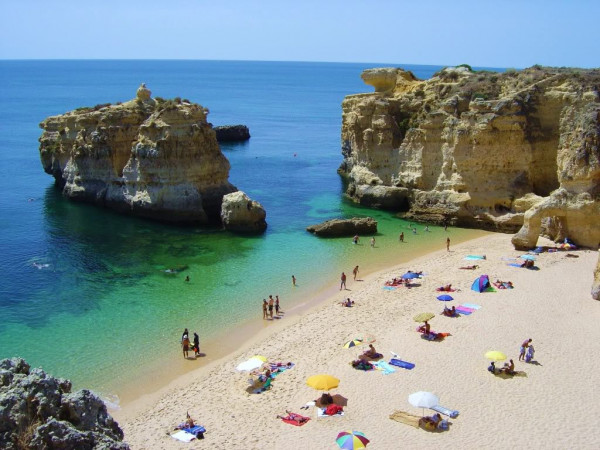 Praia De Sao Raphael near to Albufeira is a gorgeous beach with amazing rock formations - arches eroded by the sea create superb shapes, and stacks out in the coves have been sculpted with windows onto the seas and shores beyond. A great spot for snorkelling and of course sunbathing, if you're feeling restless, see if you can discover a small waterfall in the rocks to the right of the beach.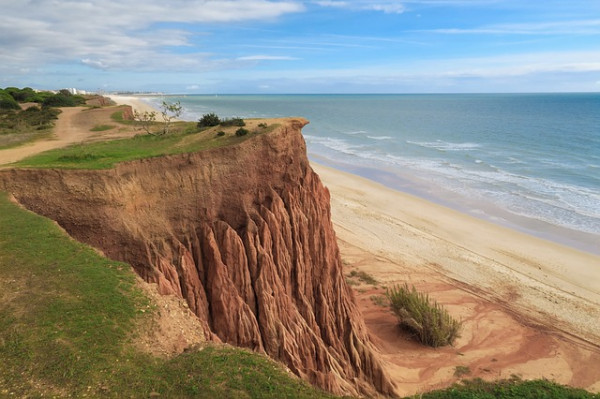 Praia-da-Falesia. A beautiful beach providing lots of variety. Located between the towns of Villamoura, where the beach is wide and flat with golden sands and a very shallow sea, (perfect for little legs!) and Olhos do Agua, where the red cliffs are topped with statuesque pine trees against the blue sky. One of the longest beaches, more than six kilometres! the perfect playground for paragliding, surfing and diving.
Some of our best locations near these unique beaches:
Best Places to stay in the Algarve
Best Places to stay in Portimao
Best Places to Stay in Olhos do Agua
posted Monday, 24th December 2018
Search the best hotels in Algarve