Apartments and Holiday Rentals in Florence
For many travellers Florence is the finest jewel in Italy's crown, indeed it's lauded and admired the world over for its stunning art and grand architecture that doesn't fail to take your breath away. Marble statues adorn piazza after piazza and the frescoed walls and ceilings of the historic buildings are something else! This city is also choc-a-block with accommodation options from little family-run B&Bs and guesthouses to the grand 5 star properties where you're bound to spot a celeb or two. However more and more often we're being asked to recommend self-catering properties, which work especially well if you're travelling with children or in a larger group of friends or family. So we've put together a list of our top suppliers in this field who can provide everything from smart city centre studios for two, to much larger apartments, or even independent villas with pools which offer the best of both worlds — a country location but easy access to the city.
A quick guide:
For a city centre apartment — Booking.com
For a country property with easy city access — Plum Guide
For families — Oliver's Travels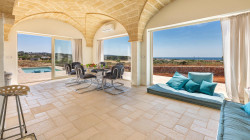 Plum Guide hand picks every property that it features with a meticulous vetting procedure to guarantee the high quality that their client base expects.
A portfolio of chic properties around the world from the UK to European hot spots (Spain, France, Italy, Greece, Portugal, Croatia), the USA and beyond.
Prices start from as little as £300 for a week.
Properties in both urban and rural locations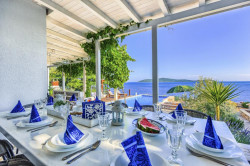 Oliver's Travels has long experience in the business; its portfolio now extends beyond the UK and Europe to Morocco, the Caribbean, Mexico and the Far East.
Prides itself on giving its clients all the information they need to book their holiday accommodation (including all the negative points)
Focuses on supplying quality properties
Their trademark is not just luxury, but also quirky, one-off style properties from beach-huts to chateaux
Lots of family-friendly choices
Their prices average at around £700 per room per week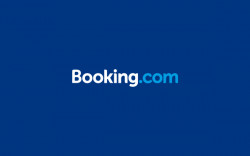 Booking.com is one of the behemoths of the travel industry. It has worldwide coverage and lists more than 28 million properties all over the globe.
Booking.com has a growing number of self catering properties for all tastes and budgets.
From the most basic studios, to seriously high-end properties with swanky pools and much more!
Yes you will have to trawl through a long list of possibles, but you certainly won't lack for choice.