The Best Hotels in Kreuzberg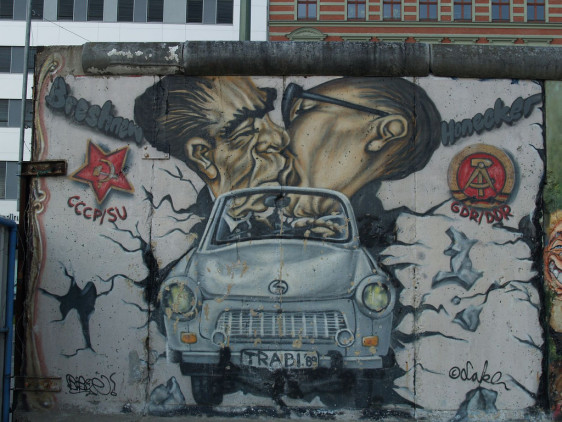 Flickr user Cornelius Bartke
Trendy, bohemian, arty Kreuzberg was just on the other side of the wall from Freiedrichshain, and the longest remaining stretch of the Berlin Wall is a slice from between these two suburbs, housed in the famous East Side Gallery. Both areas are known for their eclectic look, with architecture ranging from graceful, 19th century apartment buildings to boxy concrete flats from the 60s and 70s, and the best hotels in Kreuzberg are an eclectic bunch as well.
if you choose to stay in Kreuzberg you'll be close to the Berlin Jewish Museum, the German Museum of Technology and Science, the Nazi Museum: the Topography of Terror, the Landwehkanal - canal, and Viktoriapark and Görlitzer Park
Kreuzberg today is one of Berlin's hippest neighbourhoods, with great independent and market shopping and a real glut of excellent places to eat and drink. It's popular with successful artists and students from well-off backgrounds - it's become s really desirable place to live. It's also one of the most multicultural parts of Berlin, with big populations of Turkish and Middle Eastern guest-workers, who have influenced the flavours of the area, especially that around Kottbusser Tor.
The Best Hotels in Kreuzberg
For a luxury stay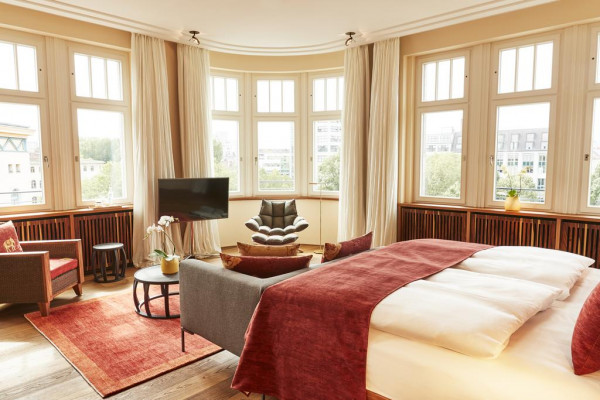 The Orania Berlin is situated on the Eastern edge of the district and it's a great base for lovers of all things cultural. As well as luxurious rooms and suites which manage to fuse Italian elegance with Asian design touches, there's an excellent restaurant and bar which regularly hosts concerts from Berlin based musicians.
For Fun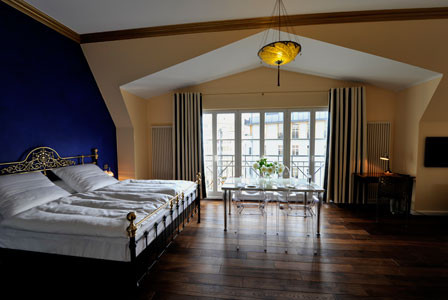 The Dude offers an eclectic mix of contemporary design and traditional elegance in its 27 rooms and suites - many with private balconies. Plus there's an iconic steakhouse restaurant and a small gym. And you're only 15minutes from Museum Island.
If you haven't found your idea of the best hotels in Kreuzberg on our Guru's list you could:
The Best Hotels in Kreuzberg
Berlin

A trendy hotel in the edgy neighbourhood of eastern Kreuzberg. Light bright rooms are individually styled yet follow a similar colour theme of natural tones set against red hues. With culture highly celebrated there's both a concert area and literary salon. The restaurant is fantastic too.

City Style - Located in the trendy neighbourhood of eastern Kreuzberg filled with independent bars and restaurants.

Designer - Uniquely designed interiors.

Lively - Hip and happening.

Spa

Recommended by - Small Luxury Hotels

Check prices

The Dude 27 rooms from £87

Berlin

An eclectic mix of contemporary design and elegance. An iconic bar and steakhouse restaurant, small gym, and sophisticated suites with private balconies. A grown up spot with oodles of character.

City Style

Sights nearby - Museum Island is only 15 minutes walk away

Lively - Hip and happening.

Designer - Uniquely designed interiors.

Recommended by - Tablet

Check prices
posted Wednesday, 6th June 2018
comments powered by

Disqus
Search the best hotels in Berlin