The 5 Best Hotels on Florence's Oltrarno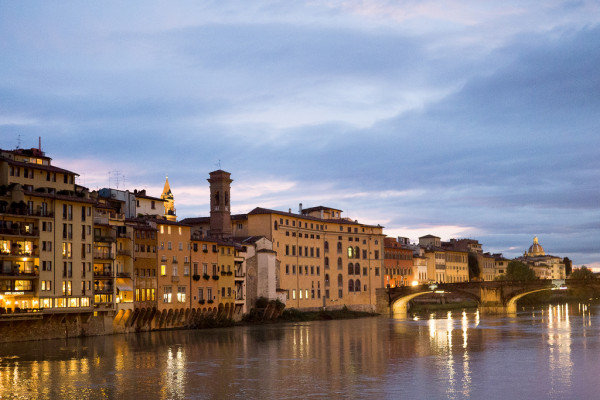 Flickr user Thomas Roessler
Hugging the 'other' side of the Arno - the opposite side from the Duomo and the Uffuzi - is Florence's Oltrarno area. Long and narrow, this stretch isn't just where the Ponte Vecchio goes to, this is where you'll find the Palazzo Pitti, the Brancacci Chapel, the Boboli gardens and the church of Santo Spirito. And once you factor in the daily morning market in the green and pretty square in front of the Santo Spirito church, the traditional artisans' workshops and the lively vibe of an evening, you might think the best hotels on Florences Oltrarno are some of the best in Florence, period. And our recommendations for the 5 best hotels on Florence's Oltrarno certainly are.
The Oltrarno is a great place to stay if you want to give yourself a good chance of experiencing the real modern Florence as well as the historic one. The Oltrarno sits somewhere in the middle. The Boboli Gardens - all 11 acres of it - makes this a great place for families to stay too, it's the largest public park in central Florence, based around a 16th century layout and packed with fantastic sculptures, including an incredible man-made grotto. The gardens are attached to the splendid Palazzo Pitti, home to an incredible art collection which includes works by Titian, Rubens, Raphael and Correggio, plus some surprising modern art.
The Brancacci Chapel is a great place to visit, it's got a fresco painted by Masaccio, often called the father of the Renaissance.
The 5 Best Hotels on Florence's Oltrarno
The Best Palazzo Hotels on Florence's Oltrarno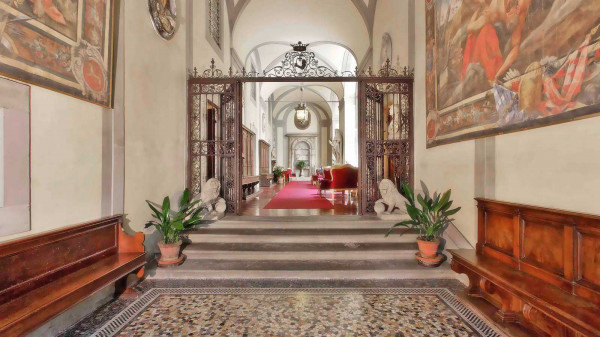 The Palazzo Magnani Feroni is a magnificent Renaissance palace turned luxury hotel, with 12 indulgently large rooms and suites decorated with frescoes and elegant antiques. Breakfast is served in the courtyard and drinks on the rooftop. And there's a private butler service.
For something still beautiful, but less grand, consider the Adastra Suites, a converted 16th century palazzo with nine rooms overlooking a peaceful, folly-strewn garden. Rooms are large and the decor is a clever mix of modern and retro, and there's a lovely terrace.
The Best Hotels Close to the Arno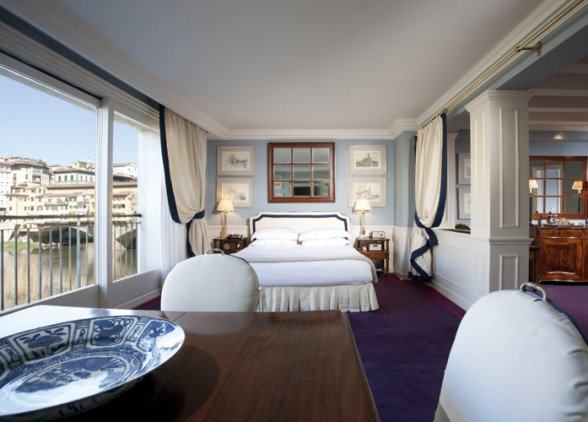 For a lovely riverside location the Ferragamo-owned Hotel Lungarno, with its with elegant modern interiors and views of the Arno, is perfect.
The Best Modern Hotels on Florence's Oltrarno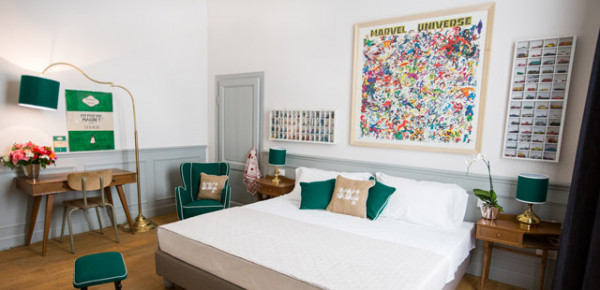 The Soprarno Suites are a collection of ten, individually designed and decorated rooms, just around the corner from the Palazzo Pitti and about ten minutes stroll from the Ponte Vecchio. Plenty of care has been taken over the details and hipsters would really appreciate that.
If you love the beauty of Florence's architecture, but prefer something more modern when it comes to your own space, Floroom is for you. The decor in these four rooms is monochrome, splashed with modern art and you're right in the heart of town, just behind the Ponte Vecchio.
If you haven't found your idea of the best hotels on Florence's Oltrarno on our Guru's list you could:
The 5 Best Hotels on Florence's Oltrarno
posted Tuesday, 19th March 2019
Search the best hotels in Florence