The best hotels near the Gare du Nord, Paris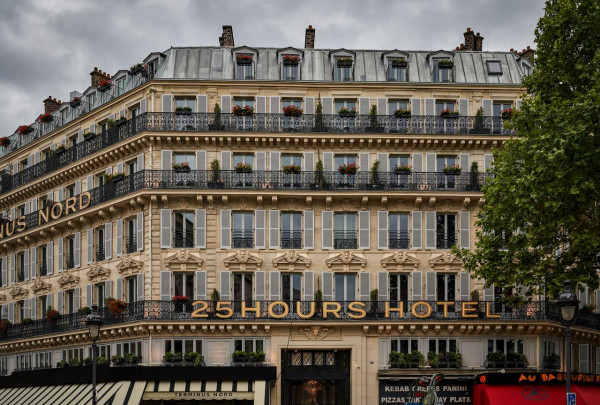 As one of Paris' main train stations, and also the jump-off point for the Eurostar, Gare du Nord is popular with travellers who are looking for convenience or are limited on time. The surrounding neighbourhoods such as the up and coming 10th Arrondissement and bohemian Canal Saint-Martin may not be the prettiest in Paris yet there are still charming pockets to be discovered with typical Parisian style as well as a good choice of restaurants and bars. Beyond the less desirable budget options there are a handful of excellent hotels near Gare du Nord that our experts have selected for both their chic style, friendly hosts and convenient locations. For those not completely constrained by time we have also gathered our top picks of hotels that are just a short taxi ride from the station. Why not browse through our picks of the best hotels near Paris' Gare du Nord to start planning your trip?
For a chic B&B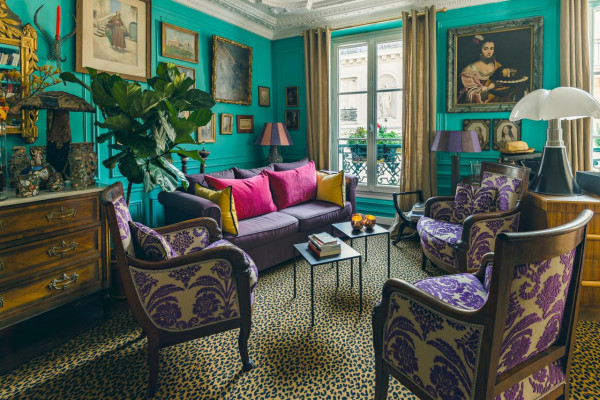 Les3chambres offers just three very chic rooms in a traditional Parisian apartment. Filled with antiques and rich tones. This is a unique property made only more desirable by the proximity to the Gare du Nord (for those on a fleeting visit) and the charming host who has a wealth of city knowledge.
For convenience and style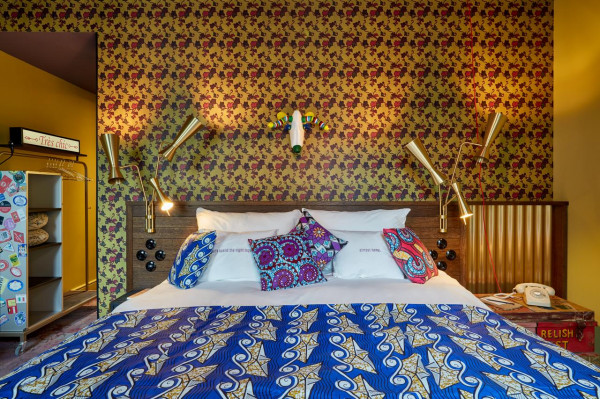 25 Hours Terminus Nord couldn't be better placed just a stone's throw from Gare du Nord making this a convenient option for those with limited time (or heavy bags!). A stylish property featuring Asian and African design accents in the colourful guestrooms, with bold prints and eclectic furnishings. The chic bar also serves up some superb cocktails!
For something a little further afield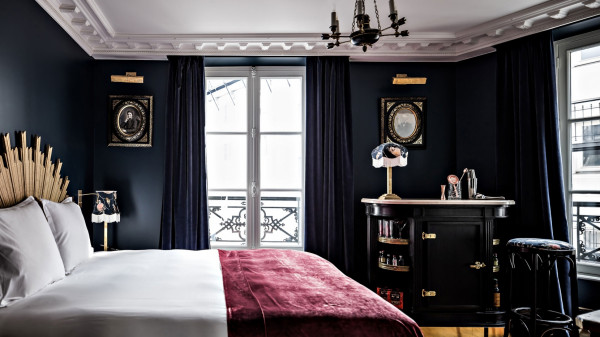 Hôtel Providence is located in Paris's trendy 10th Arrondissement district and is the epitome of Paris chic. A boutique choice with just 18 rooms (and one glorious Penthouse Suite). Set in a townhouse expect classic high ceilings and large sash windows while rooms have a wonderful collection of antiques and are decorated in dark brooding hues. Best yet it is just a 7 minute drive from the station.

Parister Hotel is the contemporary version of Paris chic. Here you can start your morning stretching with the in-house yoga instructor before taking a dip in the pool. Evenings are spent in the trendy restaurant and cocktail bar before retreating to your contemporary room complete with smart TVs, smart phones and, well, smart style. Folies Bergère Theatre is a stroll away and the Gare du Nord is under a 10 minute drive.
If you haven't found your ideal property on our Guru's list of the best hotels near Gare du Nord you could:
posted Tuesday, 12th November 2019