10 of the Best Luxury Hotels on Crete
If it's pampering you seek, look no further than Greece's largest island, Crete. Crete has the greatest concentration of ultra-luxurious hotels in Greece, most of them on and around the Elounda peninsula, about an hour east of the capital, Heraklion, and its airport. The best luxury hotels on Crete range from hip and happening havens of fun to romantic, or relaxing escapes.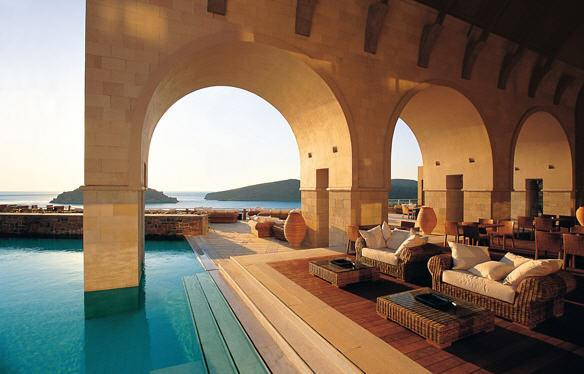 And once you're checked into your choice of best luxury hotels on Crete, you have this wonderful island to explore, if you want to: from the spectacular scenery of rugged mountains and perfect seas, to the ancient relics. Of you could just use your choice of the best luxury hotels on Crete as a base for flopping on one of the island's superb beaches in the reliably scorching sunshine…
Please bear in mind that many of the best luxury hotels on Crete close between November and Greek Easter.
10 of the Best Luxury Hotels on Crete
The Best Luxury Hotel Escapes on Crete
The Elounda Bay Palace is a huge luxury beach resort, totally insulated from the outside world by beautiful gardens. The beaches are lovely too.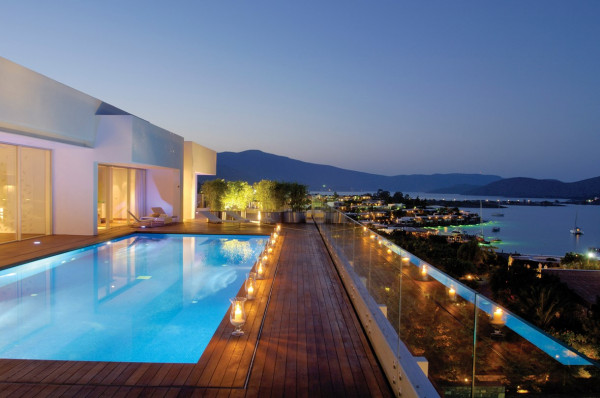 Or you could indulge in a well known celebrity hideout, the Elounda Beach Hotel & Villas, which is also known for its fabulous location and facilities and collection of private beaches and screening rooms.
Best Luxury Beach Hotels on Crete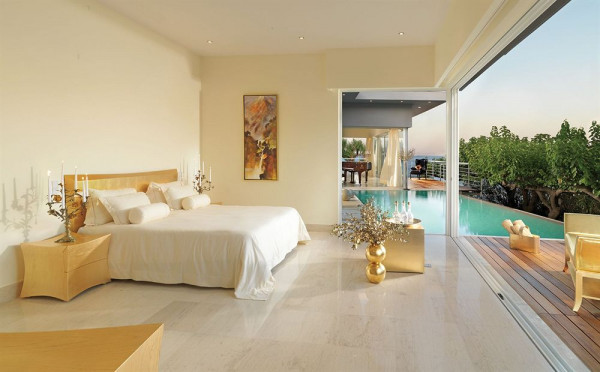 The Out of the Blue Capsis Elite is a beach resort on a private peninsular encompassing five hotels, each of them different, so there are plenty of suites and private villas with pools and seven restaurants to choose from.
For something a little more elegant, but still with a private beach, an award-winning spa and fine dining, try the Blue Palace, a Luxury Collection Resort & Spa.
Crete's Most Romantic Luxury Hotels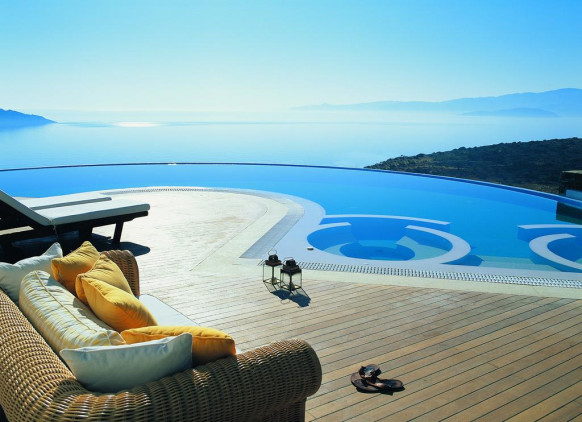 The Elounda Gulf Villas and Suites is a pleasingly small collection of villas, serviced hotel style, with a personal touch and benefiting from spectacular views.
The Best Luxury Hotels on Crete to Help you Relax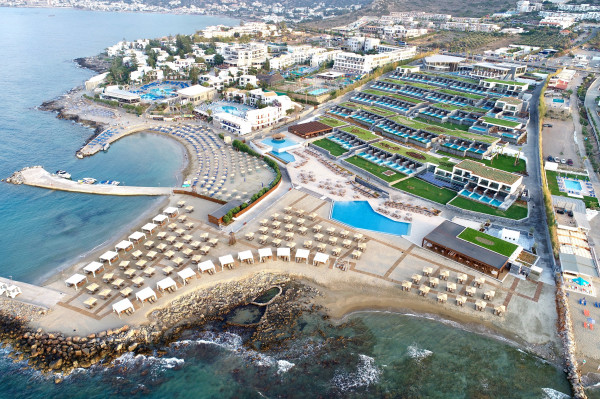 At the Nana Princess in Hersonissos the main aim is to ensure complete relaxation for all its guests. To this end it has superb tailor-made services and spa facilities that are hard to beat, plus private sandy beach and luxurious accommodation, most options with a private pool.
The Amirandes is a big, new designer retreat with excellent facilities, a top spa, five restaurants and a location which is a short dash from the airport, so it's perfect for short breaks.
Another large, but relaxing resort, the Minoa Palace Resort and Spa is a great option on North Western Crete. It's also great value for its facilities.
The Best Luxury Hotels on Crete for Fun!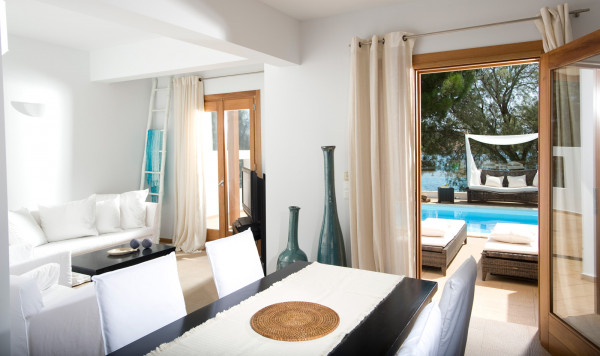 If you can't find your idea of the best luxury hotels on Crete on our Guru's list of 10 then you could:
10 of the Best Luxury Hotels on Crete
posted Saturday, 29th June 2019
Search the best hotels in Crete