10 of the Best Beach Hotels on the Amalfi Coast
The Amalfi Coast, just below Naples, is a spectacular series of vertiginous limestone cliffs plunging straight into the sea. Rocky headlands are interspersed with tiny coves and curved beaches, the latter a mix of sand and pebble. Some of the beaches can be quite small or hard to reach and can become very crowded in the height of the summer. Indeed, quite often you have to pay to use them. Some hotels have their own private beach or boats to take you to less-crowded coves. All of these are good reasons for knowing which are the best beach hotels on the Amalfi Coast, before you book!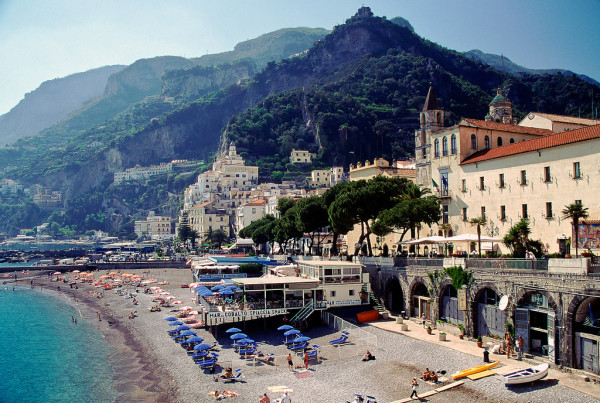 Flickr user Greg Willis
Maiori has the largest stretch of sandy beach along this coast, which makes it a good choice for families, as is nearby Minori. Positano has two attractive beaches: Spiaggia Grande, immediately below the village, and the larger Spiaggia del Fornillo, a five-minute walk around the headland to the west of the town.
Praiano, to the east of Positano, is likely to be less crowded if you don't mind a pebbly beach or swimming off rocks. However, if you venture a little further east towards Amalfi, you'll find some proper sandy beaches. Amalfi, with its bustling seafront, also has a decent beach and a quieter one in nearby Atrani.
Hotels with a Private Beach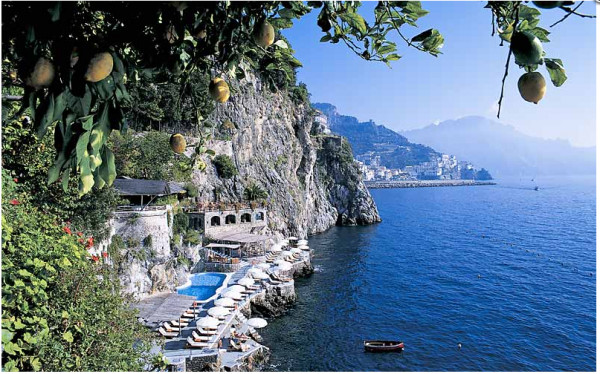 With its white-on-white bedrooms, sleek lines and bold, modern art, Casa Angelina in Praiano is a design-junkie's dream. Rooms have private terraces and unbroken sea views while four fishermen's cottages near the private beach have their own shady terraces. Plus there's a pool and boat exclusively for guests.
Set just outside Amalfi, Hotel Santa Caterina, a grand, 19th-century villa, is a luxurious hideaway, with a private beach, lush gardens and a gourmet restaurant. Rooms are boldly styled, mixing the cool contemporary with antiques, ceramic-tiled floors and rich drapes.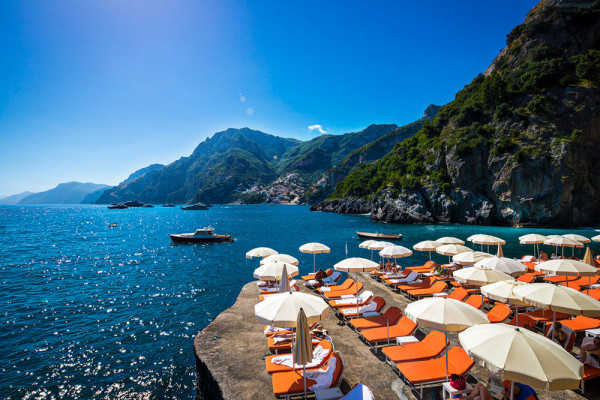 For old-style, grand luxury and faultless service, you can't go wrong with Il San Pietro di Positano which appears to cling to the cliffs across the bay from Positano town. Not only does it have all the luxurious accoutrements of spa, private yacht, tennis courts, gourmet restaurant, infinity pool and private terraces but there's also a lift down to its private beach.
The Best Beachside Hotels
Set in the cliffs above Maiori, and a stroll to the coast's biggest beach, Hotel Botanico San Lazzaro enjoys dreamy views, especially from its dining terrace. Rooms combine tradition with hand-painted furniture, tiled floors and silk fabrics. Terraced gardens are heady with lemons and orchids, plus there's a pool.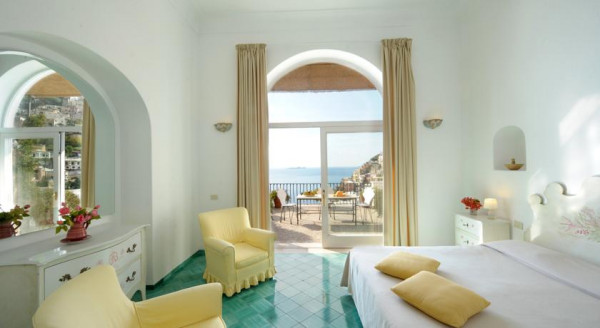 Close to the Lion steps, which lead straight down to Positano's Spiaggia Grande, Villa La Tartana is a handsome townhouse with 12 rooms prettily decorated in cool blues and whites with Vietri floor tiles and painted bedheads. Breakfast on your private balcony, or the main terrace and find plenty of supper choices stepping distance away.
Two other Positano hotels, only minutes away from the beach, are the 18th-century Palazzo Murat with its elegantly furnished rooms, bougainvillea-draped terraces and sleek infinity pool;
and Villa Rosa with its charmingly traditional rooms, vast terraces and pretty floral theme.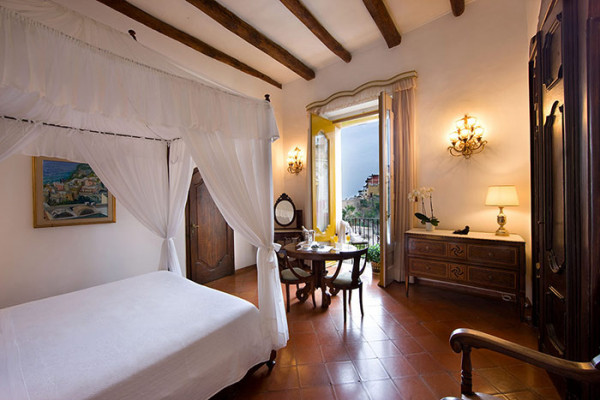 The Best Value Beach Hotels on the Amalfi Coast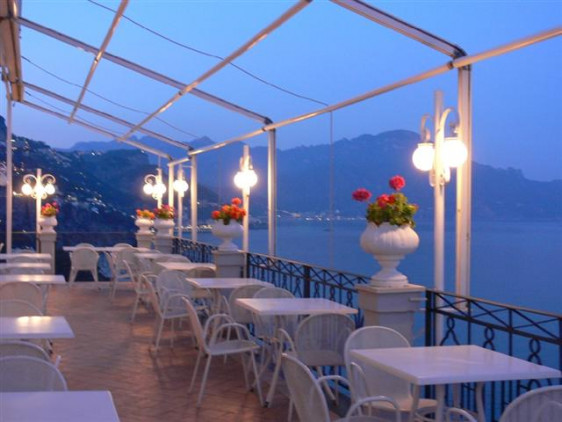 The Belvedere may look dull from its roadside location but, once inside, you step into a different world. With peerless views over the Amalfi coast, steps leading to a private beach, bedrooms of old-fashioned Italian charm and a dining terrace made for lingering, it's the perfect spot for a quiet seaside holiday. Family-owned and with a pool, too.
If you haven't found your idea of the best beach hotels in the Amalfi Coast on our Guru's list of 10 of the Best Beach Hotels on the Amalfi Coast, you could:
10 of the Best Beach Hotels on the Amalfi Coast
posted Wednesday, 27th July 2022