20 Best Hotels in Rural Tuscany
If you're yearning for peace, sunshine and great food and wine in a beautiful, rural setting then Tuscany's countryside of vibrant orange soil, grey-green olives groves and cool cypress forests will probably top your list of favourite destinations. Historic and colourful, there are all sorts of magical places to stay in the Tuscan countryside, from converted castles, to mellow old family-fun villas, to luxurious spa retreats, seaside resorts, or agriturismo farmhouses and working wine estates. The challenge for our Gurus is only in finding your own idea of the best hotels in the Tuscan countryside. Which is why our recommendations for the 20 best hotels in rural Tuscany has been broken up into categories highlighting just some of the priorities we have when we're searching for the best hotels in Tuscany.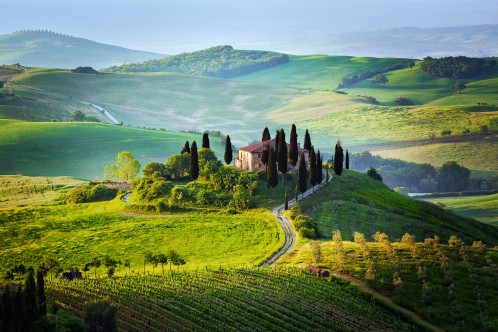 We all got lost in the photos, but whichever one of our 20 best hotels in rural Tuscany tecommendations you favour you'll find yourself immersed in idyllic countryside, yet never far from great art, wholesome country food or excellent local wine.
The 20 Best Hotels in Rural Tuscany
For La Dolce Vita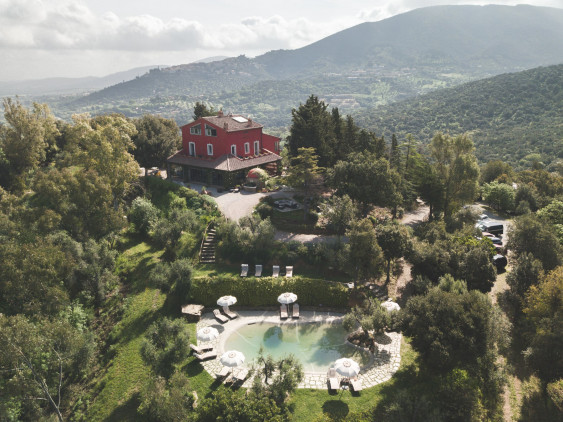 Lose yourself in the Tuscan Countryside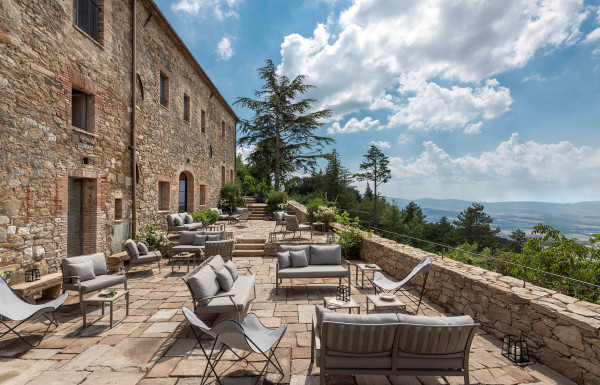 The Best Tuscan Hotels close to town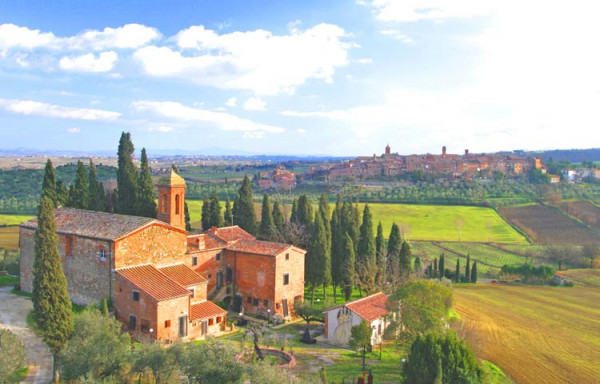 The Residenza d'Arte is a chic and quirky rustic hotel or ' house of art', in the beautiful countryside just outside Siena. The eight big, romantic bedrooms are filled with art and sculptures, as well as lovely original features, and there's a stunning garden with views towards Siena, and only cypresses, fields and olive groves in between.
Just 16kms from Florence, the Casa Palmira was originally a barn, but has been delightfully converted into a seven room B&B. The decor is surprisingly elegant for a barn, with wooden floors and handmade furniture, and breakfast is an elaborate spread. There's also a pool-with-a-view.
For a room with a view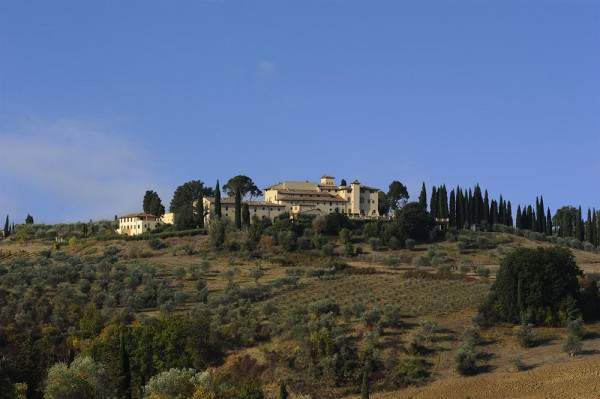 Podere Dionara is an achingly beautiful hilltop villa turned six room country house B&B. The villa is surround by farmland, and there are wonderful vistas in every direction, from the rustic chic bedrooms with their four poster beds, from the sunny terraces, the breakfast room and the swimming pool.
The Hotelito Lupaia is another beautifully converted villa in the Montepulciano region, and certainly one of the best hotels in Tuscany' wine country. This eight room villa is charmingly eccentric, and luxurious with it, with pastel colours, exposed beams, stone floors, sunny terraces and a pool-with-a-view. The restaurant is good too.
The Castello del Nero is less a villa more a 12th century castle, still decorated with frescoes and mosaics, but now converted into a hotel with 32 rooms and 18 suites. The views from its hilltop position are incredible, and there are acres of grounds to explore, plus a spa, a bar and a fabulous gourmet restaurant.
The Best Hotels in Rural Tuscany for Luxury - They're all castles

The Castello di Vicarello is one of the best luxury hotels in the Tuscan countryside, a seven room castle hotel with panoramic views over its own working vineyards. The decor is Italianate opulence: traditional and romantic, and there's a top of the range spa and pool and a restaurant serving local sourced regional cuisine.
The Castello Banfi il Borgo is another castle and wine estate, this time built in the 13th-century, and now offering nine elegant, boutique-style rooms with arched ceilings, four-poster beds and stunning view. Plus an enoteca or wine shop, a spa and a gourmet restaurant. As well ad being luxurious the enoteca probably goes towards making this one of the best hotels in Tuscany's wine regions.
Yet another castle, the Castello di Casole is larger, with 41 rooms and suites, and set on its own 4,200 acres of Tuscan countryside. The castle has many original murals, Murano glass chandeliers and flagstone floors which tell a romantic story. The views are sublime, there's a gorgeous pool and the restaurant is excellent. Pack your silk, linen and cashmere for Bellinis on the terrace as the sun sets.
For Families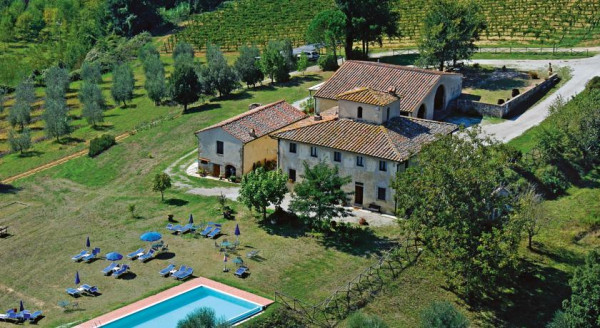 The Agriturismo Poggiacolle is a saffron farm with four individual self-catering apartments within the old farmhouse. The decor is rustic and very Tuscan - as well as the farm the property also has its own vineyards. And there are tennis courts, an infinity pool and spectacular views, which all help to make it one of the best hotels in Tuscany for families.
If your family deserves to stay in a castle then Tuscany can accommodate you too, at the Castello di Tornano, an 11 room property perched on a hillside. The oak floors, four-poster beds and magnificent views make it seem more exclusive than the £115 or so they're asking per night.
For Great Value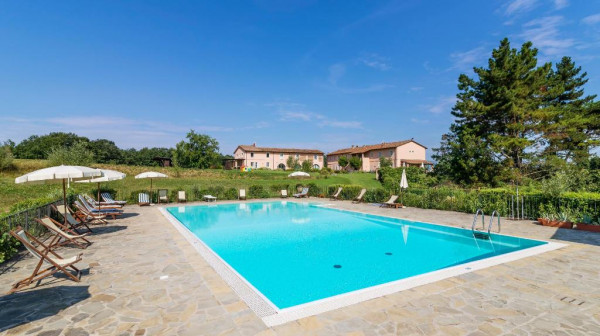 For Foodies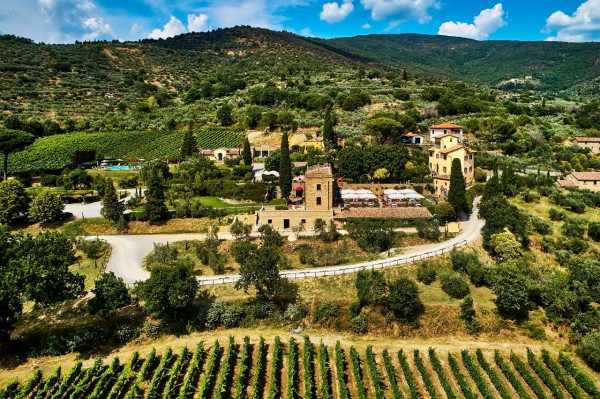 Tuscany is a great place to learn more about Italian cooking, and if that's part of your travel plans then Tenuta san Pietro might be ideal for you. This ten room hotel has fabulous food and cookery classes, as well as sweeping views of the property's olive farm and surrounding vineyard.
The hotel Il Falconiere occupies a stunning, 17th century manor house, and has 22 spacious rooms and suites. But the hotel really comes into its own in its Michelin starred restaurant where you can also take cooking classes or wine tastings. The pool and spa are completely charming too.
The Villa Campestri Olive Oil Resort is another treat for anyone who appreciates the pleasure of great food against a great view. This country house estate is certainly one of the best hotels in the Tuscan hills and has a range of rooms, suites, family suites, and apartments, all decorated with antiques and killim rugs, with glorious views over cypresses and olive groves. They offer cooking classes too.
If you haven't found your idea of the best hotels in Rural Tuscany on our list then
20 Best Hotels in Rural Tuscany
posted Wednesday, 16th December 2020