Opting for a B&B over a hotel can be a great way to save money - which you can then spend on exploring London! But it's also very often a much friendlier way to travel. Many B&Bs are smaller properties, and often the staff you deal with will also be the owners or managers - and local folk for whom your good time is a prerogative! The B&B market is as difficult to navigate as the hotels market, but our Gurus are here to help, with their recommendations for the 10 best London B&Bs.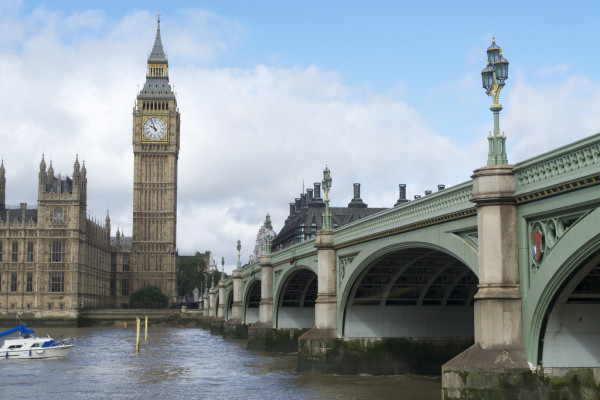 Constance1912
Our selection of London's best B&Bs includes properties from all over - from character property Victoria Inn, Peckham to hipster High Road House or The Boundary Project, in the trendy Shoreditch. It's important that our 10 best London B&Bs are well positioned for public transport, so wherever you stay, London will be your oyster. We also think that great London B&Bs are made by friendly staff, clean surroundings and plenty of places to eat and drink locally. And out recommendations for the 10 best London B&Bs all certainly tick those boxes.
10 Best London B&Bs
Best London B&Bs for Something Different
The Boundary Project is the creation of style and design guru, Terrance Conran. It's part restaurant, part bakery, part retro bar and part one of London's best B&Bs. Each individually styled room is based around the work of a well known designer. Tres chic.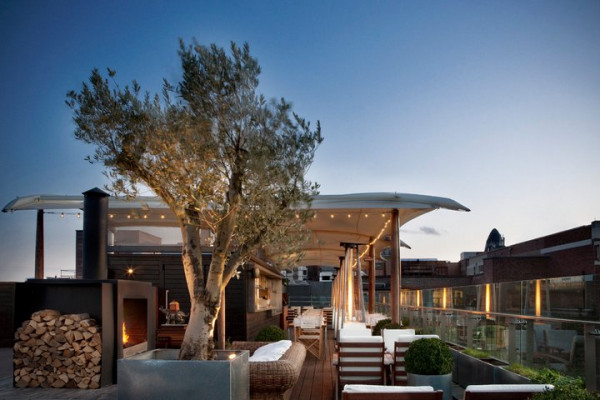 The Zetter Townhouse, Marylebone makes the list for the best London B&Bs with a certain something unique for its wonderfully haphazard collection of boutique rooms where wonderful antiques meet vintage treasures. There are just 24 rooms and a small bar, and the whole thing is designed as if by an eclectic uncle - they're calling him Uncle Seymour, an eccentric collector who has incredible taste. Close to Oxford Street and the Wallace Collection.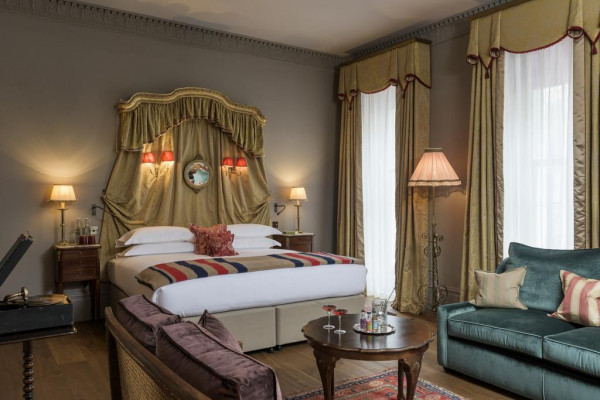 High Road House is a different stay not for its decor, which is classic 'Soho House Style' - this is the House Group's Chiswick outpost - but for its location in leafy, suburban west London. There are just 13 rooms, neat, all white and probably some of London's best B&B rooms.
Central London's Best B&Bs
B+B Belgravia and Studios@82 is an elegant, contemporary option with just nine spacious rooms and studios. The location is unbeatable, with numerous restaurants and bars right on your doorstep and many of London's main sights within walking distance.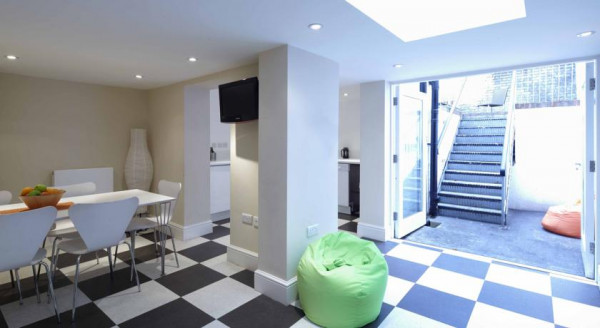 The Lord Milner is another B&B with a Belgravia address. These eleven rooms are more traditionally dressed, with an old world style and charm which includes beautiful four-poster beds and bespoke furniture. It's quite romantic and you're just ten minutes stroll from Buckingham Palace.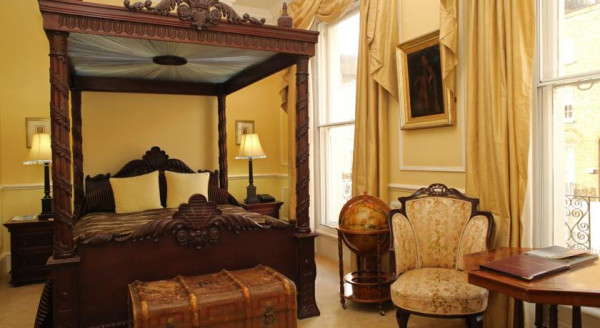 The Best B&Bs in West London
Twenty Nevern Square is a classic West London townhouse conversion with 20 great value rooms. The location is really well connected to the rest of London by the tube and the bus, and you're only a short stroll from South Kensington and many of London's top museums.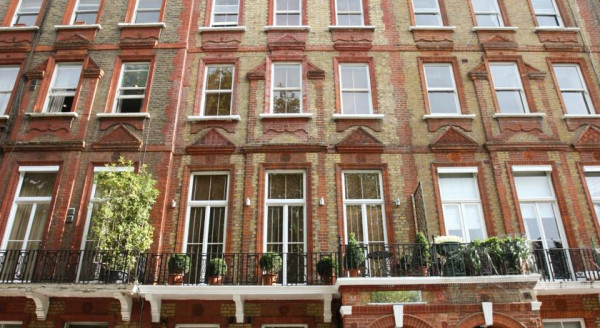 The Best B&Bs in South London
The Windmill, Clapham, is modelled on the coaching inns of old and offers a relaxed, homely service in its 42 rooms. You're close to Clapham Common, and its buzzy high street and tube and bus connections, and there are plenty of great places to eat and drink around here too.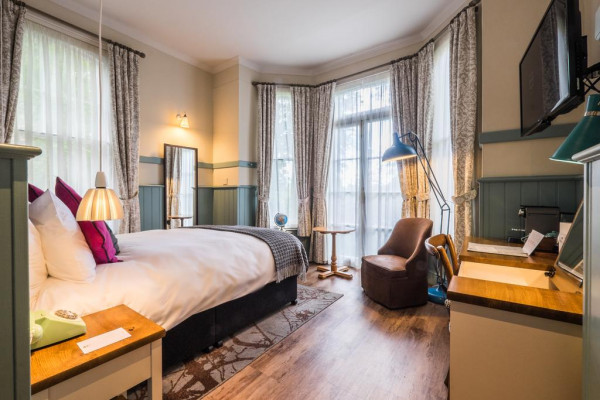 Another of our deliciously different collection of London's best B&Bs is The Victoria Inn, a budget gastro inn in Peckham. The pub is great and the 18 rooms are bright and simple, but tasteful.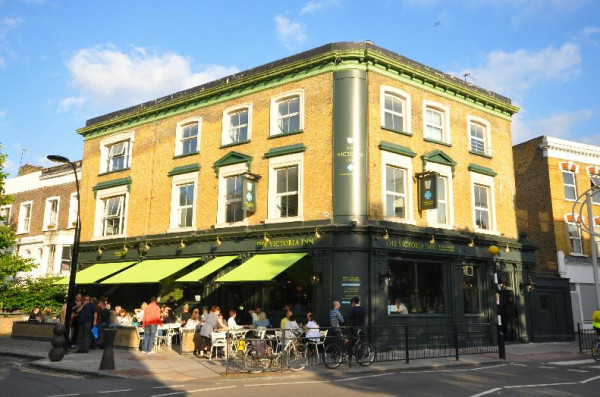 The Best B&Bs in North London
The One Tun is a Camden pub with eight spacious, smartly decorated rooms, each with their own ensuite. Downstairs the pub does great food, and they'll deliver your breakfast to your door each morning. A hidden gem for anyone who enjoys a bit of lively nightlife.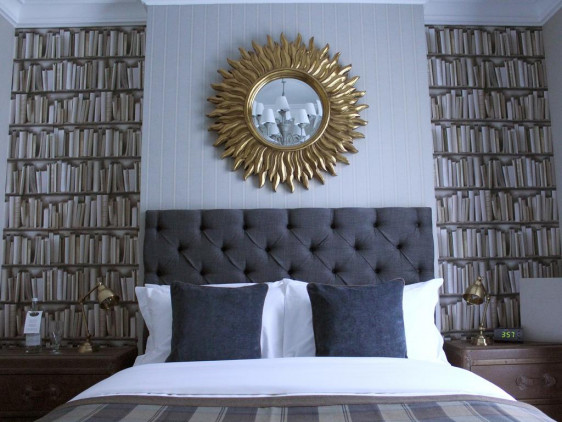 The Best B&Bs in East London
Stepney Green's 40 Winks is a sort of micro-boutique hotel in a 300 year old Georgian townhouse. The experience is refreshingly different and charming.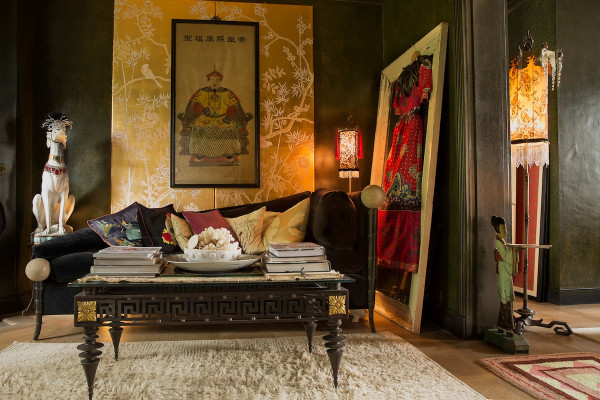 The Best London B&Bs for Great Value
B+B Belgravia and Studios@82 is one of the best London B&Bs priced at under £100 per night. This time you're closer to the centre of town, in stylish Belgravia, but this kind of address means the rooms are small - but neat and cleverly compact.
Still not found the perfect London hotel?
10 Best London B&Bs
posted Wednesday, 9th January 2019
Search the best hotels in London