The 3 best hotels in Lapa and Madragoa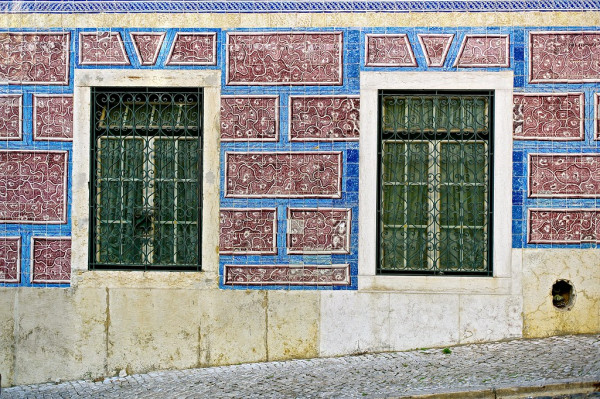 Flickr user pedrosimoes7
Lapa and Madragoa are set in the west of the city and are historically some of Lisbon's smartest neighbourhoods. Steep roads are lined with beautifully coloured mansions which now house some of the best hotels in Lapa and Madragoa, as well as a number of embassies. These districts are mostly residential areas so this is a great spot to stay if you want some peace and quiet yet with easy access to the city centre. However, the Museum Nacional de Arte Antique is within walking distance and has a superb collection including works by Rodin and Cranach and there is plenty of beautiful Portuguese tilework to be admired on the streets.
The 3 best hotels in Lapa and Madragoa
Old-world charm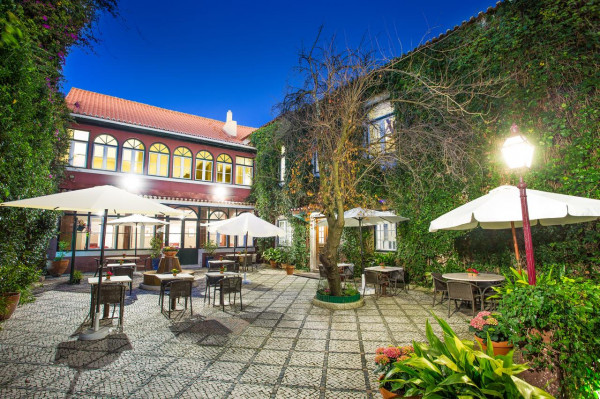 York House Hotel is a modern recreation of 17th century architecture and style. This former convent has beautiful light airy rooms and a stone breakfast courtyard to soak in the atmosphere. Old-world aristocratic charm with modern comforts - the perfect place to experience the essence of a bygone Lisbon.
Luxury
Lapa Palace is a stunning 19th Century Palace, turned luxurious hotel, in Lisbon's most exclusive neighbourhood. Nestled in a beautiful sub-tropical garden with fantastic views of the Tagus River. Sumptuous rooms with antique furnishings, silks and drapes. Ristorante Hotel Cipriani is sure to draw a crowd.
Classic elegance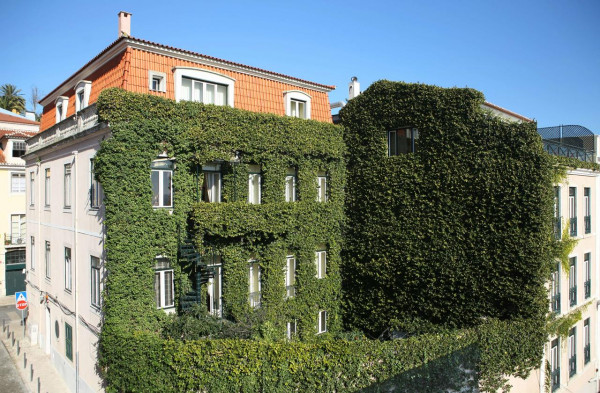 As Janelas Verdes, A Lisbon Heritage Collection is charming and elegant. Bedrooms are classically designed, with generous bathrooms, and there's both a patio and rooftop terrace - the latter with stunning views.
Still not sure? Browse through our list of all the best places to stay in Lisbon or consider our Guru's collection of the 6 Best Hotels in Alfama or the 4 Best Hotels in Chiado. Alternatively, contact one of our friendly gurus for advice.
Foodies - The restaurant has a innovative menu, superb wine list and has been known to play host to the Prime Minister!

City Style - A beautiful historc building which keeps its elegant style but houses chic modern bedrooms

Sights nearby - Close to the Ancient Art National Museum and Lapa district

Recommended by - I Escape, Frommers, Michelin Travel

A modern recreation of 17th century architecture and style. This former convent has beautiful light airy rooms and a stone breakfast courtyard to soak in the atmosphere. Old-world aristocratic charm with modern comforts - the perfect place to experience the essence of a bygone Lisbon. See More

Check Availability

Exclusive offer - City break

City Style - This aristocratic townhouse breathes artistic elegance, with complimentary port in the library and objets d'art at every turn.

Writing a novel - Once the home of the Portuguese novelist Eça de Queirós, the hotel retains a refined literary air.

Full of character - The decor honors the 18th C Palace style and creates a relaxed ambience.

Views - Great views from hotel

Recommended by - I Escape, Tablet, Frommers, Sawdays, Fodors

Charming and elegant, this townhouse hotel oozes quiet calm and comfort. Bedrooms are classically designed, with generous bathrooms, and there's both a patio and rooftop terrace - the latter with stunning views. See More

Check Availability

Lapa Palace

Lisbon

109 rooms from £278

City Style - Crowning jewel on the city's most exclusive hilltop, opulent interiors of gold muslin curtains & hand-carved Indian headboards.

Sights nearby - Wander through one of Lisbons most exclusive neighbourhoods and check out the palaces, embassies and historic buildings.

Great walks - Explore the beautiful sprawling gardens, full of palm trees and a rainbow of flower bushes.

Swimming Pool - Indoor and Outdoor pool

Recommended by - Tablet, Frommers, Good Hotel Guide, Kiwi Collection, Fodors

A stunning 19th Century Palace, turned luxurious hotel, in Lisbon's most exclusive neighborhood. Nestled in a beautiful sub-tropical garden with fantastic views of the Tagus River. Sumptuous rooms with antique furnishings, silks and drapes. Ristorante Hotel Cipriani is sure to draw a crowd. See More

Check Availability
posted Wednesday, 24th July 2019
Search the best hotels in Lisbon