The 10 Best Hotels in Monti, Rome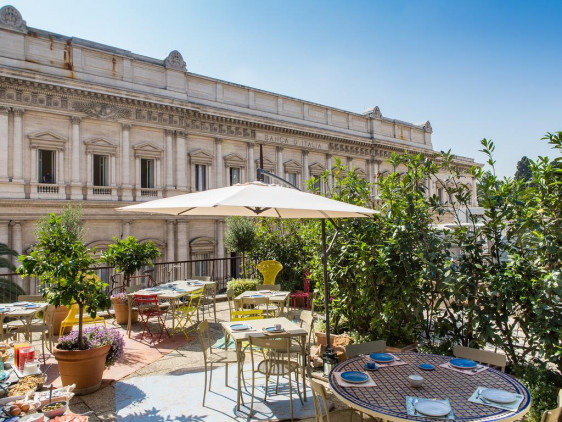 Just ten minutes walk from the Colosseum and close to the Piazza Venezia, Monti is a hip neighbourhood with great cafes, boutiques, bars and restaurants. Once one of Rome's poorest neighbourhoods, Monti has followed that familiar trajectory of first being popular with artists and musicians, and then becoming as hip as its residents, and now its narrow, pastel coloured streets are fairly expensive places to live. But the best hotels in Monti don't follow this rule and there are some excellent affordable options here too.
Monti is right in there amongst many of Rome's top sights, but the neighbourhood itself offers some of this city's best loved bars, restaurants and boutiques. If you're interested in local art and design, or what's happening on the Roman food scene, then this is the place to stay.
The Piazza della Madonna dei Monti is the area's main square and a really good place to start your explorations, or to people watch. If your accommodation has self-catering facilities or you're just looking for food on the go then visit Trajan's Market. This market has been in operation since 900, and before that it was walled off and flooded and used for mock naval battles.
If you're looking for an arts and crafts market the Mercanto Monti is one of the best in Rome, ripe with up-and-coming designers, artists and crafts-folk. But just waking along the streets of Monti provides plenty of opportunities for window shopping.
The 10 Best Hotels in Monti, Rome
The Most Stylish Hotels in Monti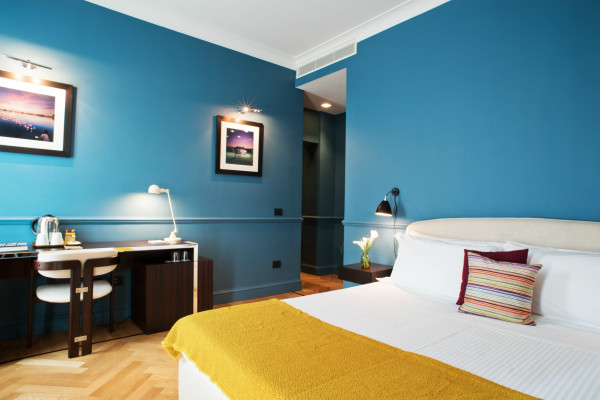 An elegant, townhouse style hotel with 15 stylish rooms and an unpretentious feel, The Fifteen Keys Hotel is perfectly located in bohemian Monti. close to great antique boutiques and great cafes. They serve breakfasts alfresco in a charming garden courtyard.
Salotto Monti is a chic, boutique hotel with 12 rooms, individually designed and decorated and ranging from the classical to contemporary. Think sash windows, wood floors and wallpaper by Fornasetti. The breakfast terrace has wonderful views across the city.
The Best Hotels in Monti for a Special Occasion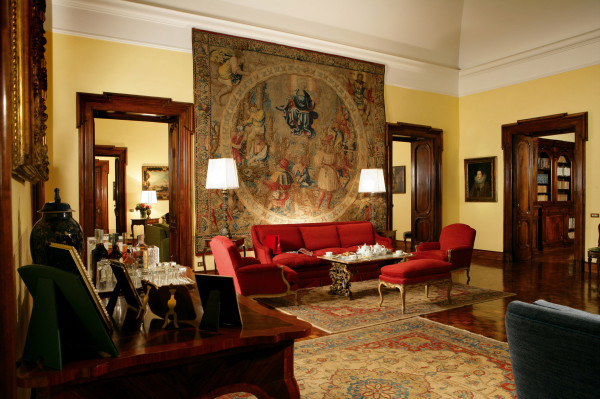 The Villa Spalletti Trivelli is a beautiful Roman townhouse, perfectly renovated into an elegant 12 room hotel. The atmosphere is tranquil and the decor aristocratic. There are lovely oil paintings, Doric columns, tapestries, libraries, a spa, gardens and the food is excellent too. Plus you're 200metres from the Quirinale Presidential Palace.
Chic Hotels in Monti, Rome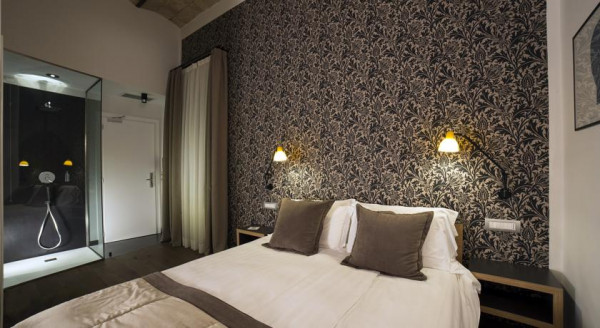 1880 Atypical Rooms is a slick, contemporary hotel, which has just six rooms — not the 1880 their name suggests - and Scandi style decor. The location is excellent and the breakfasts come well recommended.
The Best Family Hotels in Monti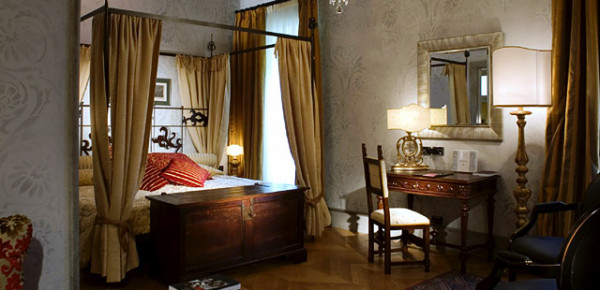 The Inn at the Roman Forum is a beautiful, 14 room guesthouse positioned just a few minutes from the Colosseum. As well as standard sized rooms the inn also has suites and family rooms, all with fairly classical decor - think fireplaces, private balconies and four-poster beds. There's also a lovely rooftop terrace. Rooms start from around £120 per night.
The Best Value Hotels in Monti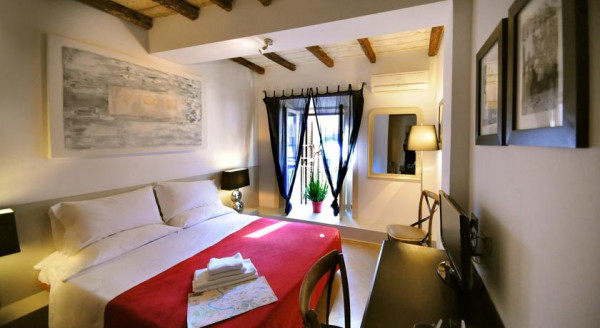 The Blue Hostel is a claossy upmarket hostel that also caters for families. Here the decor is stylish, and modern. Rooms start from around €90 per night.
The Hotel de Monti is a bright, modern B&B with seven comfortable rooms well located between the main train station and the Colosseum, with a room rate which starts from as little as €65 per night including breakfast!
Amaranto Romano is a six bedroom guesthouse converted from an impressive 19th century building. There are some great original features which have been retained, and the rest of the decor is unfussy - think whitewashed walls and original domed ceilings. You're extremely well located for the highlights of Rome.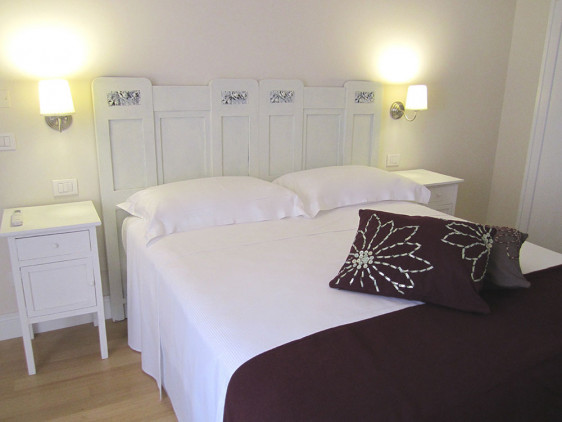 If you haven't found your idea of the best hotels in Monti on our Guru's list of the 10 Best Hotels in Monti you could:
The 10 Best Hotels in Monti, Rome
Local exploring - An ideal location for getting to know Rome from its major attractions to its boutiques, galleries and local eateries.

Sights nearby - Great location in the Monti district, just 10 mins walk from the Colosseum

Restrictions on children - This is an adults only property

Recommended by - Tablet

An elegant townhouse hotel with stylish accommodation and an unpretentious feel. Enjoy alfresco breakfasts in the garden courtyard. Located in a charming neighbourhood, the area has a bohemian feel with great antique shops and good coffee spots and is close to major attractions. See More

Check Availability

Salotto Monti

Rome (Rione Monti)

12 rooms from £127

City Style - A chic contemporary hotel set in the trendy district of Monti.

Sights nearby - Visit the famed Roman Forum, Colosseum and Pantheon, all within walking distance from the property.

Views - Great views from hotel

Romantic - Good for couples.

Recommended by - Tablet

A chic boutique hotel located in the heart of the city. Individually designed rooms offer styles from classically elegant to more contemporary. All have sash windows, wooden floors and wallpaper by Fornasetti. Breakfast is served on the expansive terrace offering glorious views across Rome. See More

Check Availability

City Style - Elegant interiors are traditional and glorious, filled with antiques, this is a very stylish stay

Families - A multitude of activities for children, including a gelato making class

Sights nearby - 200m from the Quirinale Presidential Palace and 5 mins from the Trevi fountain

Local markets - Good for local colour.

Recommended by - Tablet

A quintessentially noble Roman townhouse renovated to perfection. Tranquil, classic, and aristocratic rooms, suites, and living areas in a peaceful neighbourhood. Marble fireplaces, oil paintings, Doric columns, tapestries throughout. Excellent food, libraries, gardens, and spa. Very special. See More

Check Availability

Local exploring - Located in the heart of Rome and walking distance from many attractions including the Colosseum, Trevi Fountain and Opera House

City Style - This property offers cool contemporary design in the heart of the city

Sights nearby - Just a 15 minute walk from the Coliseum, the Campidoglio, Santa Maria Maggiore Basililica and Trevi Fountain

A slick contemporary hotel in an excellent central location. Well proportioned, light, rooms feature exposed stone walls, scandi styled furniture and modern bathrooms with rain showers. Indulgent breakfasts served. Close to many of Rome's most famed sites. An ideal base for exploring the city. See More

Check Availability

Local exploring - Well located near many of Rome's sights and guided tours can be arranged from the hotel

Value chic - Chic contemporary design offered at excellent prices right in the heart of Rome

Sights nearby - Just a 10 minute walk from the Colosseum, Piazza Venezia, the Roman Forum, the Trevi Fountain and the Spanish Steps.

Full of character

Located in an impressive 19th-century building with a pretty courtyard. A small, well-run, guesthouse with white washed rooms and contemporary bathrooms. Original features throughout with sculptures and domed ceilings. Well positioned in the historic centre within easy reach of Rome's sights. See More

Check Availability

Local exploring - In the heart of the city this bolthole has a concierge service which will book tickets to events and monuments for you

Value chic - Located in the central Monti district this chic little hotel comes with very attractive rates

Sights nearby - Central location between Rome train station and the Colosseum

Local markets - Sample local produce at Trajan's Market

Centrally located, contemporary B&B. Bright comfy rooms in whites and pastels. Excellent value for a weekend sightseeing in Rome. See More

Check Availability

Romantic Break - As the name suggests this property is just a stones throw from one of Rome's major attraction, the Roman Forum

Hideaway - It may be in the heart of the city, but the quiet alley it sits on feels hidden

Sights nearby - Located between the Roman forum and the Colosseum and there's many other attractions in walking distance

Recommended by - Tablet, Small Luxury Hotels

A beautiful guesthouse near the Colosseum. Attractively decorated bedrooms, suites and family rooms in contemporary classic style, some with mahogany four poster beds, fireplaces, and private balconies. A lovely rooftop terrace is a bonus. See More

Check Availability

Families - With family rooms available, and a fantastic central location, it's great for a family trip to the Italian capital.

Sights nearby - Within a mile of the Coliseum, the Roman Forum and the Trevi Fountain.

Great walks - Walk up the Palatine Hill and get incredible panoramic views of Rome.

Lively - Hip and happening.

Recommended by - Great Small Hotels

A classy, upmarket hostel in the centre of Rome. The beautifully appointed rooms are stylish and comfortable, decorated with tasteful furniture and artwork. It's the ideal launchpad for a exploring Italy's capital, within walking distance of many of the city's great attractions. See More

Check Availability
posted Thursday, 2nd July 2020