The Best Hotels in The Arenal, Seville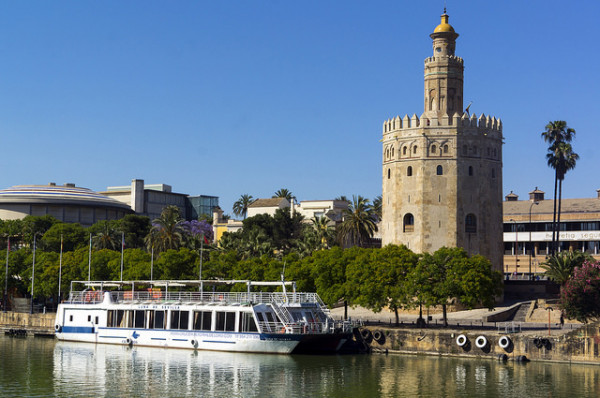 Mal B via Flickr
When Spain was a great sailing nation growing wealthy from ships returning from the New World, The Arenal's ports where extremely busy. Now sections of the docks are a museum to their heyday - don't miss the Reales Atarazanas, the 14th century Royal Shipyards to cultural centre conversion - but today instead of sailors you'll find chefs making tapas and baristas making coffee. And all of our Guru's recommendations for the best hotels in The Arenal area have great roof terraces for watching all of this go on. And for appreciating the spontaneous flamenco this area is also known for.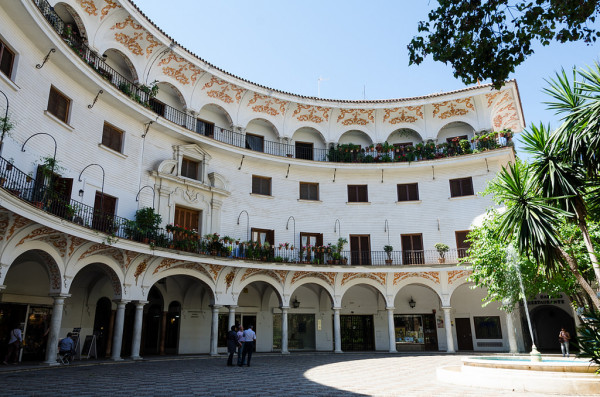 Flickr user Sandra Vallaure
The Torre del Oro is the name of the Moorish built tower which overlooks the river and The Arenal area, and it's definitely worth a look inside. As is The Arenal's bullring. the Plaza de Toros de la Maestranza - probably the most famous in Seville, and probably because of its appearance in the story of Carmen, who looks on in bronze stature form from across the street.
Seville's old city walls passed through here, and the Postage de Aceite, a gate in the ruins, is also worth a visit. As is the Hospital de la Caridad, a wonderful Baroque building with a fascinating history and a famous series of paintings depicting the virtue of good works and charity.
The Best Hotels in The Arenal
Mercer Sevilla is a boutique property in a great central location with interiors architects and design lovers will appreciate. Elegant, well-lit common spaces lead into 12 carefully decorated rooms and up to the stunning rooftop.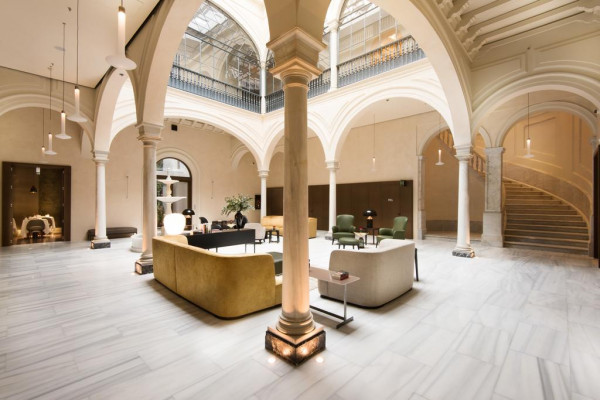 If you haven't found your idea of the best hotels in The Arenal, Sevilleon our Guru's list you could:
The Best Hotels in The Arenal
Sights nearby - Be sure to visit La Giralda and Sevilla Cathedral, as well as the Archivo de Indias

Great walks - Wander around this beautifully historic city and take in its unique atmosphere

Restaurant - Recommended.

Boutique

Recommended by - Mr & Mrs Smith

Mercer Sevilla enjoys a wonderfully central location - just a short distance from the city's sights. Architecturally stunning with elegant interiors and open, well-lit common spaces, this spot offers guests chic boutique accommodation. Be sure to relax by the stunning rooftop pool! Simply superb. See More

Check Availability
posted Wednesday, 5th June 2019