10 of Andalucia's Best Beach Hotels
Center of sun and sand tourism, Andalucía's best beach hotels can be found all along the coastline, from the Atlantic Ocean in the west to the Mediterranean in the east. To help you choose the perfect foray into the region, here are just 10 of Andalucía's best beach hotels, divided by location rather than rating.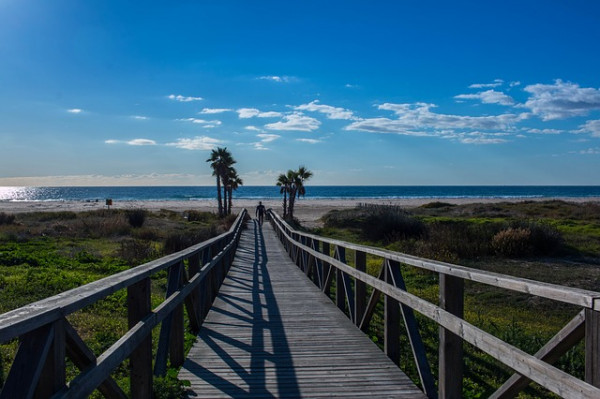 Image by angela lazeta from Pi
Warm, sunny, sandy and exotic enough to feel fresh and mysterious, Andalucía is a temptation for many. This is the kind of place you'll need to revisit and revisit and revisit. The Costa del Sol is here, but so are the mesmerising coastal towns of Cadiz, Tarifa and Almería, all of which beguile with their history as well as their gorgeous, sun-drenched beaches.
10 of Andalucia's Best Beach Hotels
Costa de la Luz: The Charm of Andalucía's Atlantic Coast
The Costa de la Luz is less well known than the Costa del Sol, but it's right next door, between sunny, sandy del Sol and Portugal's beautiful Algarve. Is this the plain bit of coastline between two spectacular bits? Not at all! The Costa de la Luz has mountains of white sand dunes and views which stretch across stunningly clear waters to Africa. And atop of the pine-clad hills are the pueblos blancos - the whitewashed towns dating back from a time when Moorish culture thrived here. Peaceful, with charm faintly fading under the sun, the Costa de la Luz operates on a slow, relaxed pace. And the Spanish have been holidaying here as their first choice for years. Which is why the Costa de la Luz has some of Andalucía's best beach hotels.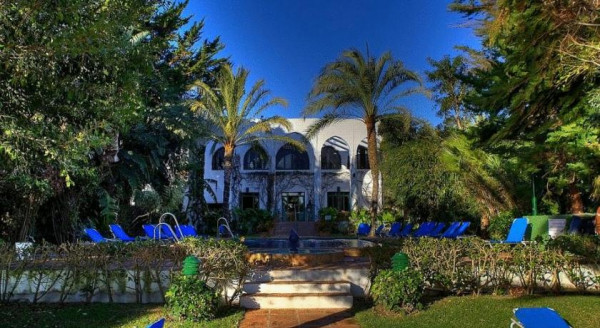 Andalucia's Best Beach Hotels in Tarifa
On the furthest tip of Spain, Tarifa is Andalucia's last stop before Morocco, and a great choice for people wanting to explore the region's North African influences. From the Moroccan fusion food to the architecture, to the wind itself. And Tarifa has some of Andalucía's best beach hotels if you want to be near pristine, protected beaches or do some windsurfing!
Andalucia's Best Beach Hotels in Cadiz
Now in its fourth millennia, Cadiz is thought to be the oldest continuously inhabited settlement in Europe, and it's an excellent choice for people who appreciate their sun and sand seeped in history. The old heart of town is almost completely surrounded by water now, and the Atlantic crashes gustily at the crumbling sea wall. But there's plenty of energy in the locals, who're known for their ironic Carnival and their cheerful flamenco songs.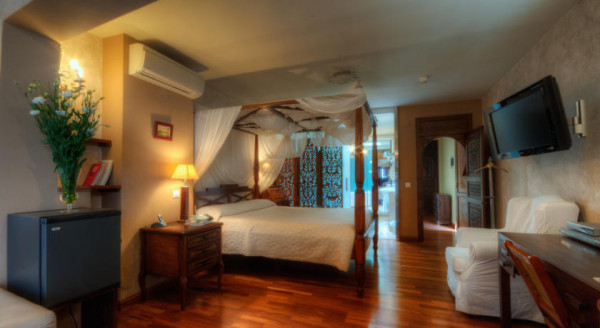 The Best Beach Hotels For the Coto Donana National Park
For pristine peace, the Coto Donana National Park is an Andalucían highlight: thirty kilometres of white virgin sand backed by a wetland reserve which is one of the major stop off points of numerous international bird migrations.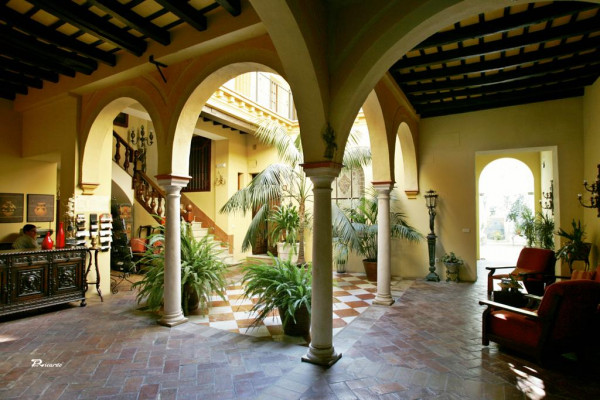 Costa Del Sol: Capital of Sun and Sand on the Mediterranean Coast
In the 60s the Costa del Sol was the package holiday destination in Spain. And, while it's still got the sun, sandy beaches, friendly Mediterranean climate and lively resorts, these days the Costa del Sol has begun to pride itself on its culture just as much as its idyllic weather.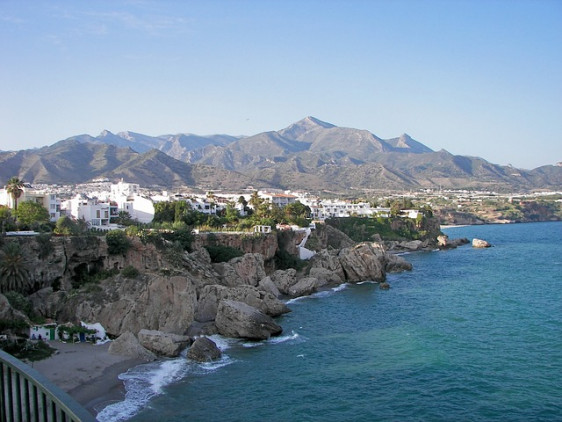 Image by Olle August from Pixa
Andalucia's Best Beach Hotels in Málaga
Don't be put off by the 'airport hub' first impression, at Malaga's heart is a beautiful historic centre, and all the wonderful history you might expect from an old Mediterranean port city. It's also been invested in, and in recent years this has meant the openings of several new museums and extensive restoration of 'the pretty bits'.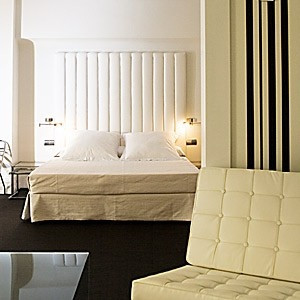 Just outside Malaga is foodie heaven: the charming, Moorish village of Benahavis, known for its food, markets and seven golf courses.
Andalucia's Best Beach Hotels in Marbella
One of the best known resort towns on the Costa del Sol, there's more to Marbella than sunshine, the Med, and a good time. Once a whitewashed fishing village, the Old Town is a fascinating blend of Andalucían and Moorish cultures.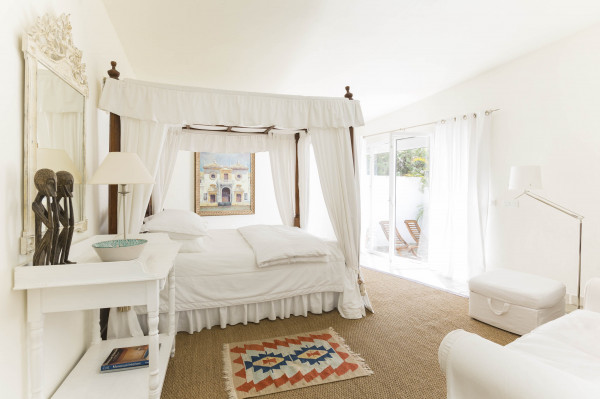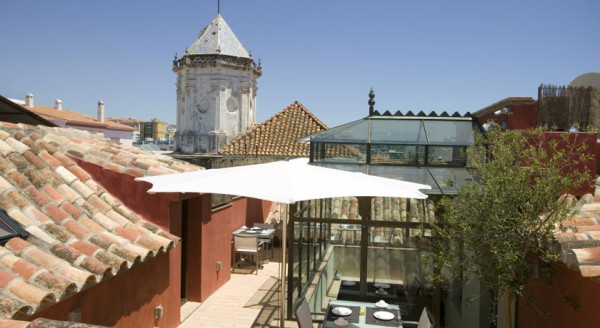 Just south of Marbella is Puerto Banus, a luxury marina marketed as Spain's St. Tropez. If you want to be wowed by super yachts and sports cars and an endless row of high-end boutiques, this is where you'll find Andalucía's best beach hotels.
Costa Tropical: Andalucia's Best Beach Hotels in Granada and Almería
If you want all the sunshine, but a milder climate, green mountains meeting you at the coast, good value and limited development, the Costa Tropical has some of Andalucía's best beach hotels. It's taken longer for the tourist train to roll into these towns and here the cost of living is lower, there's friendly, traditional hospitality and raw beauty. But of course you're also close to the cultural riches of Granada and Malaga.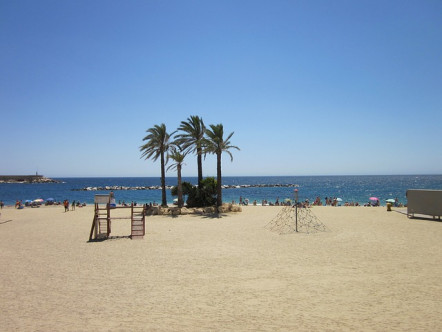 Image by juanpalmar1975 from P
Almuñécar and La Herradura
Almuñécar has been a port for about 3000 years and has been colonised by a succession of seafaring folk - influencing the look of today's town, an amazing maze of narrow, cobbled streets overlooked by the impressive Arab castle, Castillo de San Miguel. If you're looking for a quiet, out of the way spot, this is where you'll find some of Andalucía's best beach hotels.
Almuñécar also has a quiet, secluded marina, just ten minutes west of town, which is a great spot for diving, snorkelling, waterskiing, sailing and swimming. La Herradura is a picturesque fishing village just ten minutes to the east.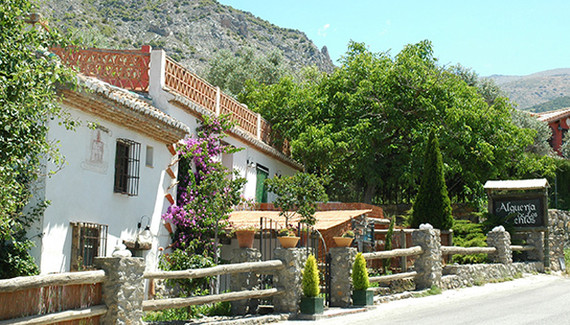 Andalucia's Best Beach Hotels in Almería
Sunniest region in all of Spain, the coastline around Almería is also the quietest part of Spain's Mediterranean coastline. To the south of town are some of Spain's last salt flats, and the flocks of flamingos who adore the salt flat conditions. If you're lucky you may see monk seals in the clear waters off the coast. There are abandoned gold mines in the interior and the old town is topped by the Alcazaba, a impressive 10th Century Moorish castle fortress.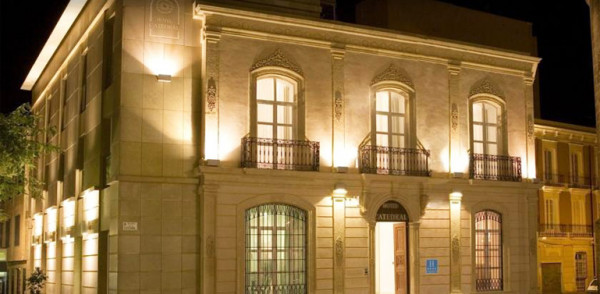 If you didn't see your idea of Andalucia's Beach Beach Hotels on our Guru's list of 10 you could:
10 of Andalucia's Best Beach Hotels
posted Tuesday, 27th July 2021