The Best Places to Stay in the Sierra Nevada National Park
The foothills of the Sierra Nevada National Park are sprinkled with charming little villages and hamlets, but the higher elevations are dramatic, snowcapped and a bit wild, craggy and exciting. During summer this is a fantastic place for a hiking or trekking adventure, what with having the highest peak on mainland Spain, but in winter the weather can be almost as dramatic as the terrain, so it's better to stick to the foothills, or else the ski resorts. Our pick of the best places to stay in Sierra Nevada National Park are ideal whatever the season.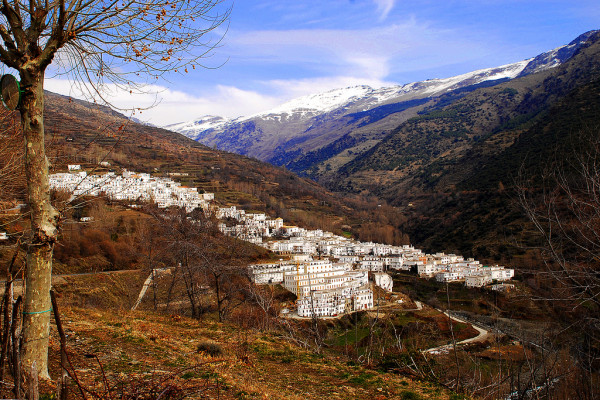 Andrew Hurley via Flickr
Our Guru's recommendations for 5 of the best places to stay in the Sierra Nevada National Park include a couple of properties within the boundaries of the park, but also some charmers on the lower foothills. There's a good price range in their recommendations too, but what they do all have in common are their amazing views!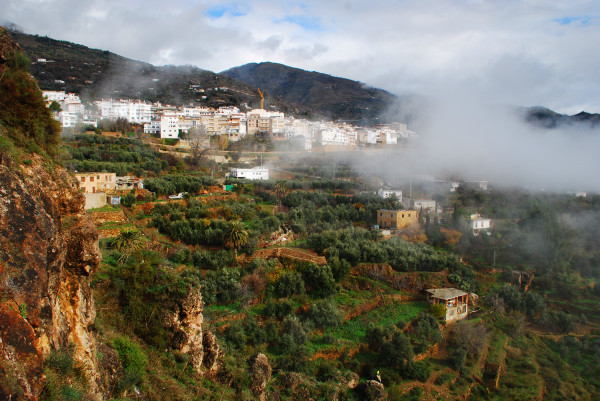 Andrew Hurley via Flickr
As well as being spectacular, the Sierra Nevada is also extremely important from a conservation perspective. It's the largest park in Spain, and home to more then two thousand plant species, including a collection of beautiful crocuses, poppies, clovers and narcissus. There's also a huge population of ibex.
Some of the towns in the valleys on the southern flank of the park can get quite busy. The Berber-style architecture, compressed layouts and hills which were carefully terraced hundreds of years ago, are quite unusual, especially because they're surrounded by the strange arid slopes of this part of the park. But some remain undeveloped. The higher towns and hamlets are much quieter.
Use our guide to 5 of the best places to stay in the Sierra Nevada National Park and start to plan your stay. But remember that in peak season (both summer and winter) they will be very busy, so do your homework and book well ahead.
Within the Sierra Nevada National Park
El Lodge has about the best location going, on the Granada side of the park, tucked under the Pico Veleta. This upscale hotel has 20 carefully designed rooms featuring old ski posters and antler chandeliers, plus all the rooms open out onto a balcony or terrace. There's a fine dining restaurant and a chic bar.
The Best Hotels in the Sierra Nevada To Escape to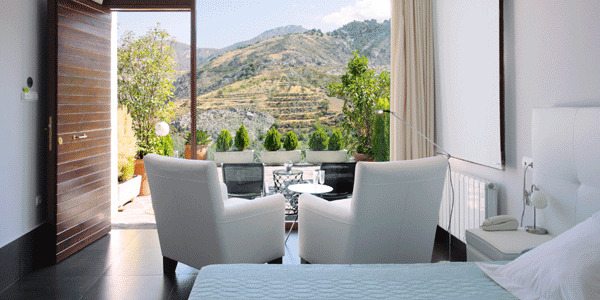 La Almunia del Valle is a fantastic, 11 room guesthouse in the hills just below the national park. The traditional stone building has been beautifully modernised so that many of the original features survive. The views from the terrace and the pool are amazing.
Still not sure which is the best place to stay in the Sienna Nevada National Park for you? You could:
posted Wednesday, 6th October 2021