Great Hotels for a Weekend on the Piste
If you can't afford to take a week off work, don't kiss the ski slopes goodbye, you can still fit in almost two whole days of skiing if you stay at one of our Guru recommended best ski weekend hotels. All of our recommended resorts and hotels are within a 90 minute journey from they airport - and then it's a very small commute to the slopes.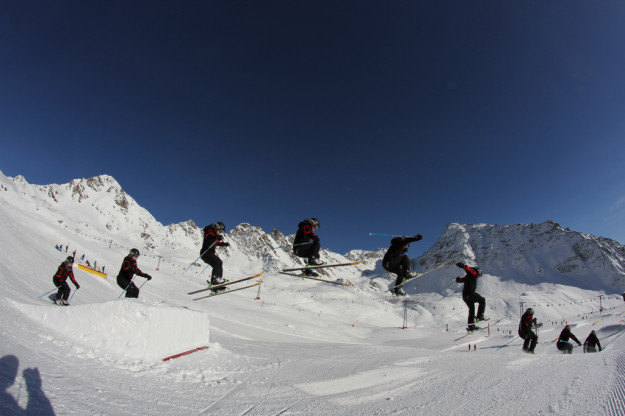 olcoge
Get the early morning flight out and you could be skiing through top resorts, like Chamonix, Megéve and Verbier after lunch. After unpacking your bags at one of our best ski weekend hotels!
Our Best Ski Weekend Hotels in Chamonix
Chamonix is a prime resort for weekend skiing. Just 88km from Geneva, it's incredibly easy to reach and well served by buses and trains. And there is a huge range of accommodation from budget apartments to luxurious hideaways, so this is where you'll find our best ski weekend hotels for every budget.
Our Best Ski Weekend Hotels in Megéve
If it's glamour you want from your weekend by the piste then Megéve is your resort! Renowned for smart restaurants and a chic clientele, plus a very pretty village to boot, Megéve is under an hour from Geneva airport.
Our best weekend ski hotels in Megéve are all luxurious, but each has something different to offer.
For contemporary cool in a 'modern rustic' style and a great spa try the Alpaga.
Of, if you're looking for true trapper alpine style, but with a modern take, check out Le Lodge Park, which is also one of the best ski weekend hotels if you want to be right by the slopes. And the Beeflodge Restaurant is ultimate heaven for carnivores.
If you're looking for the best ski weekend hotels for families then Les Fermes de Marie with its dedicated Hameau des Enfants, might be perfect for you and yours.
Our Best Ski Weekend Hotels in Verbier
Verbier may not be as close to Geneva as Chamonix and Megéve, but it is still easily accessible for a ski weekend. Especially if you like to party after a day on the piste.
The Hotel Bristol is central and reliable, if a bit basic, but the simplicity is reflected in the very reasonable prices - this is one of the best value of our list of the best ski weekend hotels.
The Nevai is perfect if you want to party - bang next door to the legendary Farm Club.
If you want to be central, but also have easy access the the Medran lift system, then the Chalet de Flore is a great choice. Pick a south facing room and you'll get stunning views of the Grand Combin and Mont Blanc alps.
If our selection of the best hotels for ski weekends doesn't have your ideal property, then have a look at our choice of the best hotels in snow sure resorts. Please note that most hotels only accept shorter stays outside the peak dates including Christmas, New Year, Feb Half Term and Easter.
Hotel Guru's Best Ski Weekend Hotels:
posted Thursday, 10th December 2015
Search the best hotels in France