Turkey's Best Turquoise Coast Hotels
Turkey's Turquoise Coast is a glorious stretch of stunning blue sea, equally blue sky and abundant sunshine between Dalyan in the west through to Antalya in the East. The best known spots on the Turquoise Coast are Fethiye and Antalya, but our Guru's list of the best Turquoise Coast hotels also includes properties in smaller towns such as Kas and Kalkan.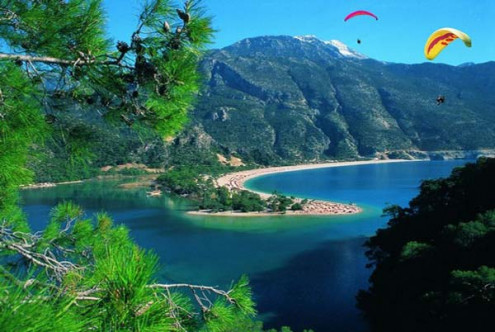 Best Turquoise Coast Hotels - Dalaman Area
Dalaman's airport makes it a convenient entry point to the region's popular resorts, and while the town isn't the region's most beautiful, it's certainly very convenient. Most of our Guru's best Turquoise Coast hotels in the Dalaman region are centred around Dalyan, where there are fascinating archaeological finds and all sorts of soft-adventure opportunities.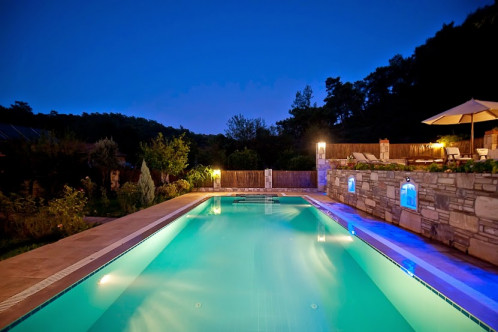 Best Turquoise Coast Hotels - Fethiye Area
Modern Fethiye is on the site of ancient Telmessos, once the most important city in Lycia, and despite the busy resort, you can still see vestiges of its past everywhere. Hugely popular during the summer months, this coastline is a stunning run of white sandy beaches and inviting blue waters. Our collection of best Turquoise Coast hotels in the Fethiye area ranges from a chic haven in Ölüdeniz to a mountain hideaway just inland.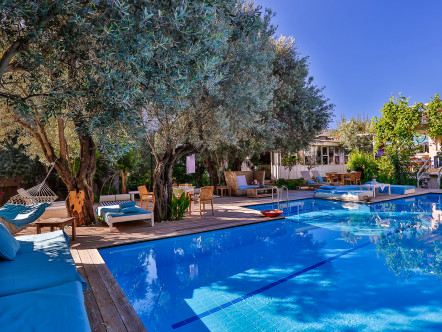 Best Turquoise Coast Hotels - Kas and Kalkan
Kas and Kalkan are a bit more bohemian, quieter and more charming than the larger beach resorts. You'll not find endless pubs and clubs here, but you will find attractive harbourside bars, cafés and restaurants.
Postcard pretty Kas has a sleepy feel, with narrow alleys, whitewashed properties and splashes of glorious bougainvillea.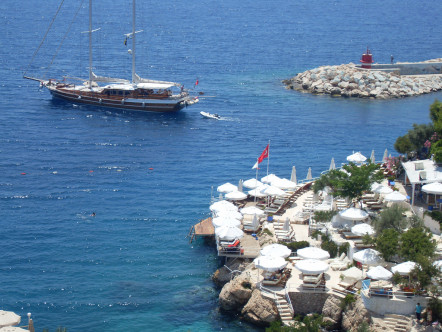 If you haven't found your own idea of the best Turquoise Coast hotels on our Guru's list, you can expand your search to include:
posted Wednesday, 29th May 2019
Search the best hotels in Fethiye