Best places to stay on Long Island
Technically Long Island stretches all the way from Brooklyn to Montauk, but for most people the idea of Long Island only really starts after the city has well and truly receded behind them. Then in front of you are the windswept sand dunes, rolling vineyards, charming old fishing ports and upscale summer resorts of a romantic golden age of glamour. Some of the best places to stay on Long Island are still quite glamorous, though our Guru's list also includes some great value options.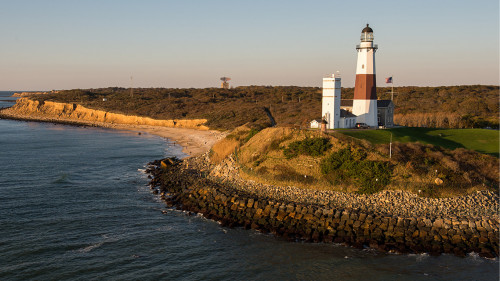 Long time haven of relaxation, there are many choices when it comes to choosing the best places to stay on Long Island for you. To an outsider the obvious choice might be The Hamptons - made famous by numerous books and films. Historic and historically favoured by both wealthy and artistic communities, The Hamptons are a string of small villages: Southampton for the museums and the beautiful arching beaches, Bridgehampton for the restaurants and shopping, East Hampton favourite of the highest profile celebrities and pretty little Sag Harbour.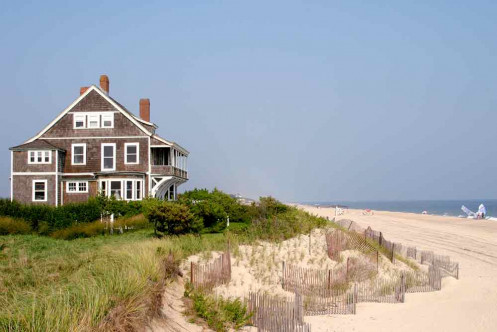 South Shore is another Long Island option, easily reached by train from New York, this is the place for beach lovers. Or there's North Shore, which is even closer to the city, and made desirable by Gatsby-types in the 20s. North Fork has Greenport and the vineyards and the farms. And right at the far tip is Montauk, known for its surf culture and the wonderfully evocative Montauk Point Lighthouse, which has been in operation since 1796.
The Best Places to Stay on Long Island
To relax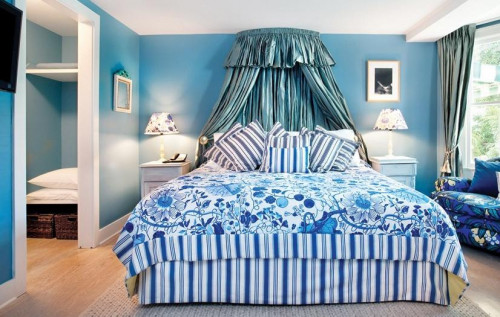 c/o The Maidstone is an eclectic Scandinavian inspired hotel in East Hampton with 19 individually designed rooms and beautiful private gardens. There's also a wonderful American-Scandinavian restaurant and yoga classes offered in The Buddha Relaxation Garden.
Topping Rose House in Bridgehampton is a wonderfully grand converted mansion with 22 spacious rooms and an on-site farm which feeds the Tom Colicchio run restaurant. There's also an outdoor pool and spa, a gym and complimentary bike hire.
For romance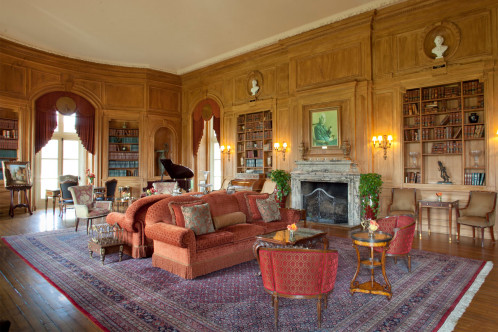 The American Hotel in Sag Harbour has just eight rooms, done up with American antiques and private bathrooms. There's also a popular and lively restaurant with an award winning wine list and a 75 foot hotel boat.
Oheka Castle is a French château style mansion built in 1919, and is now an opulent, 32 room hotel. The interiors are nothing short of splendid and there's a bar, gym, restaurant and extensive grounds.
Bridgehampton's Bridgehampton Inn is a homely, yet luxurious ten room hotel with a French cuisine inspired restaurant, a glorious private patio and some lovely antiques.
The Best Places to Stay on Long Island - New York Adjacent
The Inn at Great Neck affords guests access to the best of the city and Long Island. The interiors are Art Deco inspired and there are 85 creamy-goldy rooms. Ideal if you're looking for a small luxurious hotel.
To escape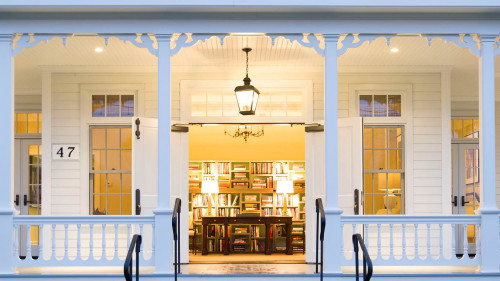 The Quogue Club at Hallock House in Quogue is a sophisticated small town hotel with 14 deluxe rooms and suites. There's yoga and massage available onsite and there's also a bar and dining room.
A Butler's Manor in Southhampton is a five room, family-run inn offering great value, friendly service and exquisite breakfasts.
The Baker House 1650 is a wonderful Arts and Crafts inspired mansion with beautiful manicured gardens and six charming rooms.
For a seaside break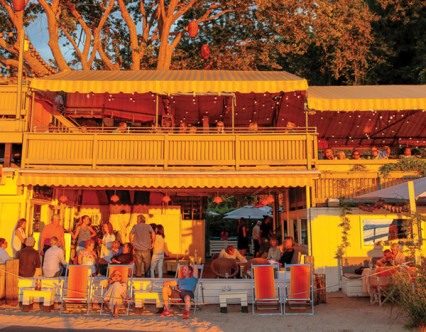 The Sunset Beach Hotel is a seaside hotel right on the beach on Shelter Island. Private beach views are an added bonus to this tastefully renovated 1960s hotel and there are 20 rooms, each with its own private sundeck. There's also a popular outdoor restautant and a bar.
The 1770 House is an intimate, seven room, colonial era inn in the heart of East Hampton Village. As well as the original architectural features there's lovely antiques, a library and beautiful gardens. Guests will find plenty of peace here, but they're also only a short stroll from beaches and the pleasures of town.
Still not sure which is the best place to stay on Long Island for you?
posted Friday, 29th May 2020
Search the best hotels in New York State