7 of the Best Hotels for 5th Avenue, New York
5th Avenue stretches from Washington Square Park in Greenwich Village to West 143rd Street in Harlem, but what's more important is that it's thought of as one of the world's most exclusive, expensive and elegant thoroughfares.
Opting to stay in one of our recommendations for 7 of the best hotels for 5th Avenue puts you close to one of the world's great shopping streets, but also very close to Central Park, to The Metropolitan Museum of Art, the Guggenheim, MoMA, Times Square and Broadway. You're also right up the road from the Empire State Building. So surrounded by Manhattan landmarks. At the 'zero' point of New York street addresses, which head east and west from 5th Avenue. And this is where many of New York's famous parades take place…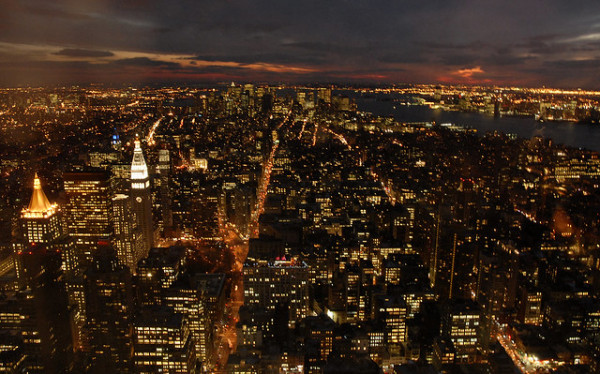 By Flickr user Angelo Amboldi
The part of 5th Avenue between 82nd and 105th streets is often referred to as 'Museum Mile' because of the density of its museums, which include The Metropolitan Museum of Art, the Nueue Galerie New York, the Guggenheim, the National Academy Museum, the National Design Museum - which is part of the Smithsonian, The Jewish Museum, the Museum of the City of New York, El Museo del Barrio and the Museum of African Art. The Frick Collection is just around the corner too. 5th Avenue is also where you'll find the Empire State Building, the Flatiron, the New York Public Library, the Rockerfeller centre and St. Patricks's Cathedral. And of course all those high end stores…
7 of the Best Hotels for 5th Avenue
Classic New York Hotels close to 5th Avenue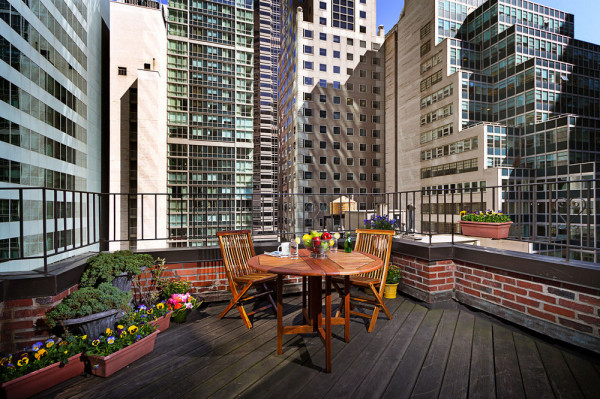 The Hotel Elysee was once hosted Manhattan's literary elite - most famously Tennessee Williams, who spent his final years living here. It's classy, elegant and intimate so you can see why people lived here. The suites feature French style furnishings, rich fabrics and plush carpets and the Monkey Bar has become one of Midtown's most iconic and hip bars.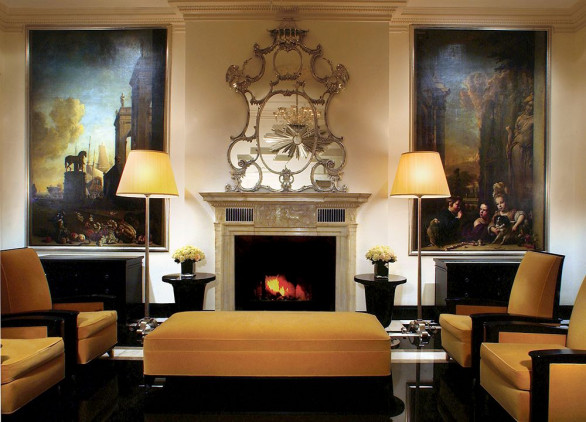 The Carlyle Hotel is a timeless, classic, luxurious, Upper East Side landmark hotel with 190 rooms and opulent suites. As well as park views, the best rooms also have grand pianos. And before you book into The Carlyle Hotel you should check out the newly revamped cafe's performance schedule, you might get a chance to see Eartha Kitt or Woody Allen's New Orleans Jazz Band.
5th Avenue's Best City Break Hotels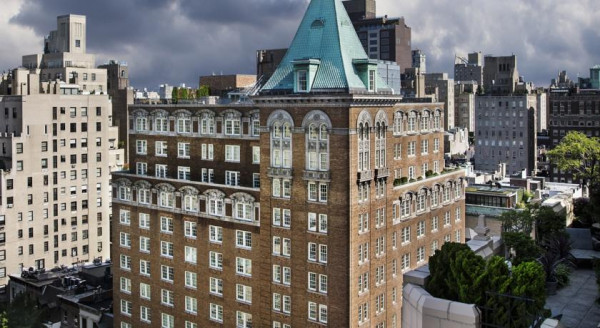 The Mark is right in the heart of the Upper East Side, and offers an old fashioned elegance, despite a recent refurbishment by French designer Jacques Grange, who put in a fantastic, Esher-esque restaurant which has become extremely popular with celebrities and New York royalty.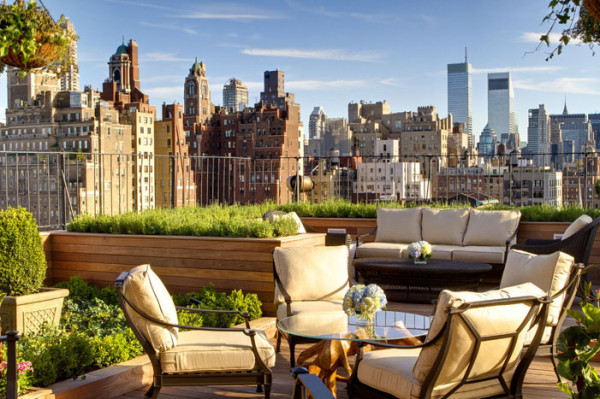 The Surrey is a grand and gracious, five star Upper East Side hotel with a fantastic Art Deco inspired lobby, a private roof garden, an exceptional spa and a decadent bar. Plus you're right on the doorstep of Central Park close to some of New York's best restaurants.
The Best Hotels for 5th Avenue Luxury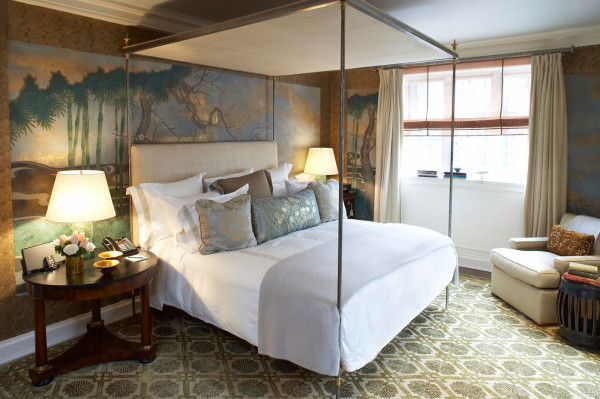 The Lowell is a charmingly crafted Upper East Side Hotel, just a block to the east of Central Park. The decor is very classical, think marble bathrooms, neutral tones, elegant furnishings and art and even proper wood-burning fireplaces. The location is residential, a quiet, tree-lined street off Madison Avenue, and the overall feels is of staying in a gorgeous, 70 room townhouse.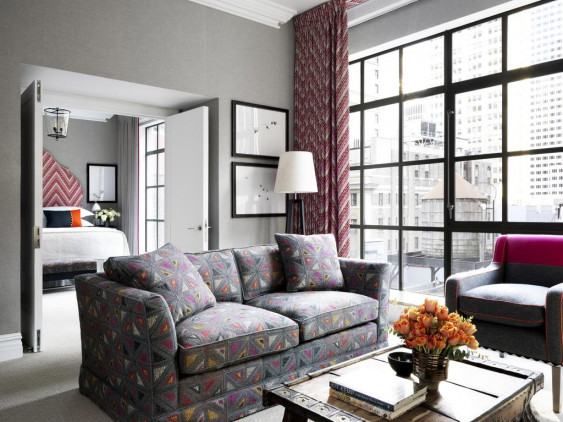 The Whitby is one of the newest additions in husband and wife duo Tim and Kit Kemp's portfolio and it doesn't disappoint. Their beautifully designed rooms makes traditional style contemporary - and the best rooms have large terraces. There's also a chic bar, an excellent restaurant and a cinema!
The Best Design Hotels for 5th Avenue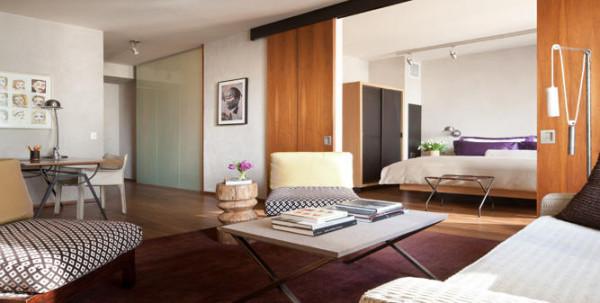 Chambers Hotel is a just off 5th Avenue on 56th Street, so super close to MoMA and Central Park. The spacious bedrooms are on the edgy-side of modern with architects' drawing lamps, as well as a roll of tracing papers and coloured pens to release the inner designer, on the hip glass desk. It probably feels like staying at a very creative friend's smart, central apartment - which is a great vibe for art museum visitors.
If you haven't found you idea of the best hotels for 5th Avenue on our Guru's list of 7 you could try:
7 of the Best Hotels for 5th Avenue
posted Monday, 5th August 2019