12 of Times Square's Best Hotels, New York
If you ask a New York local if you should stay in Times Square you're probably going to get a pretty swift 'Hell no!', but that's because it's bright-lights-bustling-city central, probably one of the most exciting places in one of the planet's most exciting cities! And that would be a hard thing to live with in the long term - but potentially fabulous in the short term!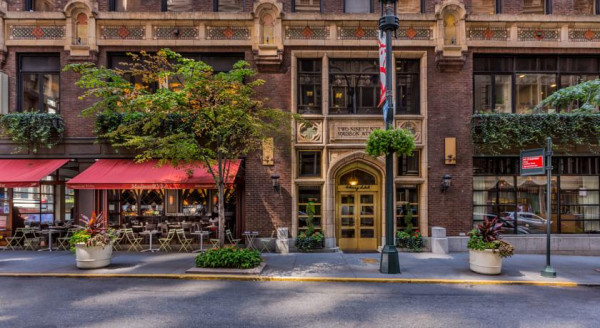 Times Square is a great place to stay if you want to catch a couple of Broadway shows and eat out at any time of the day or night - which are surely two of the things New York is all about? No worry about getting stuck in traffic and missing the start, or not finding an alternative restaurant. And you're in one of the best places in the work for people watching! And the stores in Times Square are open until 1 or 2am!
Generally the best places to stay in New York are close to a subway, and in this regard all our recommendations for 12 of Times Square's best hotels all make the cut: Times Square is close to A LOT of different lines: A, C, E, N, Q, R, W, B, D, F, M, S, 1, 2, 3, and 7 lines!
12 of Times Square's Best Hotels
Time's Square's Best City Break Hotels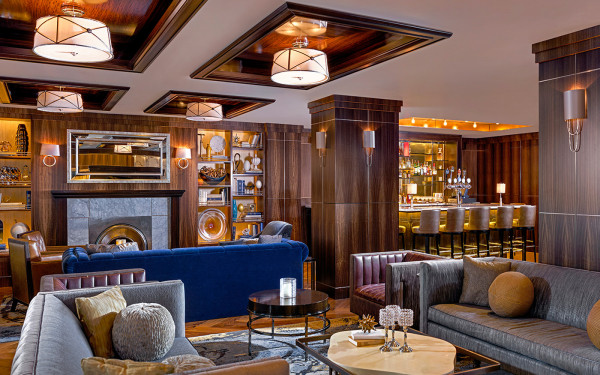 The Westhouse Hotel is technically closer to MoMA than Times Square, but this exclusive hotel's location is just really convenient for a lot of places, Central Park and Times Square included. Channeling rich 1920s glamour with a touch of Art Deco, it boasts crystal chandeliers, polished wooden floors, a vintage speakeasy bar and al fresco dining on the 23rd floor.
Ok, so the Archer New York is about a mile from Times Square, which some might say is too far, however it's also close to the Garment District, Grand Central Station and the Empire State Building. The feel is quite quirky, blending downtown-style brick walls and industrial spaces with uptown decorative influences. Plus, the rooftop bar, Spyglass offers irresistible panoramic views.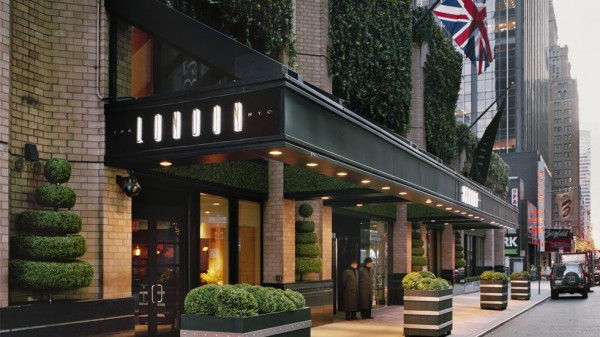 I'm not sure if The London appeals because I imagine it to be a home from home, or because it's stylish and understated, with surprisingly expansive rooms and suites and a restaurant by Gordon Ramsey?
The Best Classic New York Hotels near Times Square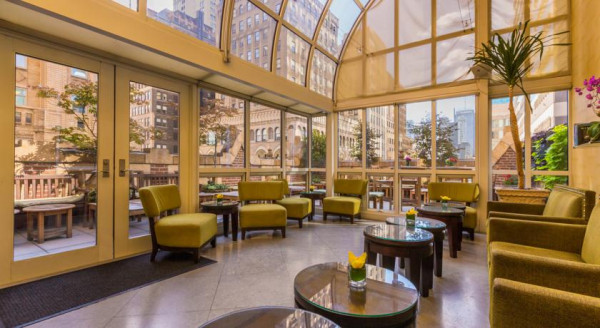 The Library Hotel is a book-lovers' paradise between Grand Central and Bryant Park. As well as the literary themed rooms and writer's den, there's also a rooftop bar and a poetry garden - which has excellent cocktails and city views. A complimentary continental breakfast is served in the Reading Room, and the service is warm and friendly.
The Hotel Elysse was once hosted Manhattan's literary elite - most famously Tennessee Williams, who spent his final years living here. It's classy, elegant and intimate so you can see why people lived here. The suites feature French style furnishings, rich fabrics and plush carpets and the Monkey Bar has become one of Midtown's most iconic and hip bars.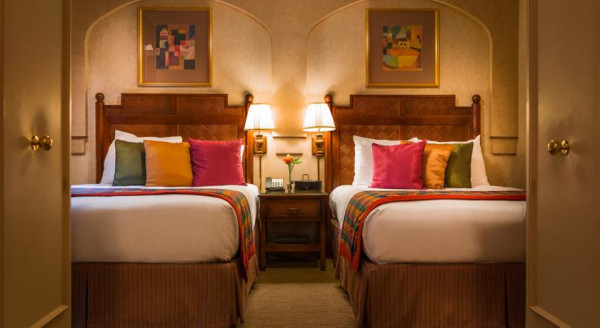 Vibrant and friendly, the Casablanca Hotel is one of the best places to stay if you want to be right in the heart of things. The decor, as you may have guessed, is Moroccan, with beautiful mosaics, tapestries ad paintings, impressive rugs and even ornate ceiling fans. These unique, careful touches, and the fact that it's incredibly well priced for the location, means that the 48 rooms are often booked solid with repeat guests.
The Best Hotels for Broadway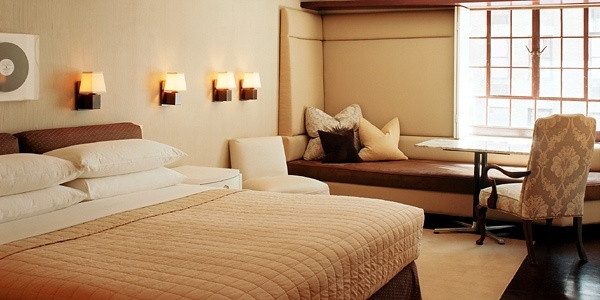 The City Club Hotel feels like a gentlemen's club because that's what it used to be: subtly luxurious, classy and welcoming. The French-American restaurant is curated by award-winning chef Danial Boulud, and it's got a bit of French glamour too.
The Bryant Park Hotel is a black and gold, Gothic landmark overlooking Bryant Park. The 128 rooms are light and minimal feeling, but with bathtubs and city views. The KOI sushi restaurant is popular with locals and the bar is a lively start to the night.
Times Square's Best Luxury Hotels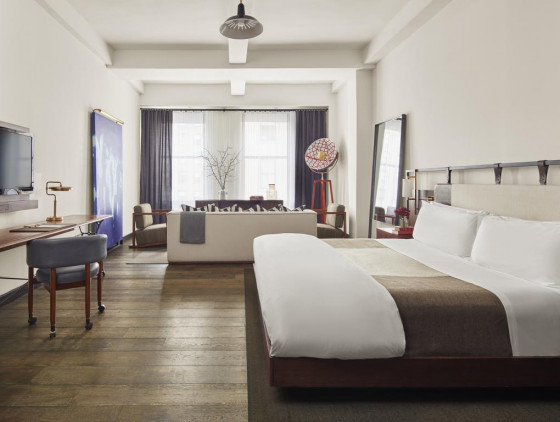 The Refinery Hotel is not a luxury hotel converted from an oil refinery, but a hat factory. The 197 plush rooms have high ceilings, hardwood floors, contemporary artworks and some offer views of the Empire State Building. The industrial conversion vibe is mixed with a suave contemporary flare to great effect.
The Algonquin Hotel opened its doors in 1902 and has been doing a roaring trade ever since, probably helped along by the fact that Dorothy Parker and the Algonquin Round Table (otherwise known as the 'vicious circle') would meet everyday for lunch throughout the 1920s. The decor is gorgeous, an antique lover's dream, and they even still have a hotel cat - her name is Matilda.
Times Square's Best Value Hotels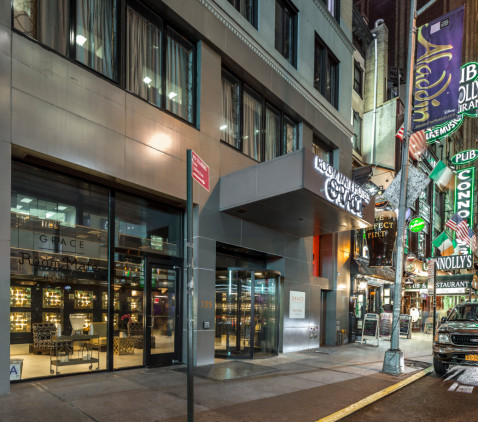 Room Mate Grace is a funky and lively hotel just minutes from Times Square with surprisingly great spa facilities, a colourfully illuminated indoor pool with underwater music and a swim-up bar. Rooms start from about £130 per night.
CitizenM New York is another in that set of innovative, modern, no-frills-hotels-with-funky-design-frills. It's about one minute from Times Square, has wall-to-wall windows and a panoramic rooftop bar.
If you haven't found you idea of Times Square's Best Hotels on our Guru's list of 12 you could try:
12 of Times Square's Best Hotels
posted Monday, 5th August 2019