5 of the Best Hotels near NDSM
NDSM, the massive one-time dockyard complex that dominates post-industrial Noord, is a hotbed of creative talent. Lasloods, its vast metalworking factory, has recently been converted into a breathtaking museum of psychedelic street art – look out for the dazzling image of Anne Frank that covers one entire exterior wall. Some of the best hotels near NDSM are just a few steps away in Amsterdam Noord. Inside the buzzy cultural complex, you can take a tour to discover NDSM's history and exciting future projects, and meet some of its movers and shakers.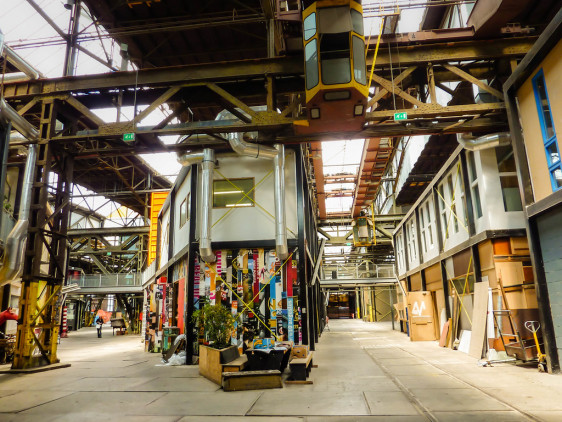 Flickr user Randy Connolly
NDSM is home to funky shops and studios, bars and restaurants. It's a venue too for exhibitions, festivals and music events. There's even a manmade beach, complete with deckchairs and café – a groovy place to hang out in summer. You'll also find some of the best hotels near NDSM on the other side of the IJ, in the Waterfront district – free ferries shuttle you across the river from De Ruijterkade (behind Centraal Station) and Oude Houthaven, in the Western Islands.
The best hotels near NDSM
FOR COOL NIGHTLIFE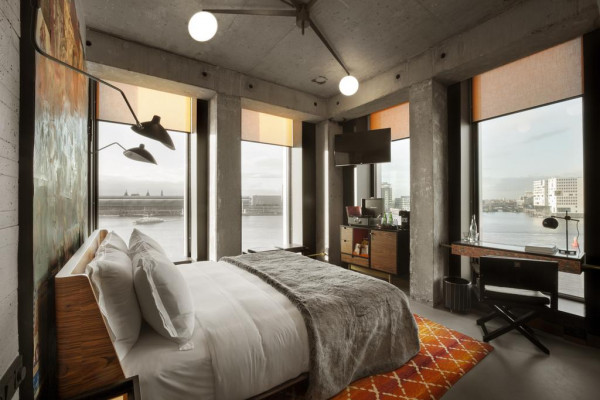 Design-heavy Sir Adam Hotel shares the A'DAM Toren with restaurants, bars, smart shops and two top clubs – Madam, at the top of the tower, and the underground Shelter. A haven for hipsters.
FOR BUDGET VALUE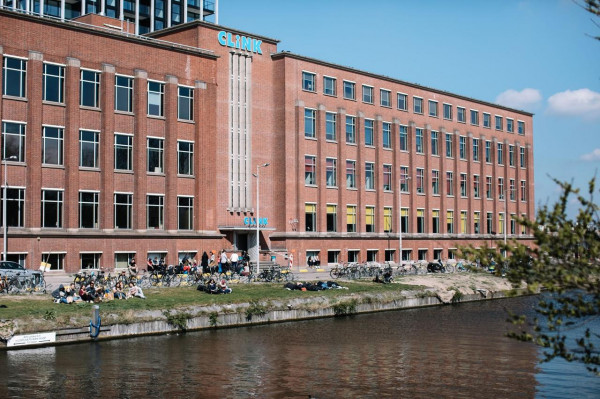 With affordable dorm beds and en-suite rooms for guests with deeper pockets Clink Noord is a great place to meet fellow travellers and revel in the buzz of NDSM and Noord.
ACROSS THE IJ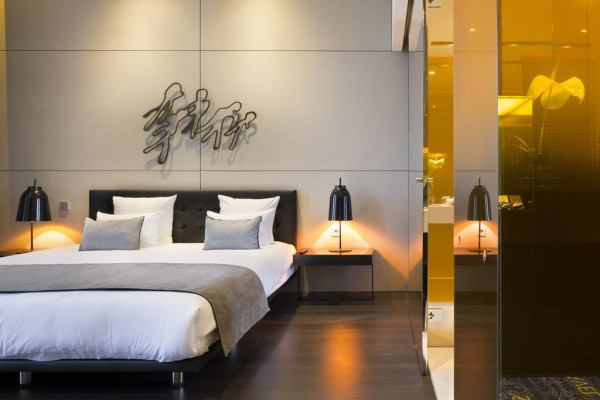 Culture vultures love trendy Art'Otel Amsterdam for its youthful vibe and in-house art gallery. Rooms and suites are spacious and restful.
Yays Zoutkeetsgracht offers well-equipped self-catering apartments close to the Oude Houthaven ferry pier.
Self catering apartments at Yays Bickersgracht are also within walking distance of Oude Houthaven.
Still not sure which to book? Expand your search to include all our Amsterdam recommendations, or contact a friendly guru for advice.
posted Tuesday, 12th July 2022