✓ Book Online Now
✓ Save time, save money
Best places to stay in the Blue Mountains
There are eight connected national parks which make up the Blue Mountains region, but most of the best places to stay in the Blue Mountains are around Katoomba and the Jamison Valley, in the Blue Mountains National Park.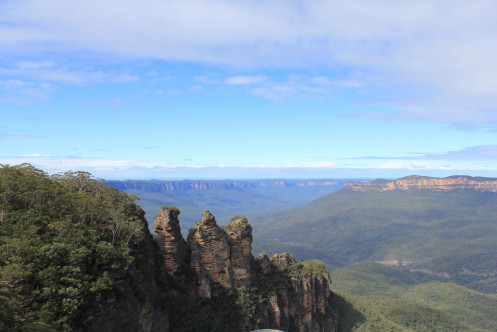 Flickr user John Cooke
There's a hazy, blue magic to many views of the Blue Mountains, but it's not just your imagination and the morning sunlight, there really is something in the air: a fine mist mixed with eucalyptus oil. Most views also include plenty of breathtakingly sheer drops into lush valleys and random wedges of sandstone positioned like precarious islands above the rainforest canopy below.
The Blue Mountains are only just inland from Sydney, a comfortably short drive or train ride away, and within the commuting belt for some. But if you don't stay overnight you'll miss the most magical views, those of the region at sunset and sunrise.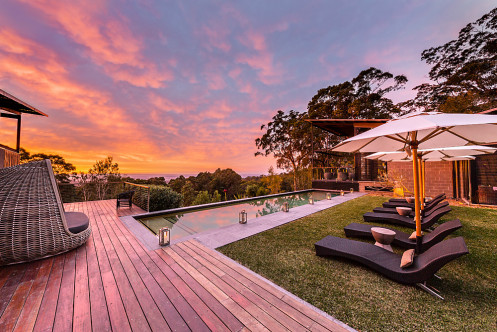 As well as admiring the views from the numerous lookouts - Echo Point being the most famous, there's also plenty of exploring to be done here, and as well as entering the deep, cool valleys there are some spectacular caves to 'discover'. The Blue Mountains also boasts a Skyway gondola, with a glass floor, and the Scenic railway, which is supposed to be the world's steepest railway, inching down a 52 degree incline. There are also several Aboriginal Cultural Centres and a number of art galleries - this is where the celebrated Australian artist Norman Lindsay lived.
Katoomba is the largest town in the mountains, and it's quite a charmer, with an Art Deco main street and plenty of nice places to eat. The Blue Mountains is a popular spot for a romantic escape for Sydney-siders. Our pick of the best places to stay in the Blue Mountains are perfect for a luxury break with outstanding views and all will suit keen foodies too.
Best Places to Stay in the Blue Mountains
For jaw-dropping views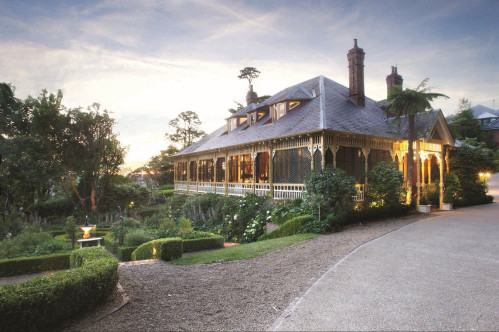 Lilianfels in in Katoomba, in the heart of the Blue Mountains National Park. The whole hotel looks like a welcoming homestead, with 85 light and airy rooms with fantastic views across the Jamison Valley. There's an indoor pool, and outdoor pool and a spa and tennis courts, and there's an award winning restaurant.
For a luxury retreat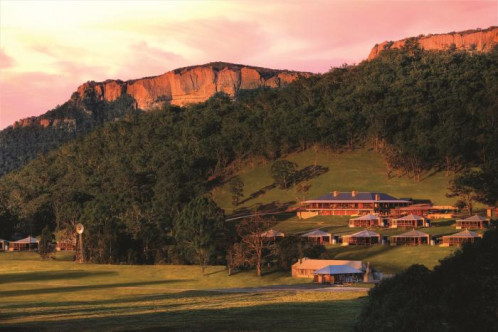 Spicers Sangoma Retreat is a much smaller property, with only five luxurious suites, and an ecological bent. Each suite has a private plunge pool, a huge Philipe Stark bathtub for two and a private terrace. There's also seasonal food served.
Wolgan Valley Resort and Spa is set amid 7000 acres of conservation and wildlife reserve. Interiors are stunning, plus there's a spa for pampering and much much more. A back to nature delight for those with deep pockets!
For foodies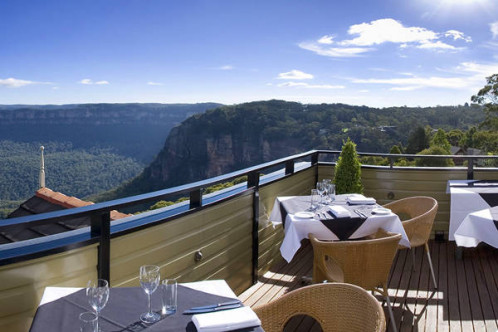 An in between option is the 12 room Echoes Boutique Resort, a luxury hotel which also overlooks the Jamison Valley. There's a spa, pool, sauna and an award winning restaurant.
Still not sure which is the best place to stay in the Blue Mountains for you? Browse through our list of all the best places to stay in the Blue Mountains, expand your search to include all our New South Wales recommendations or contact one of our friendly Gurus for advice.
comments powered by

Disqus
Search the best hotels in New South Wales