✓ Check Availability
✓ Book Online Now
The Best Hotels for Gros Morne National Park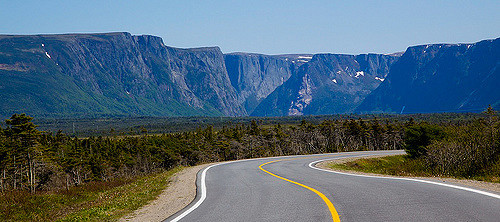 Natalie Lucier via flickr
Gros Morne National Park is an extraordinarily beautiful, Heritage Listed region of flat-topped mountains and spectacular tablelands, of fjord-esque waterways scattered with colourful Newfoundland fishing villages, and of incredible geological significance. There's no better place to lose yourself in Newfoundland's culture and natural beauty and our Guru's recommendations for the best hotels for Gros Morne National Park make great bases for doing just that.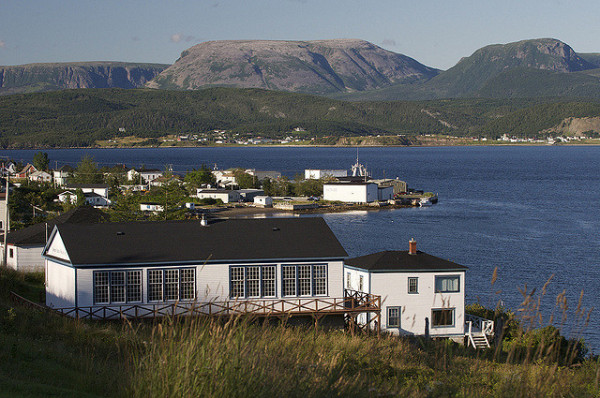 VisitGrosMorne via Flickr
The best hotels for Gros Morne National Park are an understated collection with spectacular views and great food at the top of the list of priorities. Which is just want you're going to want in amongst this incredible scenery - and with all the adventuring you're probably going to be doing!
The peak which gives the park its name, Gros Morne, is the second highest in Newfoundland, and 806 metres from sea level in the Long Range of mountains, which are the cousins of the Appalachian chain. It's a fairly challenging climb, but you'll be rewarded with some truly incredible views. The eerily barren tablelands are also one of the magical sights of the park. Plus there are wonderfully windswept and interesting beaches, strange bogs, dense forests and sheer, rocky scree hillsides and cut-glass cliffs.

VisitGrosMorne via Flickr
There are numerous walks and trails within the park, both marked and unmarked, from coastal ambles to several days climb/camp trips. But as well as seeing the landscape on foot, it's also worth seeing it from the water. In winter you might also want to try a spot of Nordic skiing.
And if you're lucky you'll get to see some of the park's wildlife. Bears, caribou and moose are quite common in Gros Morne - especially if you're driving around dusk, when you need to be vigilant about them - plus you'll find Arctic hare and ptarmigan in the tundra-like highlands.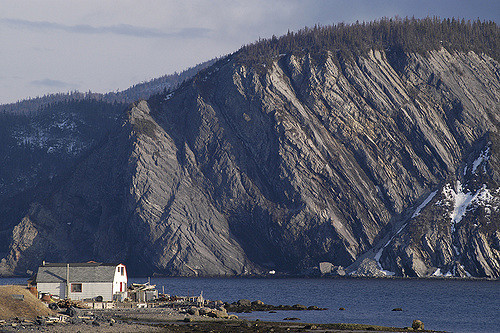 BriYYZ via Flickr
This is a big place, so it's a good idea to start by checking in to one of our Guru's recommendations for the best hotels for Gros Morne National Park and going from there.
The Best Hotels for Gros Morne National Park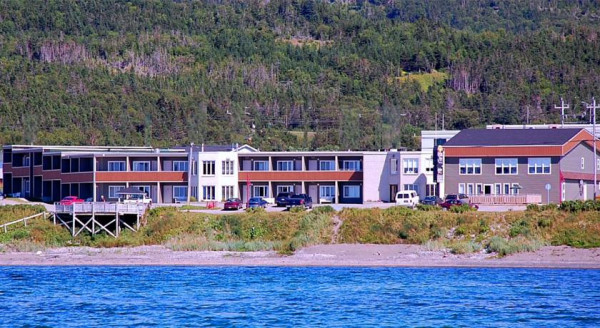 Just five minutes from Lobster Cove Head Lighthouse, the Ocean View Hotel has 53 classic rooms with amazing ocean views. Many rooms also have access to a terrace and a jacuzzi, and there's an excellent seafood restaurant.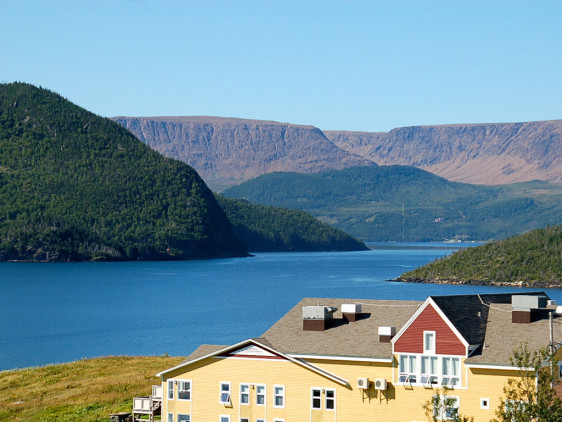 Or, in an equally beautiful spot, just around the coastline at Norris Point, there's Neddies Harbour Inn, which has 15 simple rooms with an understated design which lets the beauty of the location do the talking. You'll feel at home, but with the bonus of having a local, organic restaurant onsite. And if you want to be completely away from everything then you can rent your own private cottage.
Still not sure which of our Guru's recommendations for the best hotels for Gros Morne National Park might be perfect for you? Contact one of our friendly Gurus for advice.
Rocky Harbour (Lobster Cove)

With choice ocean views, this Rocky Harbour hotel is ideally situated for exploring the Gros Morne National Park. Comfortable rooms are classic in style, most with access to a terrace and some with jacuzzi baths. Fresh seafood features on the menu and the onsite pub provides lively entertainment.

Great walks - Gros Morne has a wide variety of hiking trails, ranging from leisurely nature walks to demanding multi-day outings.

Sights nearby - Lobster Cove Head Lighthouse is just a five minute drive from the property.

Kayaking - Speak to the hotel concierge about renting kayaks

Seaside - Ideal for a seaside holiday.

Check prices

Neddies Harbour Norris Point

Offering simple and clean living in an outstanding location in Gros Morne National park. The understated design gives a homely feel and lets the views take the centre stage. The Black Spruce restaurant offers casual fine dining using local organic produce. The ideal getaway.

Back to Nature - Situated in the beautiful Gros Morne National Park

Kayaking - Kayak on the Gros Morne National park fjords

Hideaway - Rent a cottage for complete seclusion

Outstanding location

Recommended by - Fodors

Check prices
posted Saturday, 1st October 2016
comments powered by

Disqus
Search the best hotels in Canada