The 5 Best Hotels in Jumeirah Beach, Dubai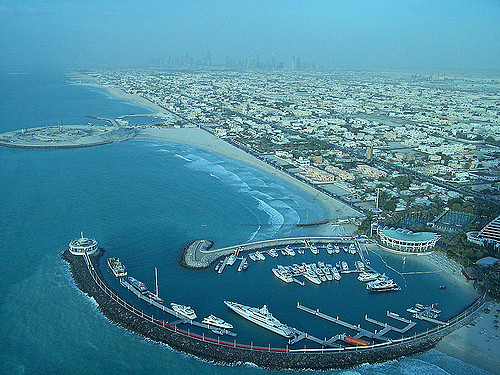 Eddysparadiese via Flickr
Even before the incredible act of land reclamation that is The Palm, Jumeirah was the place to come for the ultimate Dubai beach experience. Jumeirah Beach itself, the long stretch of clean white sand and sea-green ocean, runs between the Burj Al Arab and the Etihad Museum, and along that beautiful, sunny strip you'll find some of the best hotels in Jumeirah, with their sea views, private beach access and promise of comfort, style and relaxation.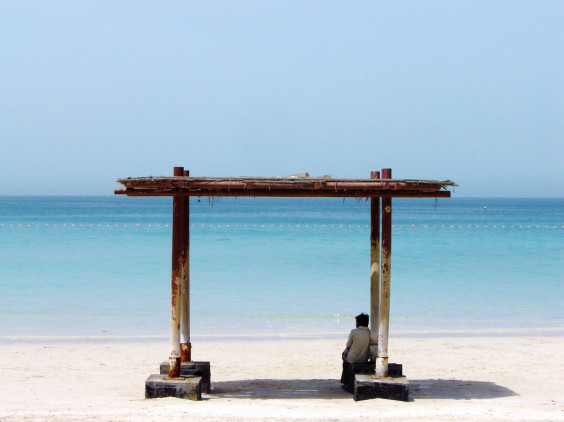 Flickr user Ahmad Rafiuddin
Behind Jumeirah Beach are the elegant villas, boutique shops, rather glamorous cafes, and the Dubai Canal, which is still reshaping the area - they're building more islands and peninsula offshore. If you're not staying in one of the 5 best hotels in Jumeirah Beach you can still enjoy the Jumeirah Beach Park, which welcomes all to relax, stroll, barbecue or enjoy the water and the view.
The 5 Best Hotels in Jumeirah Beach, Dubai
The Best Hotels in Jumeirah Beach for The Palm
For the ultimate Dubai experience you should stay at Atlantis The Palm. This flamboyant, deep sea themed hotel is something out of a dream, with an incredible presence on the incredible man-made Palm, and a waterpark, aquarium, a private beach, a mind-blowing array of kids clubs and activities and a 'hotel dolphin'!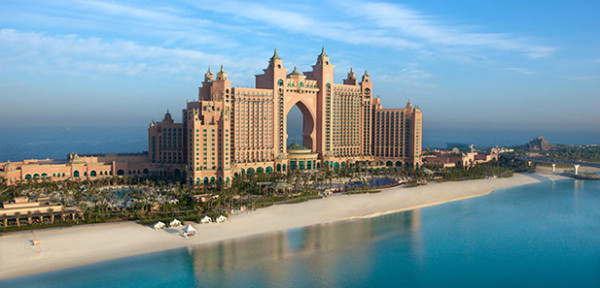 The Best Hotels in Jumeirah Beach for Dubai Splendour
Al Qasr at Madinat Jumeirah is a proper sultanate palace with all the flash. Rooms and suites are opulently filled with antique loveliness, there's a vast spa, sea views and private this, that and the other. This is a grand affair, with a pool complex so big that you can use their Venetian style gondolas to get around it. And 44 restaurants.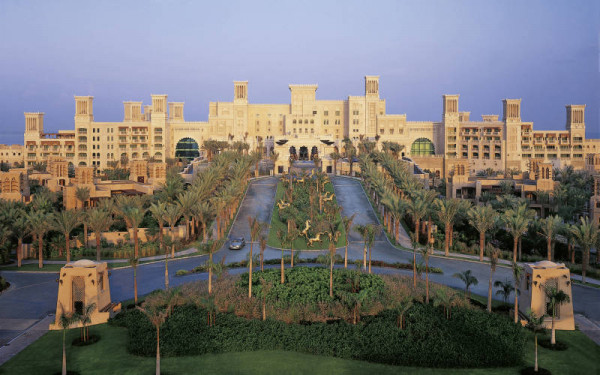 One & Only The Palm is a stunning resort on the Palm, with incredible facilities and opulent, contemporary rooms and suites. There's a private beach - of course - plus tennis courts, Michelin star restaurants, an impeccable spa and really, everything you need whether you're a family of five or a honeymoon couple.
The Best Hotels in Dubai for Families
The Jumeirah Beach Hotel is one of those beautiful glass and steel structures rising out of the desert which you see in all the photos of Dubai. It might not look family friendly, but it has its own beach, a number of pools, an excellent spa, a collection of restaurants, kids clubs, you're right by the marina, AND you have free access to the Wild Wadi Water Park.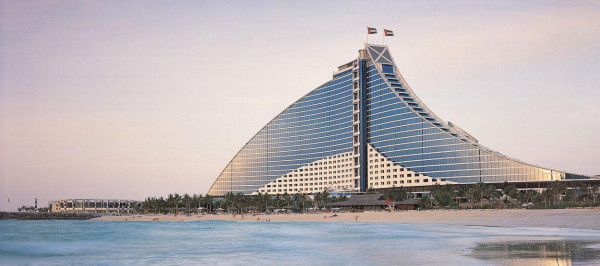 The Four Seasons Resort Dubai at Jumeriah Beach is a luxurious, family friendly resort hotel with 237 rooms, suites and villas - all with balconies with either views of the sea or the city skyline - plus a private beach, watersports, tennis, golf and a superb spa. Spacious and contemporary.
If you haven't found your idea of the best hotels in Jumeirah on our Guru's list of the 5 Best Hotels in Jumeirah Beach you could:
The 5 Best Hotels in Jumeirah
posted Tuesday, 23rd April 2019
Search the best hotels in Dubai