Sleep like Royalty: The 10 Best Château Hotels in Provence
Sun-drenched and bright in its colours, Provence is one of the world's most idyllic regions. It stretches from the lush green of the alps and Mont Ventoux, the Tour de France's 'le géant de Provence', to the bright yellow of the sand and deep azure of the coastline of the Cote d'Azur. The Romans were the first to grow wine here, in amongst the bright purple of the lavender fields, and today the cuisine is just as much a draw as the vineyards. Use our guide to the best château hotels in Provence to plan your trip around the region's historic houses.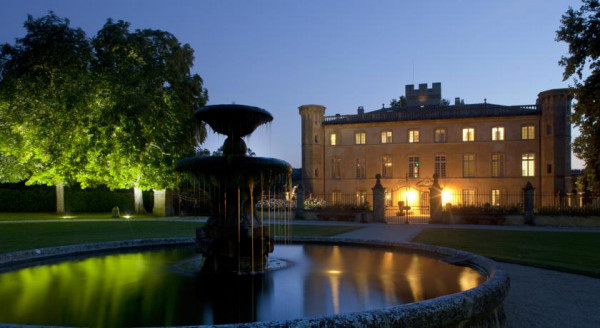 In this beautiful setting are the towns and villages, in terracotta, honey sandstone, and rife with historic treasures. And of course Provence's châteaux. Some like medieval castles, some with graceful turrets, as if drawn by Walt Disney, but many of them extremely beautiful and romantic. And some of them open for guests. Staying in one of the best château hotels in Provence is a wonderful way to make your stay that much more special and magical.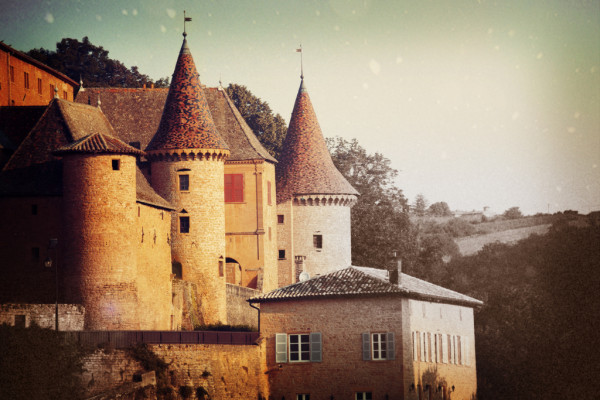 K.Hurley via Flickr
It was a hard job, but our selfless Gurus have taken it upon themselves to try out all these spectacular properties, to admire the views, to enjoy the long lunches on sunny terraces and to sleep in rooms intended for royalty. And they can now bring your their recommendations for the best château hotels in Provence.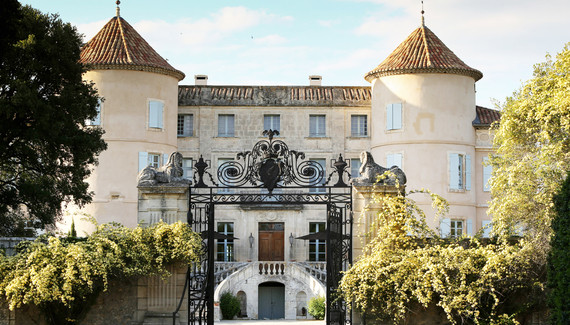 The 10 Best Château Hotels in Provence
The Best Château Hotels in Provence for a Rural Escape
The Château de Varenne is just outside Avignon, yet is also in the heart of the countryside overlooking the Rhone Valley. This charming, 11 room hotel has pretty, comfortable decor, beautiful gardens and pool area and idyllic views.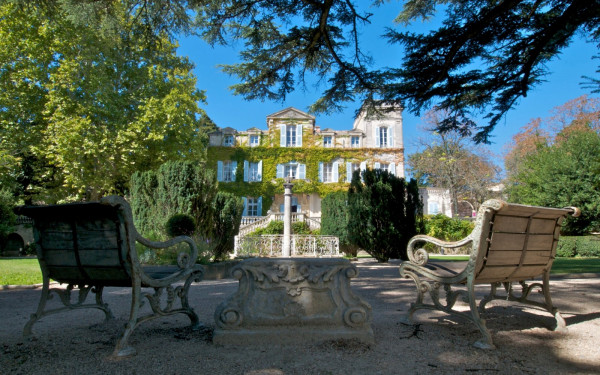 It's not called a château, but the Villa Baulieu is certainly everything a château should be. Once owned by Henry III, and then by the wealthiest Provençal families, this opulent property, complete with grand fountains and 220 hectares of estate, has 11 plush rooms and stunning views.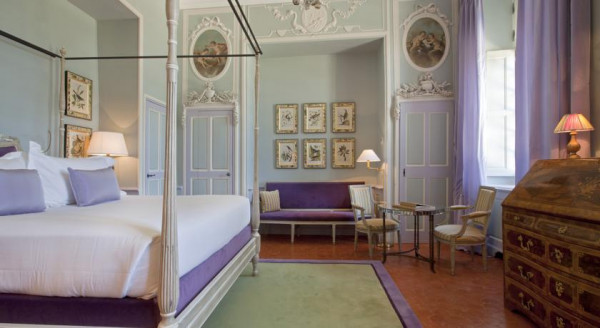 The Most Romantic Château Hotels in Provence
The Château de Massillan is a beautifully renovated small château with turret bedrooms and elegant interiors. It's surrounded by parklands, a herb garden and lavender banks, and has a lovely lake, and an excellent restaurant serving regional cuisine.

Le Château des Demoiselles is surrounded by the impressive vineyards of a 300 hectare wine estate around 40kms from Cannes and St Tropez. There are just five rooms, finished in neutral tones, beautiful gardens and a lovely pool.

The Best Château Hotels in Provence for Foodies
The Château La Roque is a stunning château in the heart of the Rhone Valley wine region. The five rooms and suites offer views over vineyards and lavender fields, there's a large pool and the table d'hote is impressive. As is the tasting menu.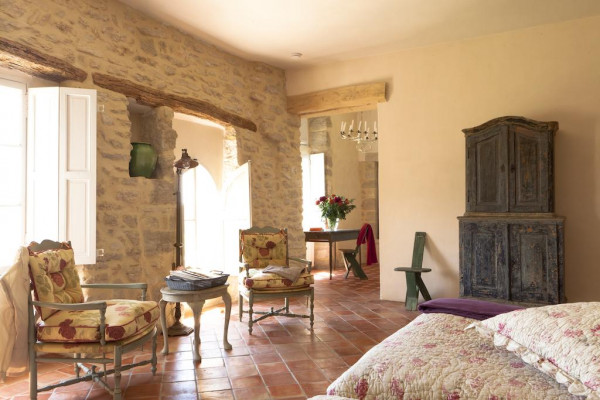 If you want to eat well, but also learn something about what you're eating then Château de Berne is for you. Surrounded by 1,500 acres of private vineyards, they offer wine tastings and cookery classes.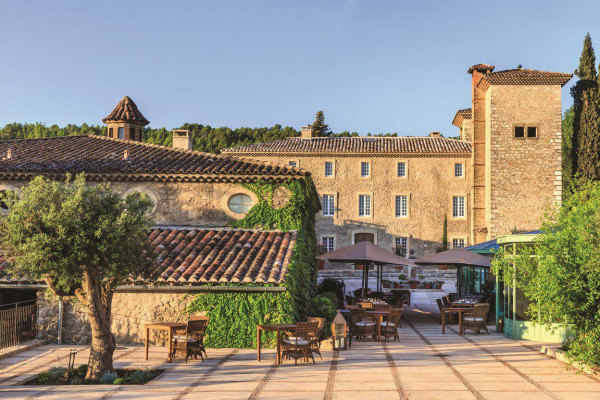 The Best Château Hotels in Provence for Families
Le Château des Alpilles is a truly magnificent hotel surrounded by a magnolia-filed park. There are 21 rooms in three buildings, The Manor, the Chapel and the Cypress Farm, which has been renovated into an apartment and a loft for families. All beautifully decorated. Then there are a choice of pools, two gourmet restaurants and private terraces.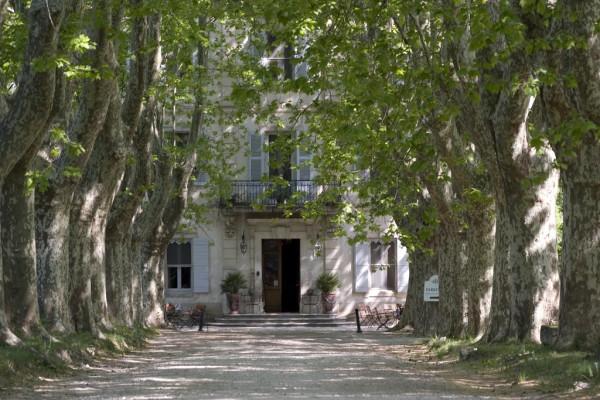 Château Talaud is a château turned B&B, which has five stylish rooms decorated with antiques, plus two apartments and a separate, self-catering cottage. This is a great spot for visiting both Orange and Avignon.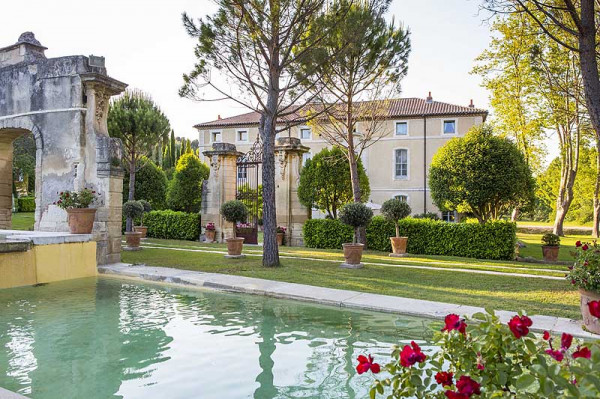 The Best Value Château Hotels in Provence
The Château de Mazan was once home to the Marquis de Sade, but now it's a peaceful, informal hotel just 30minutes from Avignon. There are 30 rooms of varying styles and sizes and some even have their own hot tubs. There are room and apartment configurations to suit families.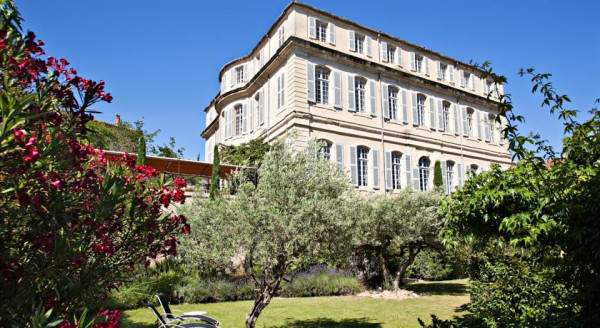 The Château de Trigance is a 15th century castle style château, with panoramic views over the pretty village of Trigance and beyond. There are ten bedrooms, complete with four-poster beds and grand tapestries, plus a gastronomic menu in the atmospheric medieval restaurant. Rooms start from around £100 per night.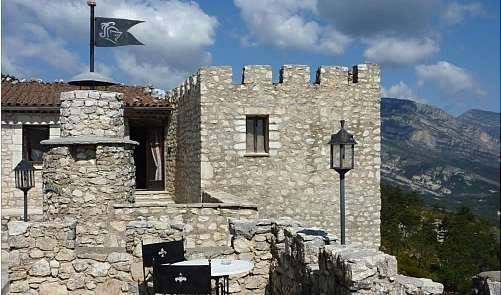 If you haven't found your idea of the 10 best château hotel in Provence on our Guru's list, you could:
The 10 Best Château Hotels in Provence
posted Saturday, 2nd March 2019
Search the best hotels in Provence