The 20 Best Hotels in Provence's Towns and Villages
Provence's towns aren't all as glamorous as those on the Cote d'Azur, but not all are as expensive or overdeveloped either. And the same can be said for the best hotels in Provence's towns and villages: there's a great variety, with something for everyone, from the glamour and luxury of the Cote d'Azure to the simplicity of a farmstay in a charming hilltop village. Our Guru's recommendedations for the 20 best hotels in Provence's towns and villages also run to simple yet charming village inns and magnificent converted townhouse mansions.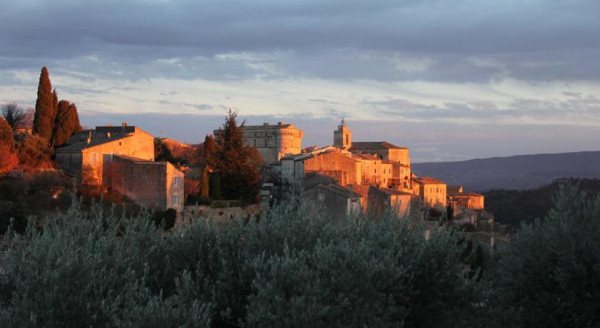 As we alluded to, it's the towns and villages which make much of the difference. Prosperous and cultured, towns such as Avignon, Aix-en-Provence and Arles all play host to annual international festivals, and all still bear the fascinating historical signs of the Roman occupation, so a stay here is a proper mini-city-break. While staying in Vaison la Romaine, St Remy de Provence, Uzès or Gordes offers more of an opportunity to expreince rural Provence, but surrounded by all the comforts and luxuries of town - including transport links and a choice of restaurants. And of course there's our Guru's top spots on the Cote d'Azure, Nice, Cannes, St-Tropez, Antibes, Cap Ferrat, Juan Les Pins, Menton, Fréjus and Saint Raphael, offering coastal charm and beach access. You'll find some of the best hotels in Provence's towns and villages in the sleepier country towns or the lovely hill villages dotting the region - too small to have their own recommendation pages to link through to yet.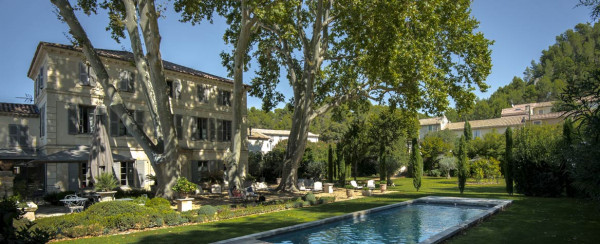 For History Buffs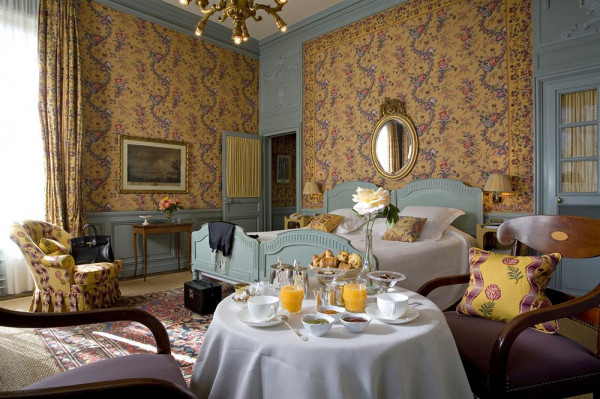 La Mirande in central Avignon is an immaculately decorated former Cardinal's mansion complete with a courtyard full of sculptures and a Michelin starred restaurant.
The Hôtel La Maison de Sophie is a well positioned Art Deco townhouse B&B in Nîmes, just a short stroll from the old Roman arena.
For a romantic stay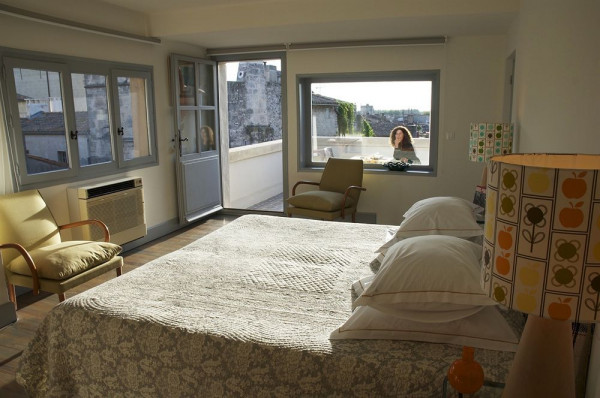 In Provence's Small Towns and Villages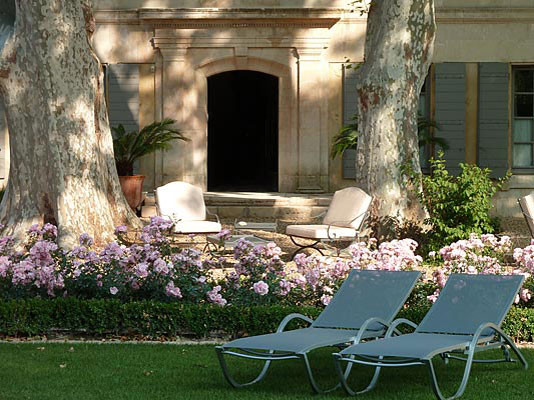 La Bastide de Boulbon is a beautifully renovated mansion with ten rooms and a small pool and lovely grounds in the charming medieval town of Boulbon.
Or consider the beautifully converted sandstone B&B, Les Sardines aux Yeux Bleus in a secluded hamlet setting. There are just three rooms, and a lovely pool and gardens — very rustic-chic.
For families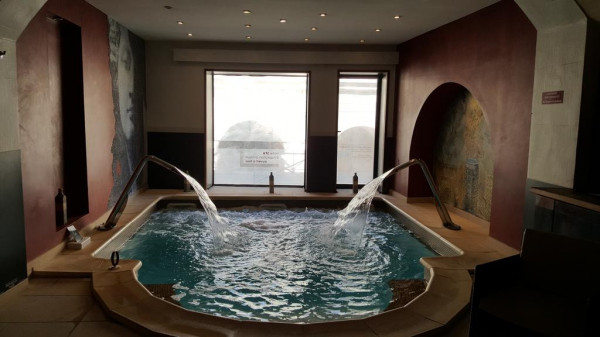 The Hôtel Spa le Calendal is in central Arles, right by the Amphitheatre, and has 38 spacious rooms which offer incredible value for money.
For sunshine and Provencal views, you can't beat the Mas d'Entremont in Aix-en-Provence. Set in peaceful, green gardens, this hotel is more like a set of villas, though there's hotel room type accommodation as well. There are lots of large sliding doors allowing you to let the beautiful Provencal air and sunshine in.
The Best Value Hotels in Provence's Towns and Villages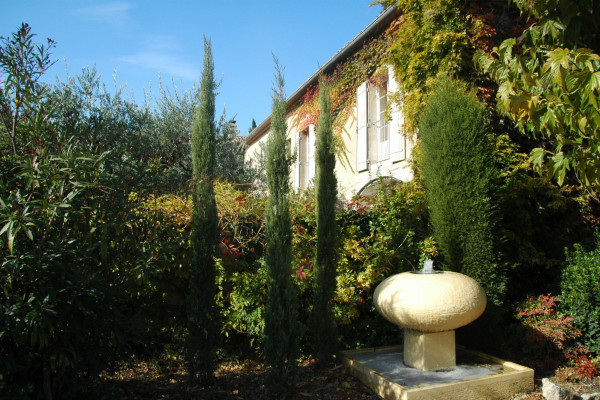 Le Mas des Carassins is a charming stone farmhouses surrounded by lavender bushes and lemon trees and has 22 rooms starting from around €115 per night.
Or there's Le Beffroi in Vaison la Romaine, a traditional hotel converted from a number of beautiful old homes, with 22 rooms starting from around €95 per night.
For Foodies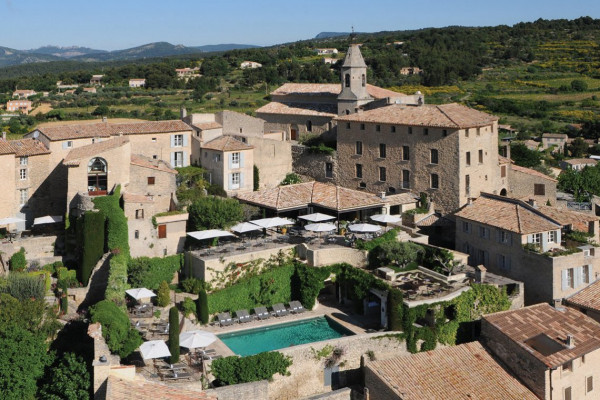 The Hotel Crillon le Brave is a smart hotel in a charming hilltop village, with luxurious rooms, stunning views and a fine dining restaurant,
For something more central try the Villa Gallici in Aix-en-Provence which also has fine dining, on its beautiful terraces when the weather is right.
For a country escape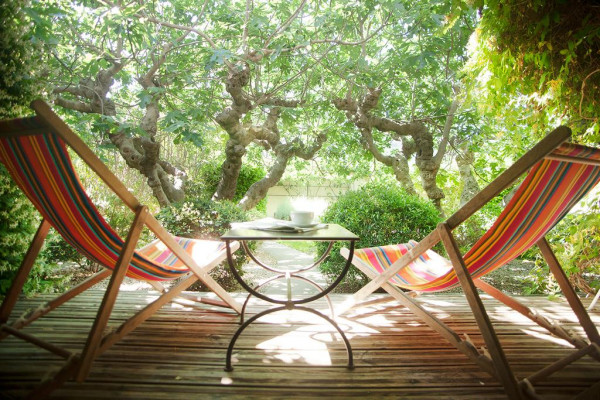 L'Hôtel Sous les Figuiers in Saint-Rémy-de-Provence is a charming, 14 room B&B with private terraces and a garden full of fig trees. As well as the peaceful atmosphere they also run artist's workshops and painting classes.
Or try La Bouscatière right on the spectacular cliff-edge at Moustiers Sainte-Marie, with just five pretty rooms and simple, home-cooked meals.
Still not sure?
posted Wednesday, 13th July 2022