5 of the Best guesthouses on Crete
Crete has a well-developed tourist industry offering everything from hostels to high-end resorts. If you want to avoid either high prices - usually in the luxury resorts around Elounda and Agios Nikolaos - or high-octane 24-hour partying - centred around the Iraklio region of Malia and Hersonisos - a guesthouse can be a good solution. Our pick of the best gueshouses on Crete should satisfy all tastes, with a selection ranging from the cheap and cheerful to the luxurious.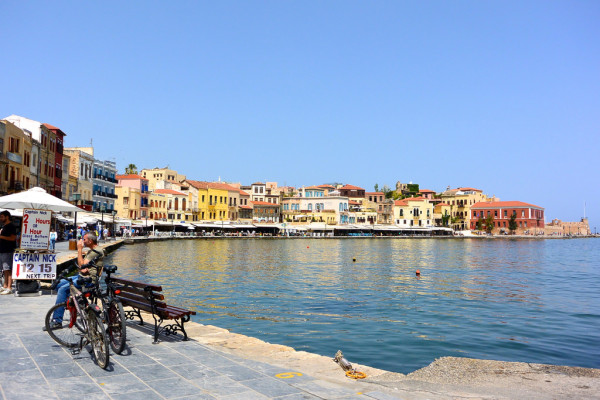 Flickr user Rev Stan
Some of the best areas are around Réthymno in the centre of the north coast, and areas to the west, including Haniá and Chania. Réthymno, for example, has a delightful, medieval old town which still displays its network of Venetian lanes and Turkish houses, and an impressive Venetian fortress. It also boasts Crete's longest sandy beach
Not only can guesthouses be more characterful and more modestly priced, but they are often family-run. Use our guide to the best guesthouses on Crete to bag yourself a worthy bargain.
5 of the Best Guesthouses in Crete
The Best Guesthouses in Chania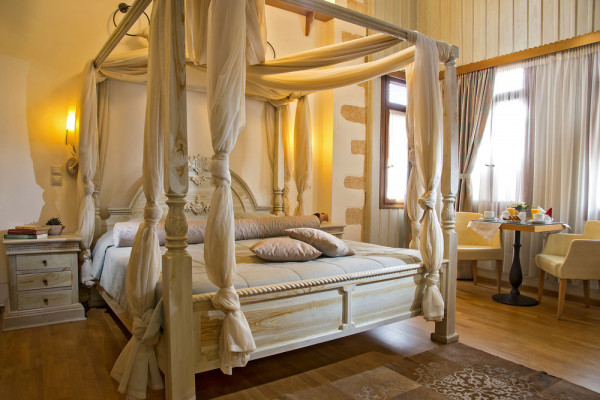 Overlooking a quiet square, but only five minutes from Chania's harbour, Ionas Boutique Hotel is an Ottoman-style townhouse where rooms are cool in white and exposed stone. A pergola-shaded terrace makes a lovely retreat after a day on the beach or exploring.
Right on the waterfront of Chania, Porto Antico is a Venetian townhouse offering 10 cool and comfortable, traditional-style rooms. Be sure to ask for a harbour-view bedroom. There are also more contemporary furnished breakfast-and sitting-rooms.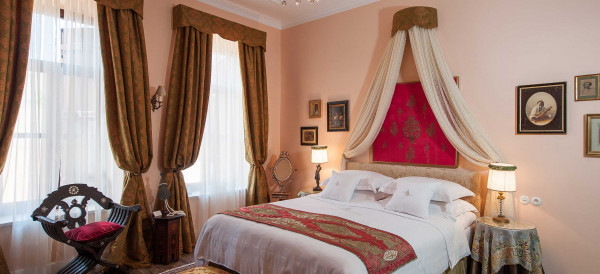 It's worth the (slightly) extra money to stay at La Maison Ottomane, a restored Venetian mansion also in Chania. More like a private house, the three bedrooms mix antiques, wood floors and Persian rugs with modern, marbled bathrooms. Breakfasts are served in the quiet courtyard.
Despite its name, the Splanzia Hotel has a guesthouse feel, with just eight, elegantly rustic rooms and offering great value for central Chania.
The Best Guesthouses in Rethymno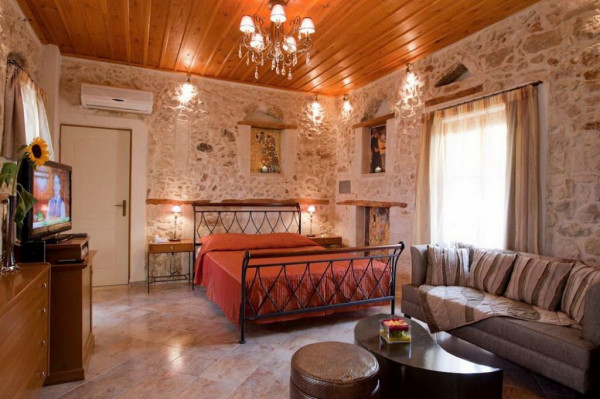 For a richly historic feel, Casa Vitae, an Ottoman-Venetian era townhouse in Réthymno, takes some beating for its price. Rooms are atmospheric with stone walls, wooden floors and raftered ceilings, and are romantically furnished with antiques and rich hangings.
Staying in one of the best guesthouses on Crete can prove one of the best ways to experience the island, but if you can't find your perfect accommodation on our Guru's list of 5 of the best guesthouses on Crete you could:
5 of the Best Guesthouses on Crete
posted Saturday, 29th June 2019
Search the best hotels in Crete