The best hotels near the Hugh Lane Gallery, Dublin
Flickr user infomatique
The Hugh Lane Gallery offers a remarkable collection of Irish art and primarily focuses on contemporary and modern works. Originally founded by Sir Hugh Lane in 1908 with a donation of his own collection to the Dublin Corporation. Now run by the Dublin City Council this is a must visit for anyone interested in Ireland's art scene. The gallery also purchased Francis Bacon's studio from London which has been meticulously moved and rebuilt in the gallery (even down to bringing the dust). Situated north of the river with easy access to the city centre, this is an ideal location to stay for those primarily interested in visiting the gallery. The best hotels near the Hugh Lane Gallery are boutique properties ideal for an intimate and authentic stay.
The best hotels near the Hugh Lane Gallery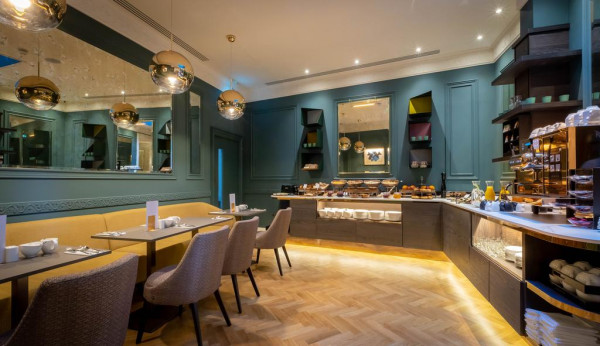 Hotel 7 is a boutique city hotel in a lovingly restored Georgian townhouse. The comfortable rooms boast Smart TVs and a Nespresso machine. Featuring a restaurant and stylish bar. A smart city getaway.
Still not sure which to book? Expand your search to include all our Dublin recommendations, or contact a friendly guru for advice.
Hotel 7

Dublin (Rotunda)

51 rooms from £198

Short fly break - This hotel is perfectly located for a short fly break, with good transport connections to the airport from the city centre

Families - The spacious and comfortable family rooms are great for those travelling with children

City Style - The hotel's central location makes it a great base for exploring Dublin's sights

Sights nearby - Discover the history of Ireland's most famous beer with a trip to the Guinness Storehouse, the brewery where Guiness was born

A boutique city hotel in a lovingly restored Georgian townhouse. The comfortable rooms are dressed in pastel linens and boast Smart TVs and a Nespresso machine. Choose from a range of menus to suit your mood at the hotel restaurant before having a drink at the stylish bar. A smart city getaway. See More

Check Availability
posted Friday, 14th February 2020