10 Best Hotels in Knightsbridge, London
Knightsbridge is the gold-plated, five star, celebrity hang-out, bespoke centre of London. And the 10 Best Hotels in Knightsbridge are Good: they have to be. Two of London's most famous stores: Harrods and Harvey Nichols, call Knightsbridge home, and Sloane Street is studded with the London branches of top global fashion brands. But there is so much more to Knightsbridge than shopping.
Our selection of the 10 best hotels in Knightsbridge reflects the wide range that the area has to offer from some of the most luxurious hotels in London to some of the most private, from the ever popular Grand Dame that is The Berkeley to the design led, contemporary Halkin Hotel.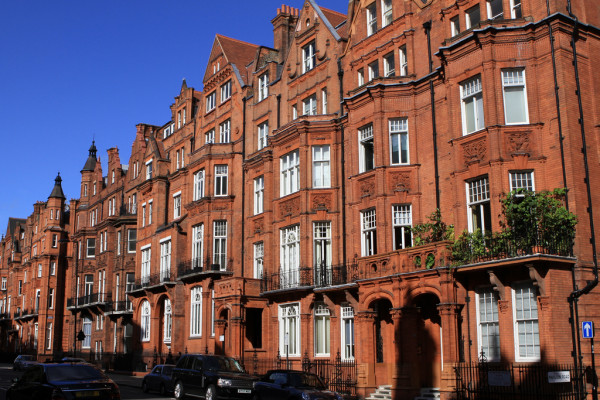 Shiny Things
But First: Why Stay in Knightsbridge?
Knightsbridge is perfectly located for many London's major sights. The Science Museum, the Natural History Museum and the Victoria and Albert Museum are within minutes walk, and everything else is just a short bus or tube ride.
You're also right by Hyde Park with its beautiful gardens, lido, boating lake and riding stable.
For art lovers, the wonderful - and free - Saatchi Gallery is just down the Kings Road, accompanied by a wealth of commercial galleries. And when you're hungry from sightseeing you're spoilt for choice. Heston Blummenthal and Gordon Ramsay have restaurants here and there are plenty of gastropubs, bars and cafes.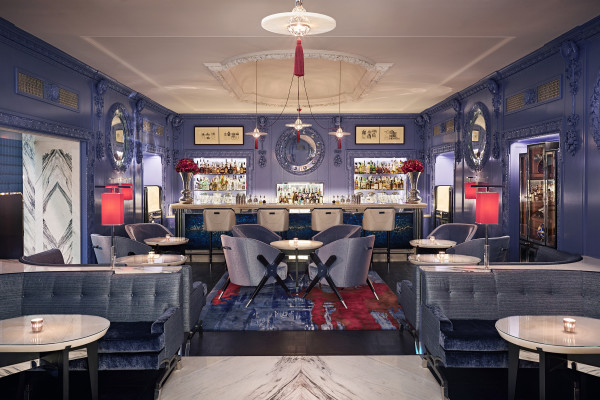 The 10 Best Hotels in Knightsbridge
The Best Hotels in Knightsbridge with a "Big Name"
One of the first so-called design hotels in London, the Halkin is sophisticated and Italian influenced, with its tastefully muted colours and giant beds. Unsnooty, despite its grandness and euro-coolness, it also has a Michelin-starred Thai restaurant. Like many of the best hotels in Knightsbridge, you could have an extremely nice stay never leaving the hotel.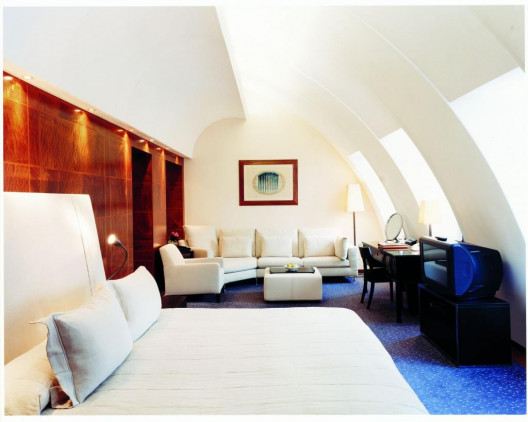 The Berkeley, right next to Hyde Park has a fabulous spa, a rooftop pool, a great bar and a doorman who dresses like Mr Bates in Downton Abbey. The traditional rooms offer cosseted 5 star peace, and the service is impeccable.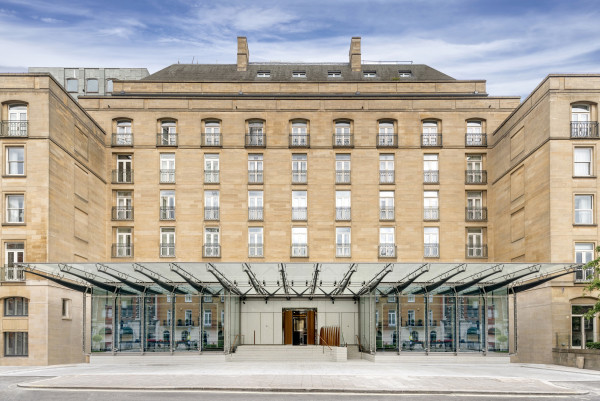 We couldn't have a list of recommendations for the best hotels in Knightsbridge without including the Mandarin Oriental, situated on Knightsbridge itself. In an area bristling with luxury hotels it is one of the grand-daddies of super-luxury. And the location, overlooking Hyde Park, the service and the facilities are out of this world.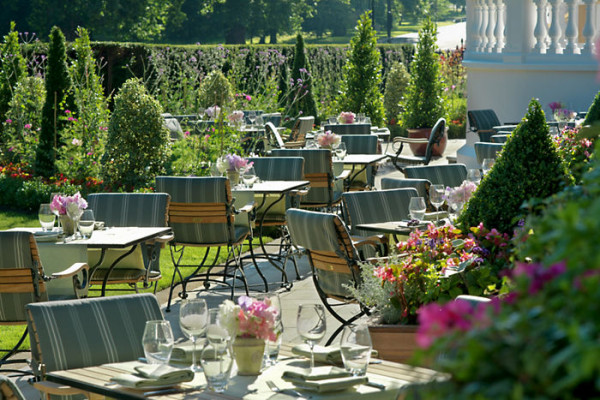 Top Boltholes - Best Hotels in Knightsbridge for Peace
The Beaufort has stylish interiors and fantastic complimentary extras including breakfast, cream tea every afternoon and a resident's bar - perfect for a pre-dinner G&T!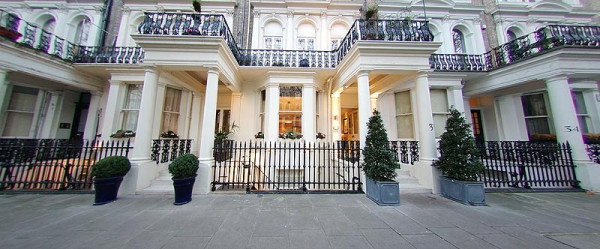 The Capital offers traditional rooms, attentive service and an excellent restaurant which now bears the name of that fish maestro from Cornwall, Nathan Outlaw.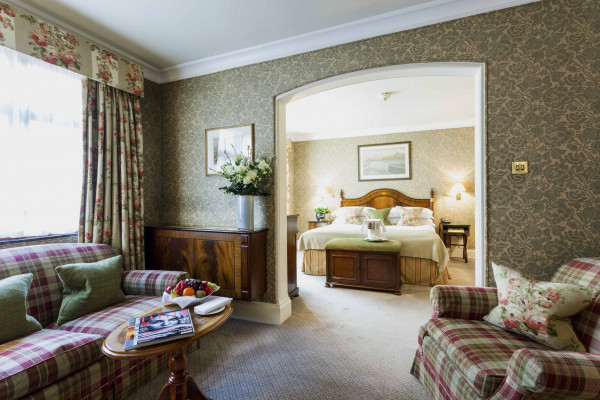 Hotelier and designer Kit Kemp's 44 room Knightsbridge Hotel is cosy and modern. Bedrooms are decorated with rich fabrics and comfortably thick canopy beds. There's no restaurant but there's no shortage of them in the area; and the guests' library is a soothing places to sit and recharge your batteries before going out for dinner.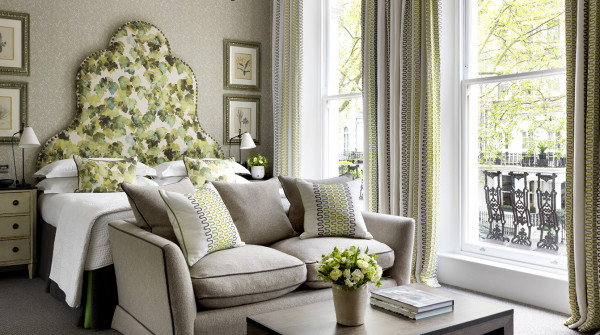 If you're looking for one of the best hotels in Knightsbridge for privacy, then try No 11 Cadogan Gardens, a hidden gem on a quiet residential street. The decor is lavish, with plush fabrics, Murano chandeliers and gilt-edged mirrors everywhere. The restaurant, which serves modern British food is more sparingly decorated with black and white photographs of starry past guests.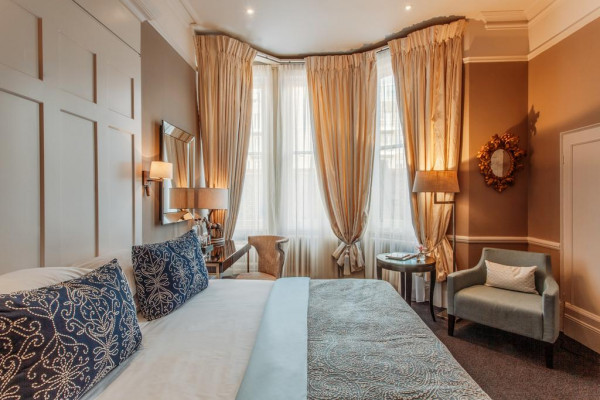 Belgraves hotel is owned by the American Thomson Group, and this is one of the best hotels in Knightsbridge if you're looking for a quietly hip Manhattan vibe. It doesn't feel like an 85 room hotel when you are in the popular restaurant or the cleverly designed library bar which perfectly blends traditional touches with a modern layout.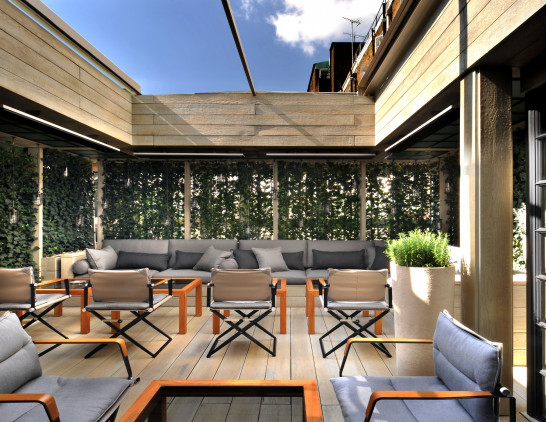 The Best Hotels in Knightsbridge for Shopping
The Levin is one of the best hotels in Kensington for folk who plan for short hops to Harrods after breakfast. Yards from the Qatari-owned department store of delights, it is a cosy and intimate sister hotel to the Capital. The mini bars in the rooms include all the ingredients for making a reviving champagne cocktail and there is a popular bistro, Le Metro, in the basement.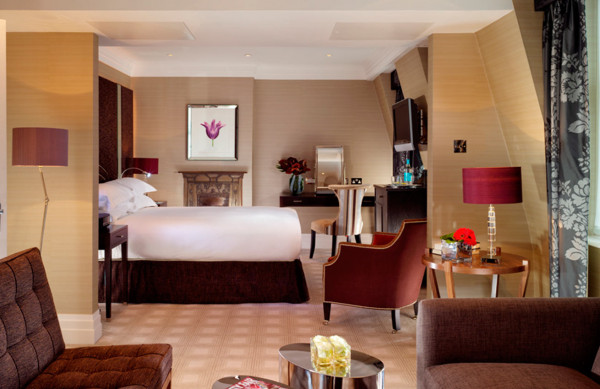 The Best Value Hotels in Knightsbridge
Knightsbridge is not a budget destination, and the majority of the best hotels in Knightsbridge are fairly pricey. But it is possible to stay in the area for less at B & B Belgravia. It's a little cosy and there's no restaurant but the breakfasts are good and the service helpful, jolly and knowledgable.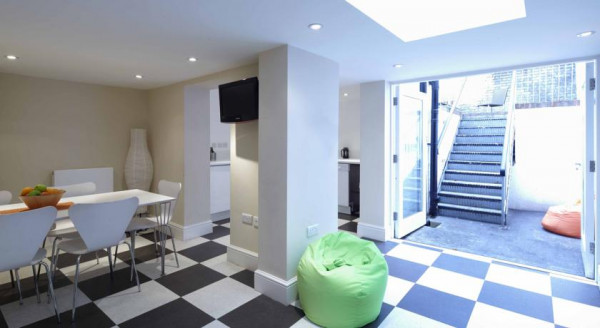 For other budget options throughout London, check out our recommendations for Cheap and Chic London Hotels.
If our pick of the 10 best hotels in Knightsbridge does not have what you're looking for you could:
The 10 Best Hotels in Knightsbridge
posted Saturday, 29th June 2019
Search the best hotels in London