Separated from Marlborough by a mountain range, the tiny region of Nelson sits at the northern tip of South Island and is fringed by Tasman Bay. Indeed, the historic town of Nelson sits on the edge of the bay. Further mountain ranges on the other sides make it a distinct, self-contained area with its own particular micro-climate. This means it's well-suited to growing aromatic grapes such as Riesling, Pinot Gris and Gewurztraminer. Our pick of the best wine hotels in Nelson range from luxury guesthouses to a great value option in the centre of town. Indeed most of Nelson's wine hotels also enjoy lovely views over Tasman Bay.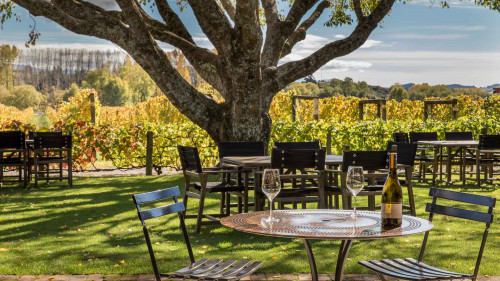 Wine hotels in Nelson for waterfront location
In a pitch-perfect position on Nelson's waterfront, Wakefield Quay House has a huge veranda, the ideal spot for sundowners. The 1905 villa has two large and light-filled rooms, each with window seats in which to curl up and gaze over the watery views. Antiques, original art and modern bathrooms make this a very elegant choice.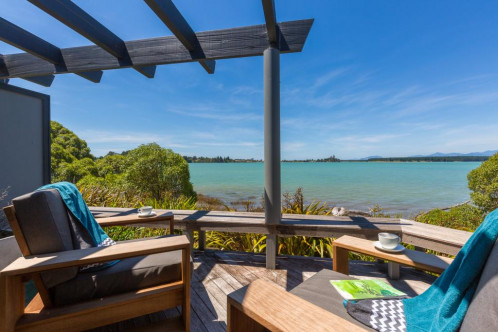 If you want to push the boat out (no pun intended), the luxury villas at Te Koi Lodge sit surrounded by water on the Bronte Peninsula. Smoothly and elegantly decorated in soothing coffees and creams, each sits amongst lush gardens and has a private deck. There's also an outdoor heated pool amid lovely gardens and gourmet dining accompanied by award winning local wines.
For great value
More traditional and homely, the Cathedral Inn is a handsome 19th-century mansion with airy, comfortable rooms, a veranda and a large garden with plenty of quiet corners to doze over a book. Great value, it's also walking distance to some of Nelson's best restaurants.
For foodies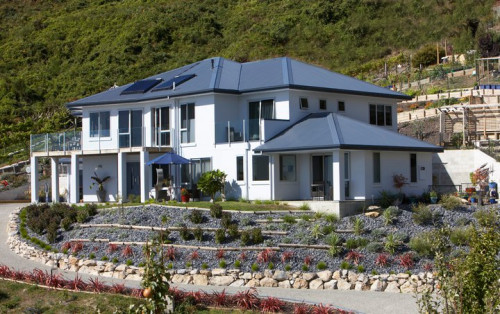 If you want to brush up your cooking skills, as well as your wine palate, try A Culinary Experience, a boutique B&B just outside the city. Gourmet breakfasts, cooking classes and wine-tasting from the host's private cellar - as well as arranged wine tours - are some of the attractions while its two luxury suites have balconies overlooking Tasman Bay.
The region may be small, but the wine hotels in Nelson offer plenty of variety. But if there's nothing here that ticks all your boxes, you can expand your search and take a look at our pick of wine hotels in Marlborough or our Ultimate guide to the best wine hotels in New Zealand.
posted Monday, 5th August 2019
Search the best hotels in Nelson