The 10 Best Hotels in Central Rome
The Modern Centre of Rome is the city's hub for nightlife and shopping. It's also home to the Trevi Fountain and the Capuchin Monastery, a building that is decorated in human skulls. This is also where you'll find a lot of Rome's hotels - and there's really a lot of hotels here. Which is why our Guru's list of the best hotels in Central Rome might be a godsend to anyone planning a Roman Holiday.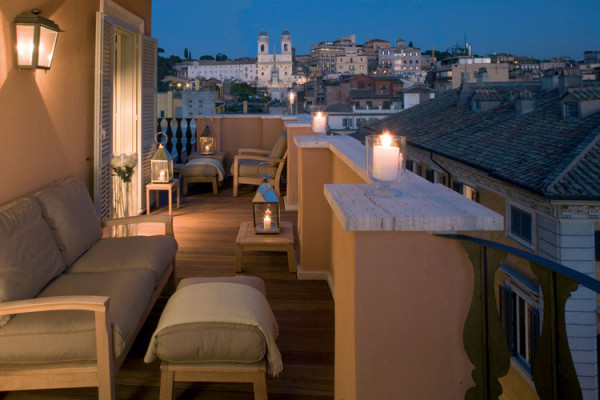 If you're after historic Rome then you might like to consider our Guru's list of the best hotels in the heart of Old Rome, but if you'd like to mix your tours of historic treasures and appreciation of fine art with some shopping and a lively evening out or two, then our list of the best hotels in central Rome is for you.
The 10 Best Hotels in Central Rome
The Best Hotels in Central Rome for a City Break
Close to the Spanish Steps, and with three restaurants, a piano bar and a magnificent roof terrace with spectacular views, the Hotel Valadier is a great choice, along with being a great value choice.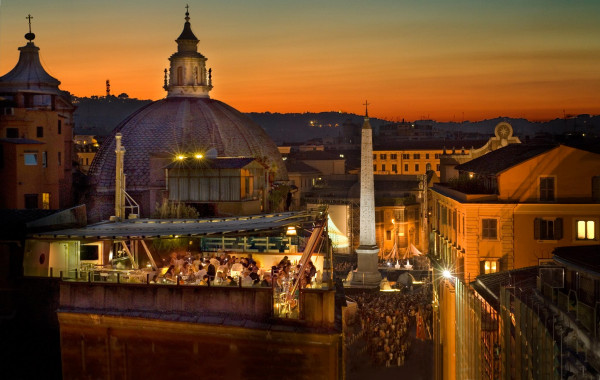 Or you might try Babuino 181, which is almost right next door, a 24 room, boutique hotel with a fabulous breakfast terrace and easy access to the main shopping streets.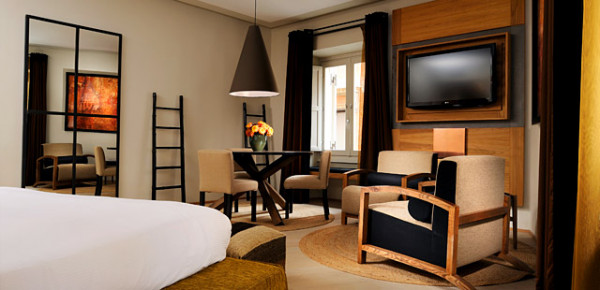 The Best Hotels in Central Rome for Families
The Due Torri is surprisingly peaceful, consider its central location, and offers 26 elegant rooms and four family apartments, in a building which was once home to Cardinals, Bishops and famous noble families.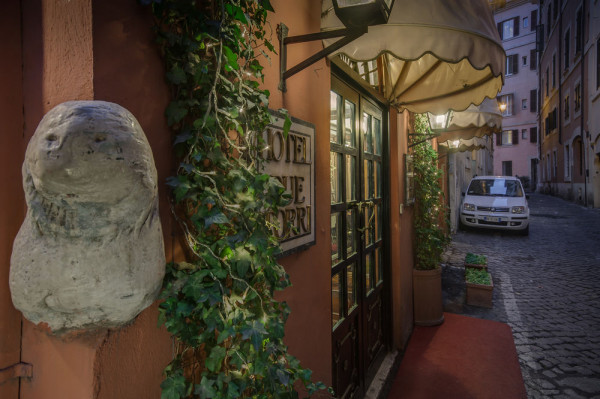 Margutta 54 is a bit different, a sleek collection of six suites with all the mod. cons. which can cater to all types of travellers.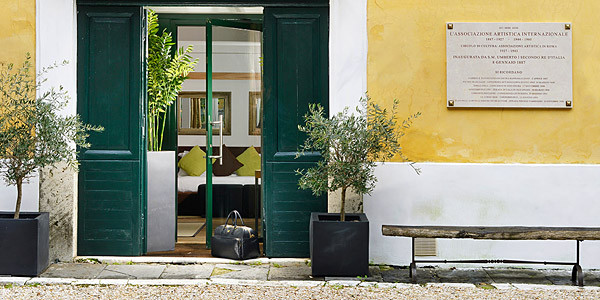 Or you might also try Mario de Fiori 37, another slick set of four self catering suites and apartments.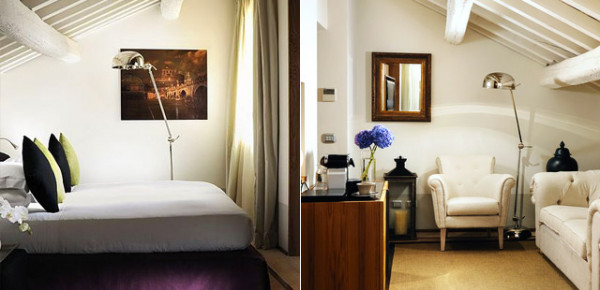 The Best Hotels in Central Rome for Luxury
The Eden is a large and luxurious, five star property with traditional decor and traditional discretion in a great spot that you can really appreciate when dining in the spectacular roof terrace restaurant.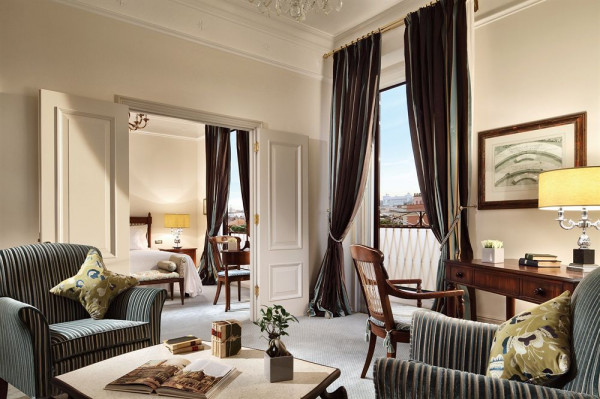 Or you might try the Hotel de Russie, which has a lovely courtyard and garden, and light, airy rooms, and a spa and pool - despite being in the centre of town.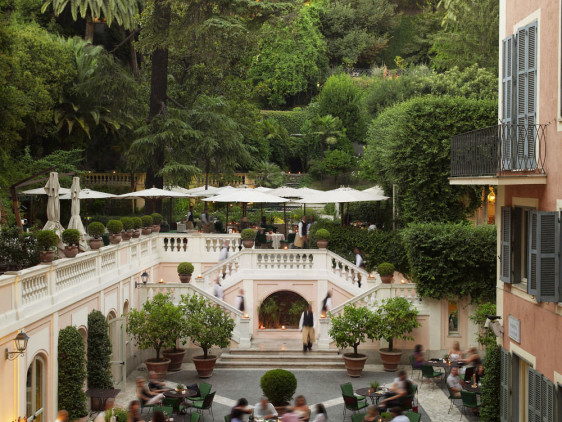 The Best Hotels in Central Rome for Great Value
At around £80 per night the Locarno is in a similar price bracket, and is a 1920s era hotel with a lively bar and understated sophistication.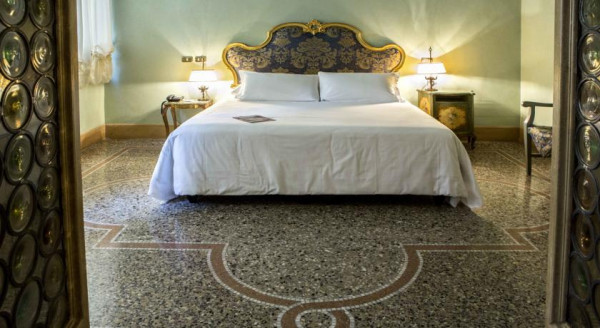 The Best Hotels in Central Rome for Romance
Crossing Condotti offers an oasis of privacy and luxury, with just six rooms and decor which is a happy marriage between nicely chosen Baroque antiques and a modern canvas.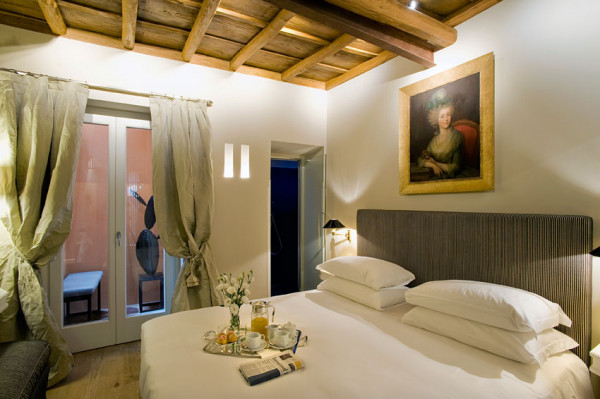 Or, if you want the ultimate in romantic luxury, try La Residenza Napoleone, two incredibly opulent apartments dripping in old world romance, with huge oils, taffeta silks and beautiful antiques. They also offer an in-house cook.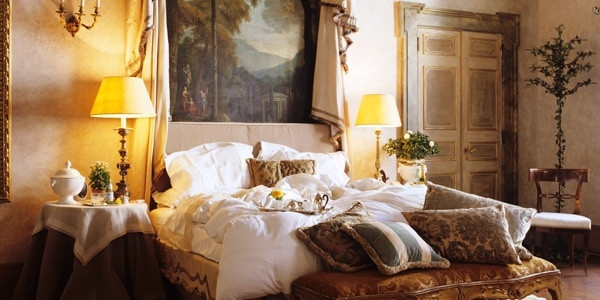 The Best Hotels in Central Rome for Something Special (These are actually numers 11 and 12, but they're too good to leave off the list)
The Piazza di Spagna 9 is a beautifully designed mansion in the heart of Rome with just six, individually decorated rooms, a Turkish steam bath and its own contemporary art gallery.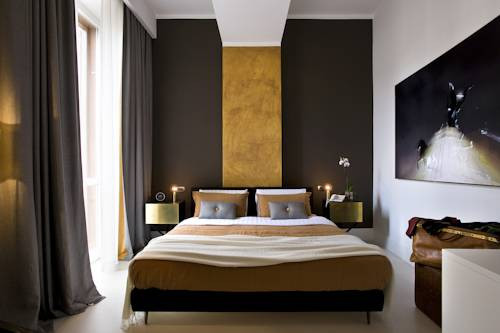 The Portrait Suites, in the fashion district, are a collection of 11 luxurious, boutique style suites with haute couture furniture, kitchenettes, marble bathrooms and private terraces.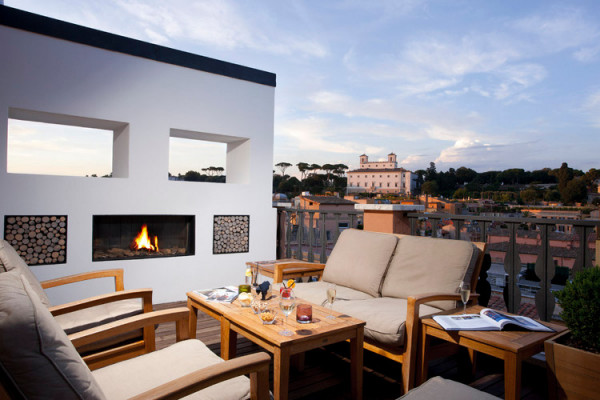 If you haven't found your idea of the best place to stay in Rome on our Guru's list of the best hotels in central Rome, then you could:
The 10 Best Hotels in Central Rome
posted Monday, 6th May 2019