✓ Check Availability
✓ Save time, save money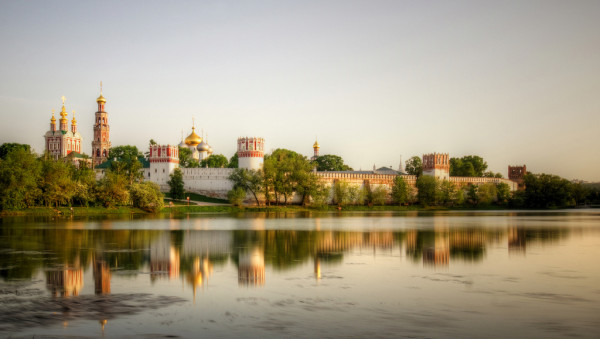 Flickr user mariusz kluzniak
Requirements: Before you go
Any trip Moscow starts a few weeks before you travel, when you have to apply for a tourist visa. It is impossible to enter Russia without a visa, so be mindful that you will need to allow a couple of weeks leeway prior to your trip to sort it out - you can't just decide to enjoy 36 hours in Moscow, completely on the spur of the moment. If you want to do it yourself, applying is fairly straightforward and can be done through this website.. It is important to note that you must also buy a Russian Tourist Invitation. After applying online, you have to make a trip to Russian Visa Applications centre in either London, Manchester or Edinburgh to have the visa processed. It is possible to pay extra for express one-day processing but standard processing takes five working days. The total cost of the visa, including the voucher, visa and servicing fees is around £100.
Transport : How to get there and how to get around the city
Moscow has three airports that deal with international flights:
Sheremetyevo (SVO) which 18 miles or 29 km northwest of the city centre.
Domodedovo (DME) which 26 miles or 42 km south of the city centre.
Vnukovo (VKO) which is 17 miles or 28 km southwest of the city centre.
These airports are serviced by major airlines including British Airlines, Aeroflot, KLM, Lufthansa Airlines, Turkish Airlines and Air France. There are many others, but not all fly direct.
These easiest way into the city centre from the airport by public transport is the Aeroexpress train. It's a thirty minute service (470 rubles for a single - approx £6) that takes you to one of three central Moscow rail terminals: Paveletsky (Domodevovo), Belorussky (Sheremetveyo) and Kievsky (Vnukovo).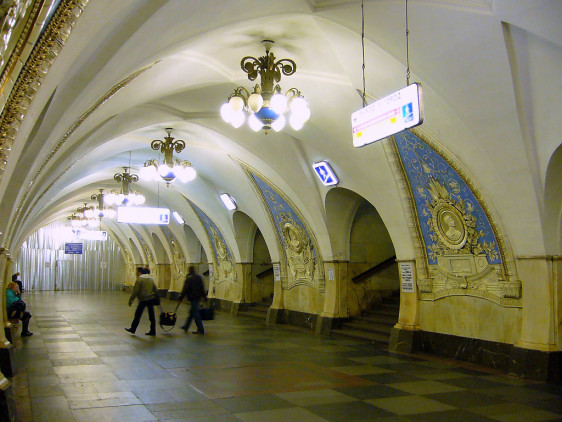 Flickr user yeowatzup
Once in Moscow, the best way to travel around the city is by the Moscow Metro (50 rubles- around £0.60 for a single ticket). Indeed the metro is a must-do on most tourist lists; nowhere else will you find such stunning stations, many of which are more akin to art galleries than transport hubs! It is however important to note that the metro operates predominantly in Russian (there's not much concession here if you don't speak the lingo), so be on the ball when you're on the underground so as not to miss your stop!
Accommodation: Where to stay
The city's downtown is home to some of the world's leading hotels so choosing where to stay can often be difficult, especially when you've only got 36 hours in Moscow!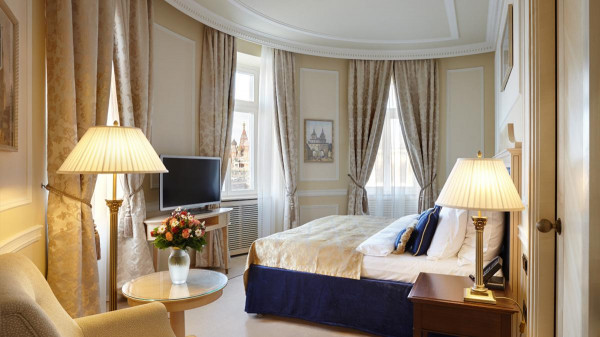 For Location
It's hard to look past the magnificent Ritz-Carlton Moscow, which is a stone's throw from Red Square and the Kremlin right in the heart of Moscow city centre (rooms start at £275 per night).
Alternatively (just across the river from St Basils and the Kremlin) what about the Baltschug Kempinski? It was the first Western hotel to venture into the city after the collapse of the Soviet Union and is still a fabulous five star property in a superb location (doubles from around £210).
For History
For history aficionados the Radisson Royal Hotel is a must. It is one of Stalin's neoclassical 'Seven Sisters' built in the 1930s, originally called the Hotel Ukraina. Looming over Moscow and overlooking the Mosckva river, it is a truly mesmerising spot (rooms start at £178 per night).
For Something Different
Forget all the opulence and grandeur of Moscow's classic hotels and spend a couple of nights at the ultra modern Barvikha Hotel & Spa. It might not be the obvious choice for 36 hours in Moscow, away from the buzz of the city centre, but this minimalist, chic hotel will provide perfect sanctuary from the frenzied pace of downtown Moscow (rooms start at £313 per night).
For Good Value
Central and smart, The Golden Apple Hotel is a great value option in the middle of Moscow. Location and value stack up to create a winning combination (rooms start at approx £100 per night)
Sights: Things to do
Day One:
First stop on anybody's trip to Moscow should be a visit to Red Square. Right in the heart of the city its magnificence comes both from its intricate detail but also its incredible size. Get there in the morning and explore the disneyland domes of St. Basil's Cathedral (9am-5pm) and if you're not feeling queasy visit Lenin's embalmed body (open from 10am-1pm).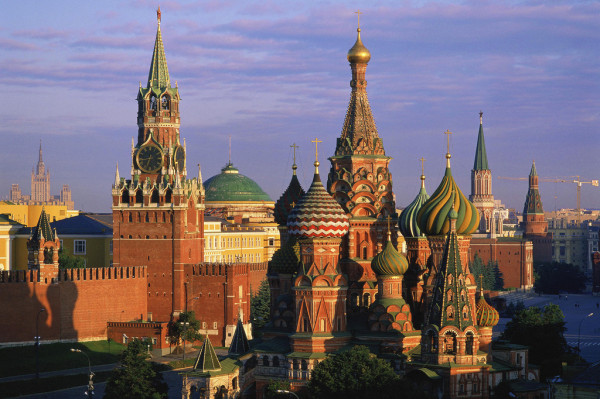 Flickr user yolanda.white84
Then pop into the Kremlin. There's so much to take in here that you could easily spend the whole morning, but as you've only got 36 hours in Moscow, you can streamline it to just the Armoury (tickets are 700 rubles - approx £9, opening hours 10am-6pm) with its extraordinary collection of Russian artefacts, including the infamous Faberge Eggs, or one of the numerous cathedrals or palaces within the historic complex.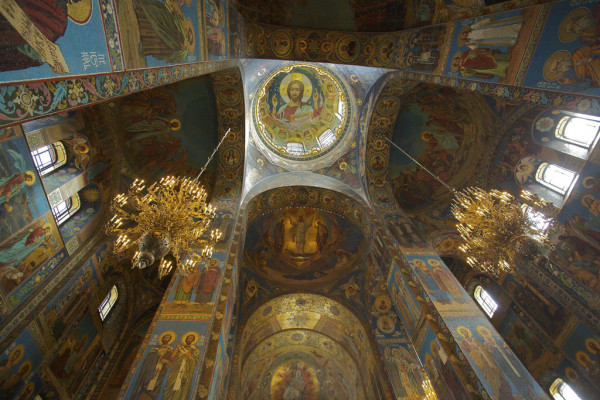 Flickr user BRJ INC
From there, take a short walk across the river to the magnificent orthodox Church of Christ the Saviour (10am-5pm). Explore the building's fascinating history, that saw it completely demolished by Stalin in the 1930s to pave the way for a Palace of the Soviets, a project that was never finished. For a long time it was merely a public swimming pool but was finally restored to its present state after the fall of the Soviet Union - indeed story goes that many people had kept pieces of the church when it was destroyed, which they returned to the restoration, so that they could be incorporated into the new building.
If by then you're feeling hungry, have lunch in the nearby restaurant & bar Strelka, just a short walk across the Mosckva river (also a good place in the evening for a drink).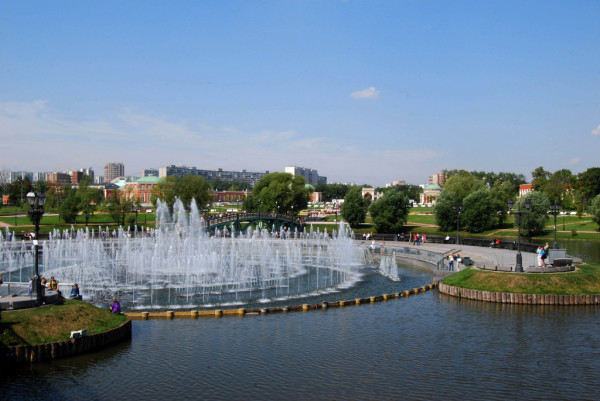 Flickr user BBM Explorer
After lunch, take the metro south to Tsaritsyno and enjoy an afternoon exploring the beautiful Museum Reserve Tsaritsyno, a park built by Empress Catherine II in the late 18th century. Explore the stunning palace and beautiful surrounding grounds.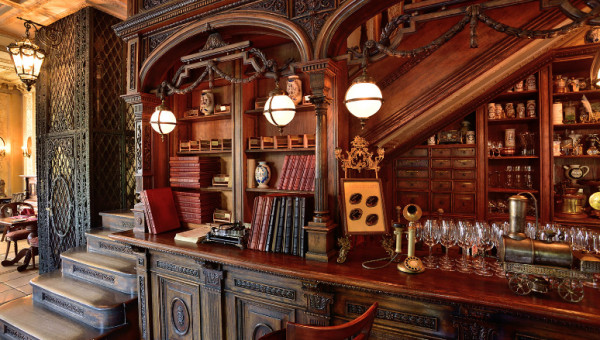 In the evening, have a traditional Georgian meal at Kazbek on 1905 Goda Street, a place that combines delicious food with an atmospheric setting. Alternatively you could dine in the fabulous Cafe Pushkin. Here the interior is antique filled and atmospheric and the food is top notch Russian fare. For drinks afterwards head to Mendeleev, an excellent cocktail bar near Trubnaya metro station.
Day Two:
Start by heading north of the city centre on the metro to station VDNKh and head to the National Museum of Space (10am-7pm). It's an immersive learning experience that takes you through the history of Russia's exploration into space.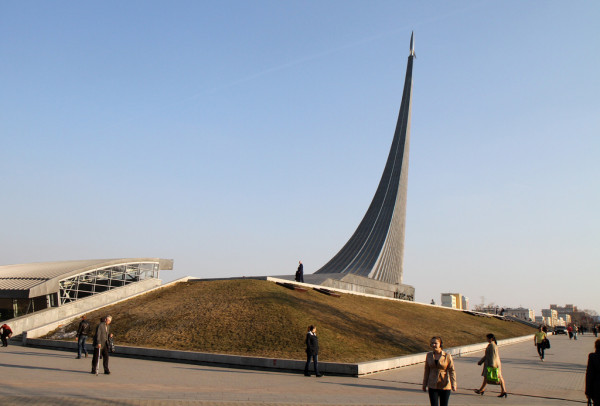 Flickr user Jason Eppink
This links in nicely with a visit to VDNKh, which was built by Stalin in the 1930s as a grandiose display of the Soviet Union's economic achievements. It's a huge park full of monuments and pavilions to each country of the Soviet Union, all built in the neoclassical style favoured by Stalin. The park is home to a variety of exhibition centres and museums. There are plenty of restaurants throughout the park to have lunch at.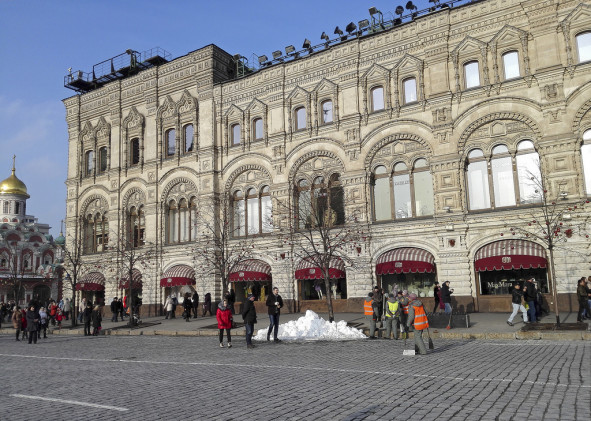 Flickr user Katya
In the afternoon, enjoy strolling through the heart of Moscow and do a bit of shopping in the area around the Bolshoi Theatre serviced by the Lubyanka metro stop. Be sure not to miss out on magnificent GUM department store on Red Square. This classic shopping arcade is home to some of the world's leading designer labels and is worth exploring simply to see its stunning architectural features (especially its famous glass roof). It's also where the population used to queue for their rations during the Soviet era, so a greater contrast cannot be imagined! A great place for coffee nearby is called Good Enough on Sadovaya-Triumfalnaya street.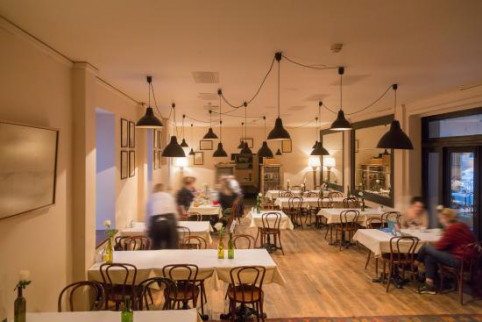 Flickr user Katya
For food in the evening head to a delightful wine bar and restaurant called Dom 12 near Park Kultury metro station. If you're looking to kick on afterwards, the bar in the basement is a great place to enjoy a few drinks.
Unless of course your 36 hours in Moscow has flown by too quickly and you need to head back to the airport......
comments powered by

Disqus
Search the best hotels in Moscow