The 10 Best Hotels for Cyclists on Mallorca
Scenic Mallorca, with its bright blue sea and coastline which ranges from rugged and dramatic to calm and sandy, and its mountain ranges, is a wonderful place for a cycling holiday. The light is gorgeous, the colours are bright and the weather is pleasant for most of the year. Plus there's an excellent range of riding terrains, from leisurely to seriously demanding! Mallorca's shoulder seasons, and even winter, have become extremely popular with cyclists, so you still need to book ahead when it comes to the best hotels for cyclists on Mallorca.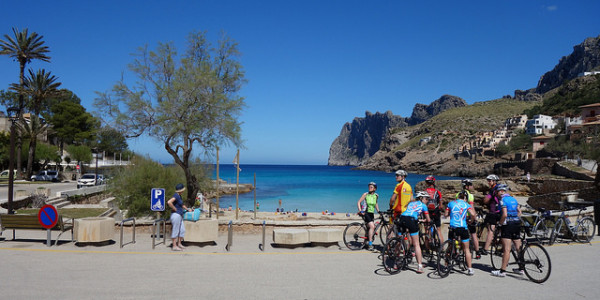 Philip McErlean via Flickr
Our Guru's recommendations for the 10 best hotels for cyclists on Mallorca include great places to rest and recuperate after tacking the Sierra de Tramuntana, which dominate the western side of the island, they have recommendations in Alcúdia, favourite of Team Sky, and in Port de Pollença where there's a Rapha pop-up shop. They've also chosen some remote rural bases and some great hotels by the sea. Many of our recommendations for the 10 best hotels for cyclists on Mallorca aren't too far from a bike shop these days, and you can easily hire a high performance bike if you don't want to bring your own.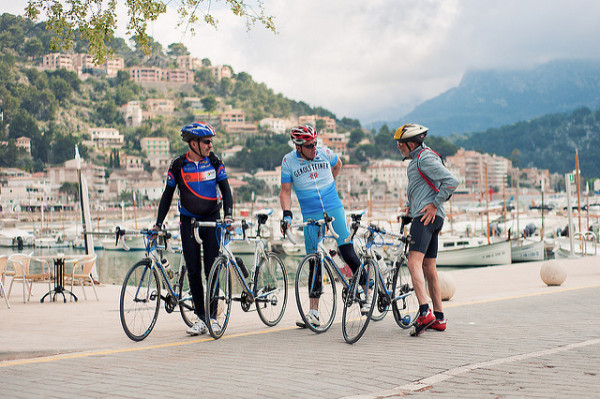 Eric Wüstenhagen via Flickr
The 10 Best Hotels for Cyclists on Mallorca
The Best Hotels for Cyclists to Treat Themselves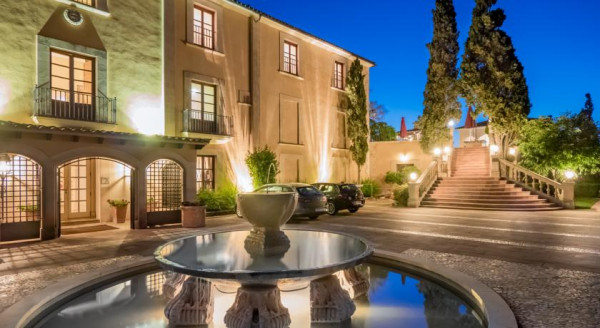 Son Julia is an historic mansion with 25 large, elegant rooms surrounded by a 300 year old garden and its own vineyard. There are exquisite views from the terraces and patios, a choice of two pools and a gourmet restaurant. As well as having carbon racing bikes you can use, there's also a gym onsite.
The Best Hotels for Road Cyclists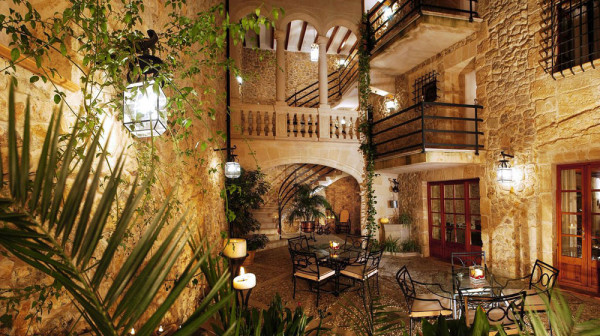 Cas Comte Petit Hotel & Spa is in Lloseta, a perfect, central base for exploring the island. There are 14 charming rooms and suites with stone walls and exposed beams, plus a riooftop pool, a great restaurant and a pampering spa menu.
Equally well located, but in a more rural setting is the Finca Es Castell, a pretty, contemporary-style finca offering stunning views from its 12 bedrooms over the surrounding countryside, There's also an excellent restaurant, cobbled patios, ancient vines and white-washed walls.
Run by an English couple, Fowlers Hotel is a charming, seven room B&B decorated with antiques. The rooms have private terraces and sea views - some have their own hot tub as well. There's an outdoor pool and you're in the old part of pretty Cala D'Or.
The Best Hotels for Mountain Bikers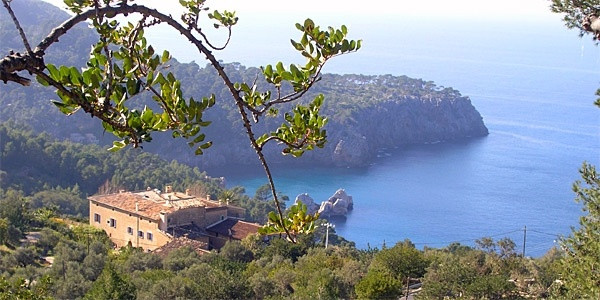 Son Palou is in the hills, just outside Sóller, and has 12 rooms with beautiful valley views. This is a discreet, family-run hotel with sandstone walls and a terracotta roof. If you treat yourself to a junior suite they have their own whirlpool baths.
S'Hotel d'es Puig is a friendly, nine room hotel with mountain views and ample breakfasts! There's a pool on the sunny terrace, an honesty bar and the suites and two-bedroom apartments have private balconies. You're also by the sea in Deia.
The Best Hotels for Scenic Cycles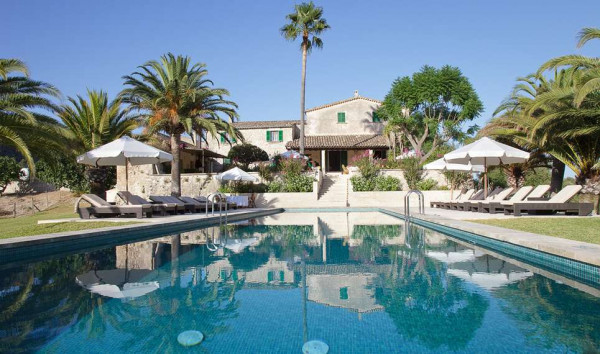 Monnaber Vell is a simple, tranquil hotel set against a beautifully rugged backdrop. Its interiors are decorated with stone and wood and neutral colours, echoing the landscape. There's a Mediterranean restaurant and an indulgent spa.
La Moraleja in Port de Pollença has the best of both worlds, with views of both the coastline and the mountains. There are 22 elegantly designed rooms with large terraces, and there's a choice of formal or informal dining. Plus there's a games room, library and a collection of vintage cars. This is a great hotel for anyone wanting an active break.
The Best Value Hotels for Cyclists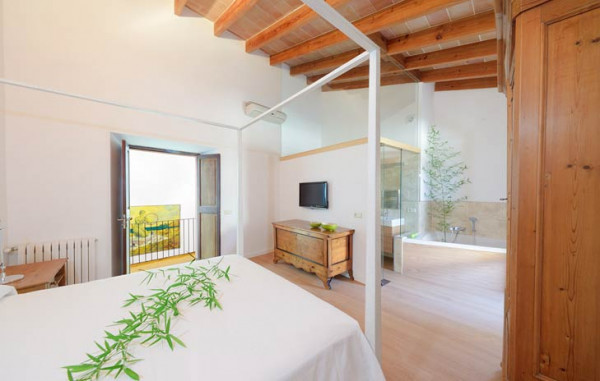 Can Tem is a quiet, no-frills, six room hotel in Old Town Alcúdia. There's a warm welcome, a lovely stone courtyard and you're close to the beach.
The Petit Hotel, in picturesque Fornalutx, is a traditional, eight room hotel with spacious suites and stunning valley views. There's also a wonderful garden and an infinity pool. Plus you're in the heart of the Sierra de Tramuntana.
Or you could book into Son Cardaix in Artà, a traditional country estate turned agrotourismo. There are just nine bedrooms, with exposed stone and four poster beds. You're close to the Nature Reserve of the Levant.
Still not sure which of our Guru's recommendations for the 10 best hotels for cyclists on Mallorca might be perfect for you?
The 10 Best Hotels for Cyclists on Mallorca
posted Thursday, 29th September 2016
Search the best hotels in Spain