The 10 Best Spa Hotels on Mallorca
With its spectacular coastline, promise of regular sunshine, reputation for great food and for friendly locals, Mallorca is the perfect setting against which to relax and be pampered. Especially if you're booked into one our recommended 10 best spa hotels on Mallorca.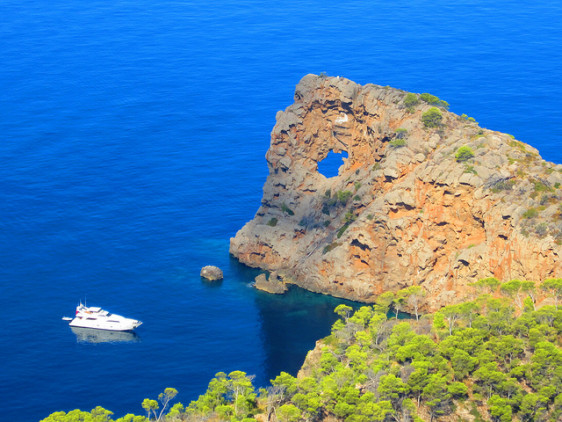 Kim via Flickr
Our Gurus have worked their hardest, sampling spa treatments, relaxing by near-perfect pools, tasting the best wares hotel restaurants have to offer, and now they're ready to make their recommendations for the 10 best spa hotels on Mallorca.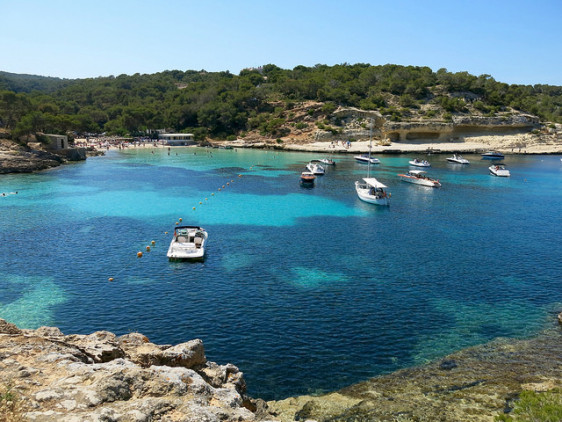 Kyle Taylor via Flickr
The 10 Best Spa Hotels on Mallorca
For top notch luxury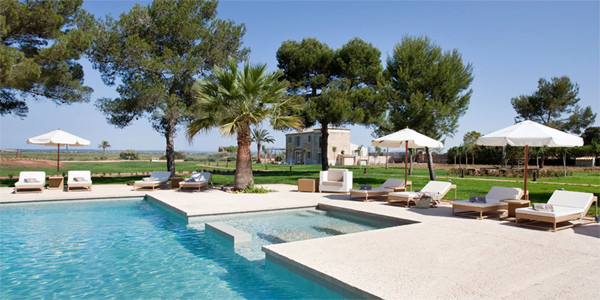 Font Santa is a beautiful five star spa hotel converted from a sandstone house just striking distance from Mallorca's best beach. There are 25 chic, all-white rooms and suites, a fantastic restaurant and picturesque grounds and pool.
The idyllic Son Brull Hotel and Spa in Pollença is a deluxe resort with a very popular restaurant and a spoiling spa. Set amid its own vineyard there are beautiful views and great walks.
The Jumeirah Port Soller Hotel & Spa has a beautifully designed, traditional exterior, but is totally modern in every other way. An eye catching infinity pool is what draws most of the guests, as do the award winning spa and restaurants.
The Most Romantic Spa Hotels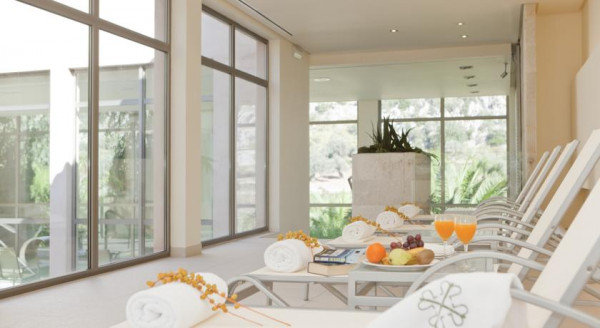 L'Hermitage Hotel & Spa is a remote country house and spa hidden in a peaceful olive- and fruit-growing valley deep in the mountainous interior of the island. The main building is a pretty, fortified 17th-century stone manor house, with 20 cool, comfortable bedrooms and an outdoor pool, two tennis courts, sauna, spa and charming staff complete a near perfect picture.
Right on the Mediterranean, Hospes Maricel is a dreamy hotel with 44 beautiful rooms, a wonderful infinity pool which flows right into the sea and an idyllic terrace restaurant. Romantic and secluded.
Cas Comte Petit Hotel & Spa is a luxurious adults only hotel in a traditional Mallorcan town. There are 14 rooms and suites with charming original features. There's also a wonderful roof terrace with a pool and great restaurant with authentic Mallorcan cuisine. You're also well positioned to do some sightseeing.
The Best Spa Hotels for Families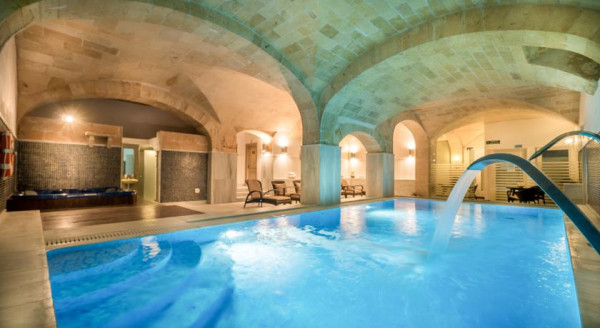 Son Julia is an historic mansion turned elegant hotel. There are 25 rooms and suites, a choice of two pools, a gourmet restaurant and a vineyard. It's surrounded by 300 year old gardens and the views are beautiful every direction you look.
The Hotel Esplendido in Sóller has 74 rooms and suites with a contemporary feel, plus an extensive spa menu, a pool, sea-facing terraces, gardens and a private beach. They also offer activities for the kids and there's an excellent restaurant.
For good value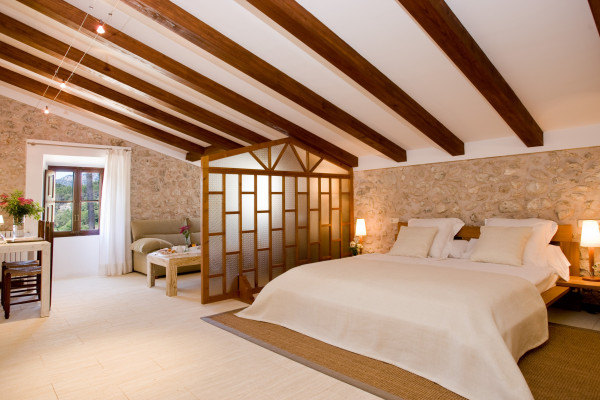 Monnaber Vell is a simple, unpretentious, 13 room hotel surrounded by a beautiful, rugged backdrop. The interiors are all stone, wood, natural fibres and neutral colours which are designed to echo the landscape - sounds relaxing, doesn't it. There's also an a la carte Mediterranean restaurant and an indulgent spa.
La Moraleja is a chic, boutique hotel sandwiched between the beaches and the mountains - with views of both. There are 22 elegantly designed rooms showcasing interesting artworks, and offering great views from their large terraces. There's also a luxury wellness centre and spa, a choice of formal and informal dining, and a poolside bar, a games room, library and a collection of vintage cars on-site.
Still not sure which of our Guru's recommendations for the 10 best spa hotels on Mallorca might be perfect for you?
The 10 Best Spa Hotels on Mallorca
Campos (Colonia de San Jordi Km 8,2)

A beautiful Five Star hotel in the countryside within striking distance of Mallorca's best beach. A sunny sandstone house with contemporary chic all white rooms and suites. Fantastic restaurant, picturesque grounds and pool, and extensive spa. A definite spot for romantics and food lovers.

Foodies - A fabulous restaurant.

Honeymoons

Spa breaks

5* Luxury - Very high service standards.

Recommended by - CN Traveller, I Escape, Mr & Mrs Smith

Check prices

Pollensa, Mallorca

A super deluxe and undeniably trendy hotel with restaurant, bar & spa outside Pollença. Produce for the fantastic restaurant comes straight from the farm, or neighbours. Standing above its own vineyard, it's ideal for couples wanting to escape and unwind in a blissfully spoiling environment.

Romantic Break - Ideal couples getaway, cocktails by the pool, wine and gourmet cuisine in the restaurant and effortless style in the rooms.

Spa breaks - A modern spa with sauna, Turkish steamroom and massages- treatments making the most of Mallorca's natural produce.

Great walks - A great starting point for walking at the foothills of the Tramuntana mountains.

Sailing - Boat hire and lessons can be organised from the hotel.

Recommended by - Mr & Mrs Smith, I Escape, Kiwi Collection, Relais & Chateaux

Check prices

Balearic Islands, Mallorca

Luxurious global chain bringing you unique island accommodation. Beautifully designed, traditional exterior, totally modern in every other way. An eye catching infinity pool is what draws most of the guests, as do the award winning spa and restaurants.

Families - Kids club for the little ones; spa and fine dining for Mum and Dad

Romantic Break - Sweeping suites with private hot tubs and candlelit dining

Swimming Pool - Outdoor pool

Private Hot Tub

Check prices

Carretera Andratx, Mallorca

A sizeably grand 5 star hotel with bright, contemporary rooms situated on the seafront outside Palma. Great old school service and wonderful views - for couples and families with older children. Awarded 'the best breakfast in the world' at the II Summit of Madrid Fusión

Restaurant - The Senzone Restaurant hosts the best Chefs of Japanese gastronomy in Spain.

Sit-out Terrace - A spectacular terrace that juts out into the sea.

Seaviews - A romantic backdrop to any occasion.

Quiet - Set in the seclusion of the bay.

Recommended by - Mr & Mrs Smith, Tablet, Kiwi Collection

Check prices

Lloseta, Mallorca

A luxury adults only hotel in a traditional Mallorcan town with a fantastic spa. Charming rooms and suites have stone walls, big comfy beds, and wooden beams. Wonderful views from the roof top pool terrace, excellent food, and pampering spa therapies. The perfect base for exploring the island.

Spa breaks

Sights nearby - Monastery of Lluc, Castle of Alaró, and famous towns of Valldemossa, Soller and Pollença.

Great walks - There are great walks in the Sierra de Tramuntana. Or walk the Cape of Formentor.

Spa - Ayurvedic spa treatments

Recommended by - CN Traveller

Check prices

Son Julia 25 rooms from £219

Llucmajor

Historic mansion beautifully restored offering large, elegant rooms and bathrooms. Surrounded by 300-year-old gardens, its own vineyard and views from terraces and patios. A gourmet restaurant serves delicious food and wine. Choice of two swimming pools. Ideal for family holidays or a break for two.

Spa breaks - A heated pool, jacuzzi and a Turkish steam bath along with several other beauty treatments available

Foodies - A great onsite restaurant serves a unique mix of Mediterranean and Asian cuisine

Active Holiday - Sports and activities, a gym and carbon racing bikes

Private Hot Tub - Available in The Deluxe, Grand Suite and Suite Room Category

Check prices

Orient (Mallorca)

Off-the-beaten-track country hotel hidden in the beautiful Mallorca countryside. Chic, contemporary decor mixed with traditional period features. Spa and outdoor pool with mountain views. A rural oasis surrounded by olive groves and fruit trees.

Spa - Includes jacuzzi, sauna, steam bath and indoor pool; aromatherapy, massages and body treatments

Traditional - Rooms are decorated in a traditional Majorcan style with modern touches

Great walks - Located in the middle of the Sierra de Tramontana

Sights nearby - Beautiful surrounding lakes and mountains

Check prices

Soller, Mallorca

A stylishly retro hotel catering to both couples and families with kids. Attractive rooms and suites with vintage touches, plus two outdoor pools, spa facilities, sea-facing terraces, and excellent bistro dining.

Views - Great views from hotel

Spa breaks

Beach Life

Families

Recommended by - I Escape

Check prices

Campanet, Mallorca

A simple, unpretentious hotel set against a beautiful rugged backdrop. Interiors of stone, wood and neutral colours echo the landscape. An a la carte restaurant offers tasty Mediterranean dishes. The indulgent spa makes this a wonderful rural escape, an excellent base for walkers and nature-lovers.

Golf

Back to Nature

Hideaway - Tranquil and intimate.

Local markets - Good for local colour.

Check prices

Cala Sant Vincenç (Cala Sant Vicenç)

A chic boutique hotel located close to the beaches and mountains of Mallorca. Elegantly designed rooms showcasing interesting artworks offer great views from the large terraces. Formal and informal dining options and a poolside bar. A games room, library and a collection of vintage cars on-site.

Total relaxation - A luxurious wellness area to enjoy a sauna, a dip in the hoth tub, a massage or natural skin treatments

Active Holiday - The hotel is a great base to indulge in various sports activities that the island has on offer

Great walks - Walking excursions can be organised and are a great way to explore the surrouding areas

Diving - For more experienced divers

Check prices
posted Tuesday, 27th September 2016
Search the best hotels in Spain