Guesthouses and B&Bs on Tenerife
The largest of all the Canary Islands, Tenerife has wonderful white beaches, great water-sports and is very family-friendly. But it's not all about package-holiday hotels. It is possible to find places to stay that offer authentic Canarian character whether in the architecture, furnishings and food or in the warmth of the welcome. Use our guide to the best guesthouses and B&Bs on Tenerife to plan your low-key getaway. Just don't expect our choices to be near the big bustling resorts. Our favourite B&Bs and guesthouses tend to be more off-the-beaten-track affairs!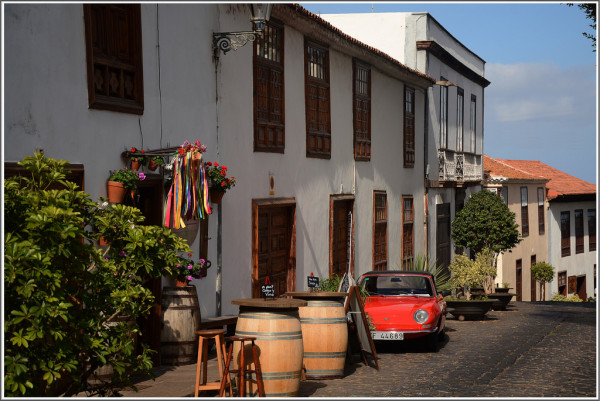 Flickr user Miguel Angel Garci
More often than not these guesthouses and B&Bs are family-run, sometimes on a working farm or vineyard, sometimes in a traditional village house. Usually they offer a peaceful retreat; they definitely offer an individual style and charm. And almost always they offer great value for money. We have selected the best guesthouses and B&Bs on Tenerife for you to choose from.
Tenerife's Best Guesthouses and B&Bs
Tenerife's Most Charming Guesthouses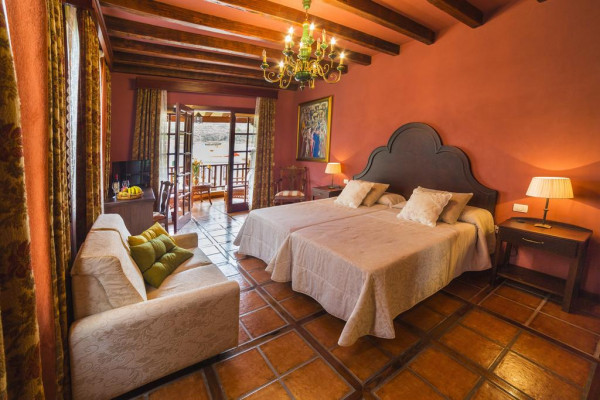 Hotel Emblematico San Marcos oozes period charm. Located in a quiet town not far from Garachico it's an excellent base for exploring this wilder part of the island.
Tenerife's Best Value B&Bs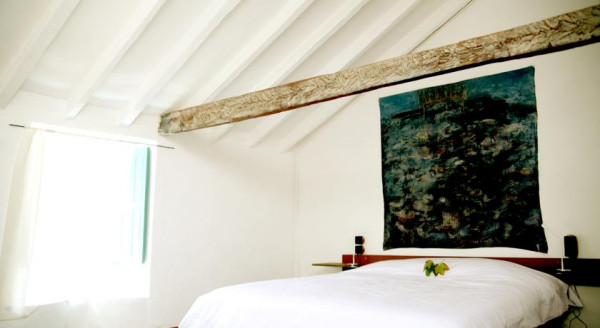 Tucked away on the island's north coast - far from the tourist-packed south - Hotel Emblematico Casa Casilda has just five minimalist rooms of white walls, big windows, and wooden floors with careful splashes of colour. There are elegant guest rooms for relaxing plus lush gardens and prices start from just €89 including breakfast.
Still undecided?
Check out all our recommendations on Tenerife,
expand your search to include all the guesthouses and B&Bs in the Canary Islands,
or contact a friendly guru for advice.

Local exploring - Perfect for exploring Icod de los Vinos and the surrounding coastline from a hotel steeped in Canarian history.

Local markets - Explore the local market of Icod de los Vino and pick up some regional treats to bring home.

Great walks - Go walking in Teide National Park, home to Spain's highest mountain.

Sights nearby - Take a day trip to the picturesque seaside village of Garachico.

A characterful 18th century hotel, worlds away from your usual Tenerife soulless resort. The rooms are furnished with bespoke interiors, antique beds and tasteful artwork. The piano room and delightful restaurant exude an undeniable sense of old world glamour. A place of heritage and history. See More

Check Availability

Hideaway - Tucked away in Tacoronte, on the less touristy North coast of Tenerife, with simple and chic rooms overlooking lush gardens.

Sights nearby - Visit the UNESCO World Heritage Site San Cristóbal De La Laguna Old Town.

Great walks - Wander the lush gardens or take a stroll into the lovely countryside.

A delightful hotel away from the resort-dominated south of the island. The rooms are refreshingly stripped back with simple furnishings and tasteful modern art. Go horse riding or chance your arm at windsurfing. Both tranquil and cost-effective, it's ideal for a relaxing holiday. See More

Check Availability
posted Tuesday, 3rd March 2020